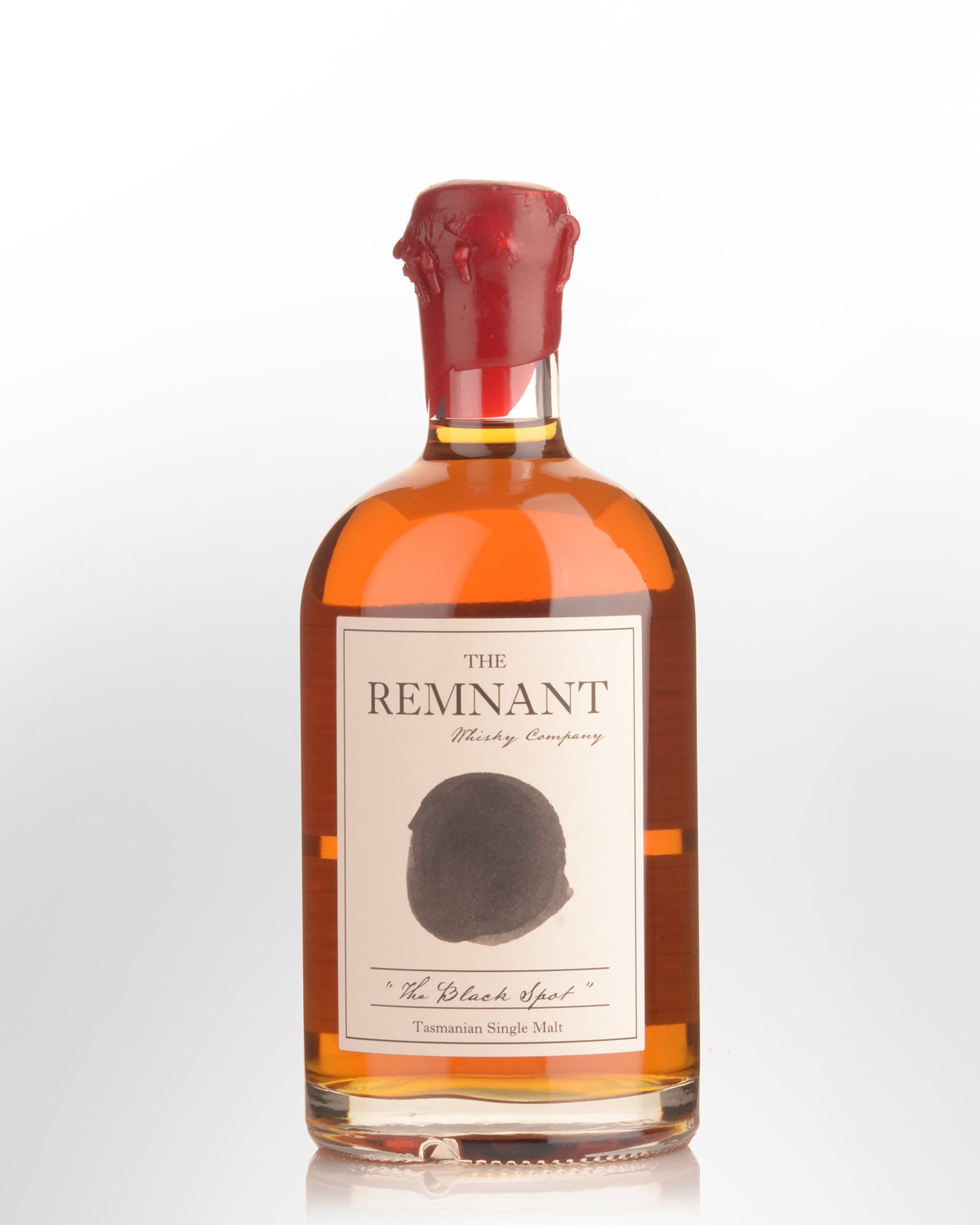 Remnant Whisky Co. Black Spot #2 Single Malt Australian Whisky (500ml)
The brand name goes some way to suggesting the provenance of these whiskies, as does the background story. Belgrove's Peter Bignell, backed by a consortium, acquired a number of barrels from a failed investment scheme and vatted them into this single malt release. If you're searching for more clues, here's the text from the back label: "A little over ten years ago [redacted] started a scheme to help finance growth of his fledgling whisky company [redacted]. It is possible in those early days that [redacted] intentions were good but it wasn't long before [redacted], given a big endorsement by Whisky Bible author Jim Murray, was in financial trouble and [redacted] was selling empty barrels and stealing from other barrels to bottle and sell. Fast forward a little and those investors left with the remnant of the failure were stuck between a rock and a hard place due to [redacted] refusal to fulfil [redacted] contracts in place with investors. Enter Peter Bignell of Belgrove Rye Whisky fame and his hastily formed consortium. Peter, a gentleman if ever there was one, felt the pain of the [redacted] investors and put together a rescue deal to purchase the barrels and set out to blend and bottle the whisky that almost never saw the light of day."
'Black Spot #2' was 100% matured in ex-apera barrels. 45.2% Alc./Vol.
Notes from the bottlers... Aromas of brandy-soaked plum pudding, toasted marshmallows, burnt fig ice cream and candied grapefruit are found on the nose that draws you into a rich and decadent palate with flavours of brown sugar, plum jam and the brandy-soaked plum pudding carrying through to a long sweet finish.
Other reviews... "The toffee and marmalade is unmistakeable in its finish. The definition of a Tasmanian single malt. A must for the whisky collection." - Oli Mellers, Tasmanian Chef