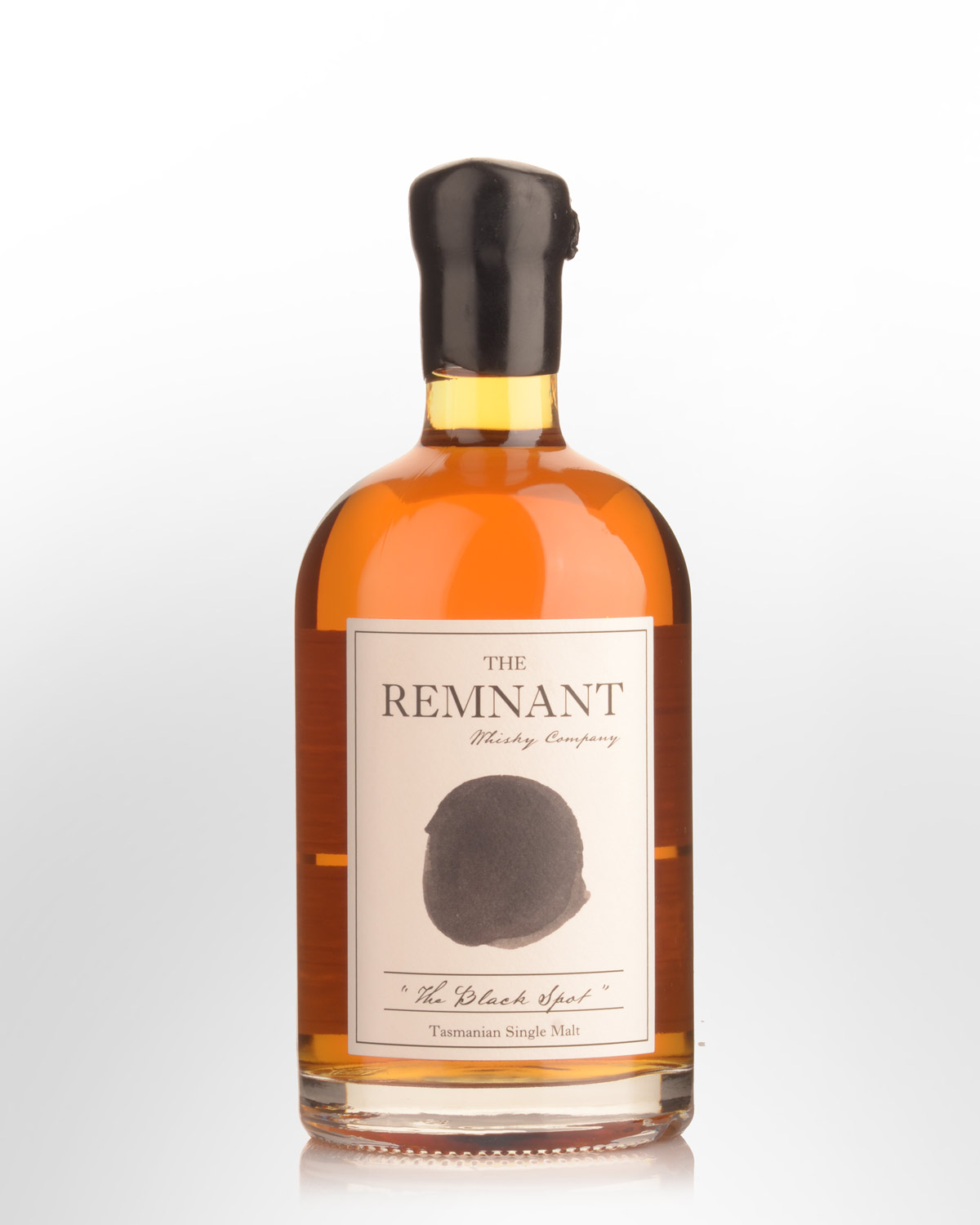 Remnant Whisky Co. Black Spot #1 Single Malt Australian Whisky (500ml)
The brand name goes some way to suggesting the provenance of these whiskies, as does the background story. Belgrove's Peter Bignell, backed by a consortium, acquired a number of barrels from a failed investment scheme and vatted them into this single malt release. If you're searching for more clues, here's the text from the back label: "A little over ten years ago [redacted] started a scheme to help finance growth of his fledgling whisky company [redacted]. It is possible in those early days that [redacted] intentions were good but it wasn't long before [redacted], given a big endorsement by Whisky Bible author Jim Murray, was in financial trouble and [redacted] was selling empty barrels and stealing from other barrels to bottle and sell. Fast forward a little and those investors left with the remnant of the failure were stuck between a rock and a hard place due to [redacted] refusal to fulfil [redacted] contracts in place with investors. Enter Peter Bignell of Belgrove Rye Whisky fame and his hastily formed consortium. Peter, a gentleman if ever there was one, felt the pain of the [redacted] investors and put together a rescue deal to purchase the barrels and set out to blend and bottle the whisky that almost never saw the light of day."
'Black Spot #1' was matured in ex-bourbon and ex-apera barrels in a 50-50 split. 45.2% Alc./Vol.
Notes from the bottlers... A complex and ever-evolving nose. Mineral and herbal aromas of ocean spray with hints of mint and anise are fleeting as they part to reveal freshly-baked sponge cake, vanilla crème brûlée and spiced orange. On the palate, the bourbon and apera casks dance in harmony with flavours of nougat, melon, honey, and lemon cheesecake dusted with sugar. On the finish, the sweetness of the bourbon lingers alongside slight saltiness from the apera casks.