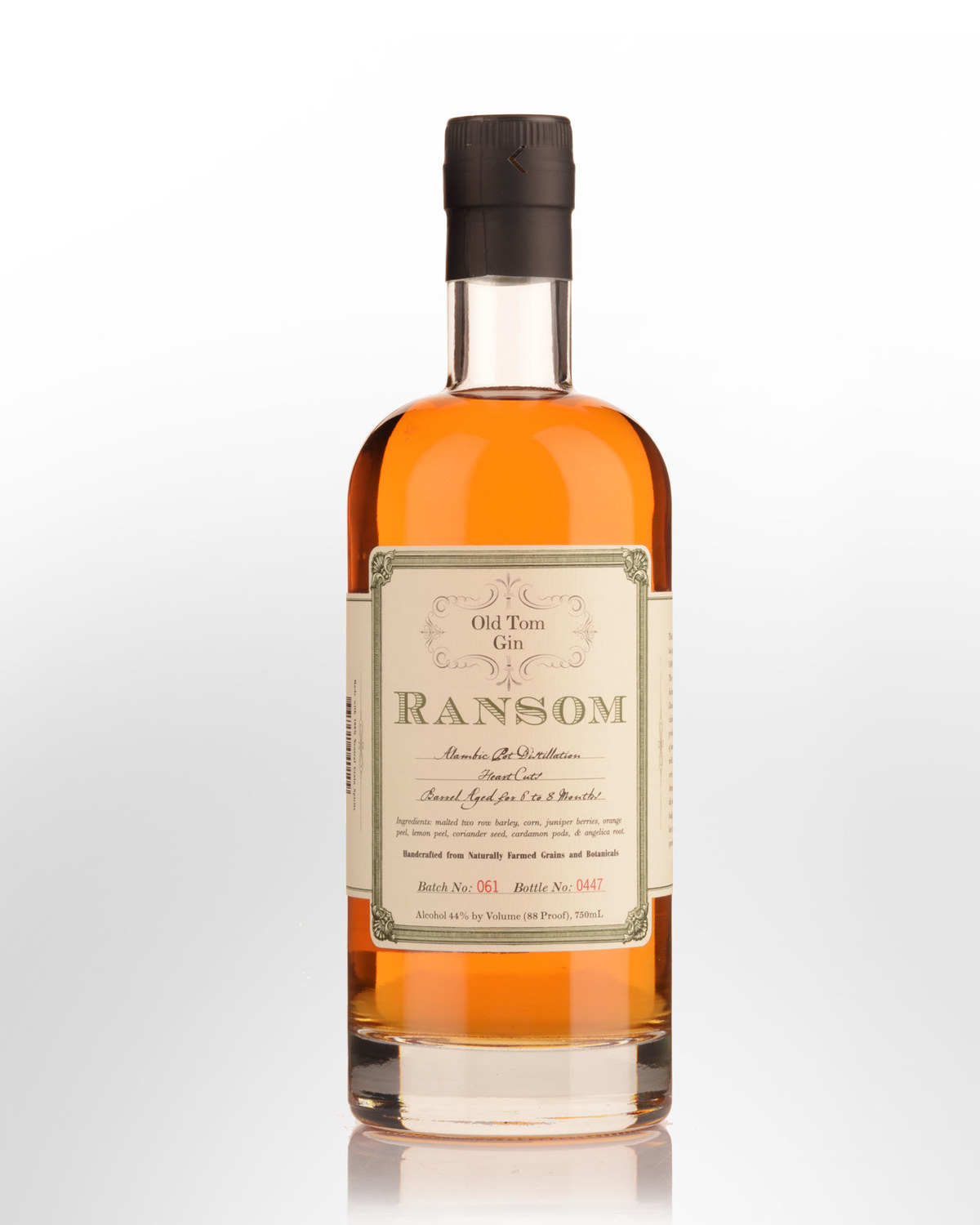 Ransom Old Tom Gin (750ml)
Sheridan, Oregon,
UNITED STATES
Started with a small life savings and a fistful of credit cards, the Ransom Project was launched in 1997, with the distillery making small amounts of grappa, eau d'vie and brandy. Gin and whiskey were added to the lineup in 2007. Their Old Tom Gin is a historically accurate revival of the predominant Gin in fashion during the mid 1800's and the golden age of American cocktails. It's a slightly sweeter rendition of the classic London Dry.
Ransom's recipe was developed in collaboration with historian, author, and mixologist extraordinaire, David Wondrich. Old Tom is the Gin for mixing classic cocktails dating from the days before prohibition. Its subtle maltiness is the result of using a base wort of malted barley, combined with an infusion of botanicals in high proof corn spirits. The final distillation is run through an alambic pot still in order to preserve the maximum amount of aromatics, flavour and body. Only the "heart of the hearts" (the very best portion of distillate) is retained for this special bottling. The distillate is then cask aged for three to six months - sometimes longer. Six botanicals are used: juniper berries, orange peel, lemon peel, coriander seed, cardamom pods and angelica root.
Tasting note: Brilliant amber gold with a coppery blush. Delightful, lifted bouquet offers up lemon barley sugar, sweet oregano, sage and hints of juniper. Light, creamy entry. A subtle amalgam of coriander seed, cardamom, raw root vegetable with gently peppery juniper to finish. Wonderfully soft. A barrel aged cross-genre style that's not as sweet as you'd expect. Beautifully done.44% Alc./Vol.
Other reviews...
Pale amber pink color. Aromas of sweet berry and citrus pastry, floral hops, honey and spice follow through on a soft,silky entry to a dry-yet-fruity medium-to-full body with wintermint, mango custard, dried lavender, and herbal juniper and sweet spices on the gentle polished finish. Very nice.
44% Alc./Vol.
International Review of Spirits Award: Gold Medal
RATING: 93 points (Exceptional)
- www.tastings.com