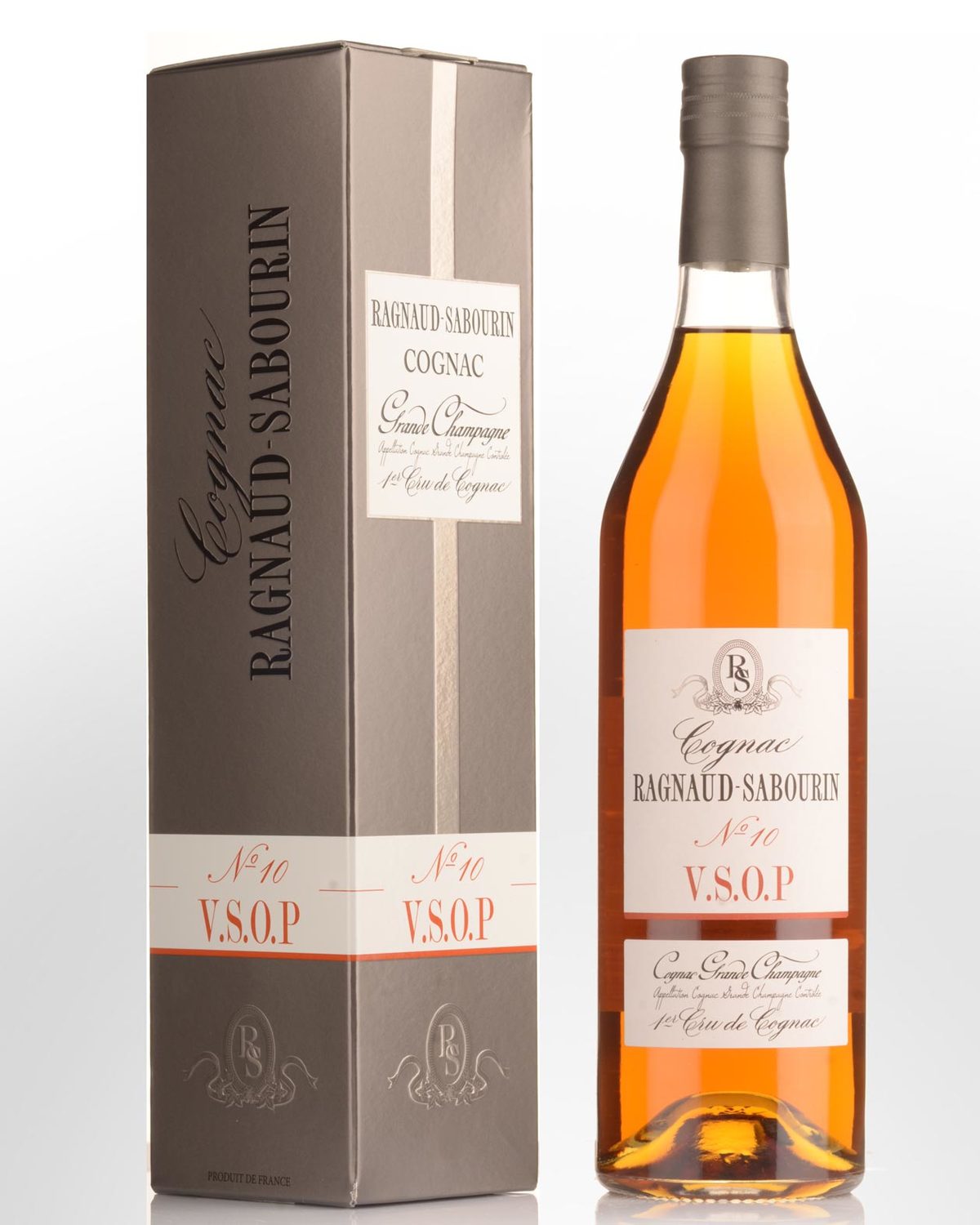 Ragnaud-Sabourin No.10 VSOP Cognac (700ml)
The Ragnaud-Sabourin estate was established in 1850 by Gaston Briand, and became one of the first in the region to push for the establishment of recognised 'crus'. In 1941 a split took place in the Ragnaud family, and one brother, Raymond Ragnaud, set off on his own. The other brother, Marcel Ragnaud, went on to develop Ragnaud-Sabourin and establish its present reputation. Today the 33 hectare property in the Grande Champagne appellation is run by three descendants, from grandmother to granddaughter. 40% of the sales are realised in France with the remainder exported.
All Ragnaud Sabourin Cognacs are matured as vintages; there is no blending between years, no sweetening and no colouring. The labeling designates the minimum age of the Cognac contained in the bottle, though is more specific than most houses. Rather than the VSOP (Very Superior Old Pale) designation alone (in which the youngest brandy must be aged for at least four years in cask), Ragnaud-Sabourin's 'No.10' signifies a blend of cognacs at least 10 years old.
Tasting note: Deep gold colour. Lifted aroma with an initial burst of ripe peach and apricot. Brief aeration reveals hints of raisin, vanilla, cocoa and honey. An exceptionally soft, smooth entry builds to a medium bodied, semi sweet, juicy, dried apricot / dried fig profile with a spicy overlay adding depth. Finishes medium dry with an aftertaste of date, vanilla, cedary oak, with the delicate spices persisting. 41% Alc./Vol.
Click here
to learn more about Cognac