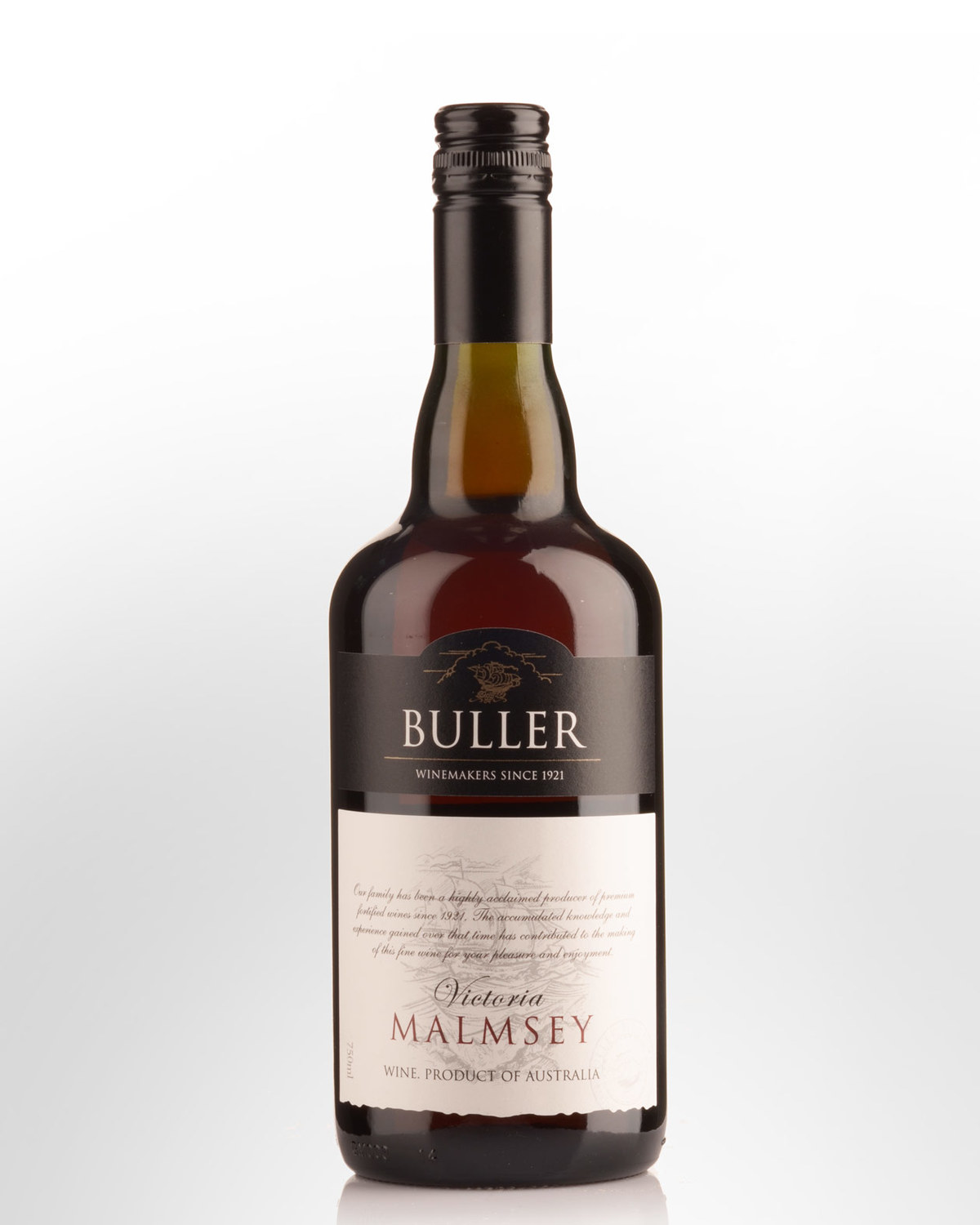 Buller Wines Victoria Malmsey
Rutherglen, Victoria,
AUSTRALIA
Notes sourced from Bullers...
Malmsey is the name of one of the classic wine styles of Madeira. In the making of this wine Bullers have used similar winemaking and maturation techniques to produce a wine style not often seen in Australia. Malmsey is equally suited as a before dinner aperitif or as a dessert wine to finish the meal. In the kitchen. a dash of Malmsey can add a unique flavour to many dishes.
Tawny colour with orange highlights. Sweet fruit aromas plus discreet wood. The palate is medium bodied with toffee flavour and the acid on the finish is lingering and clean. 18% alc/vol.