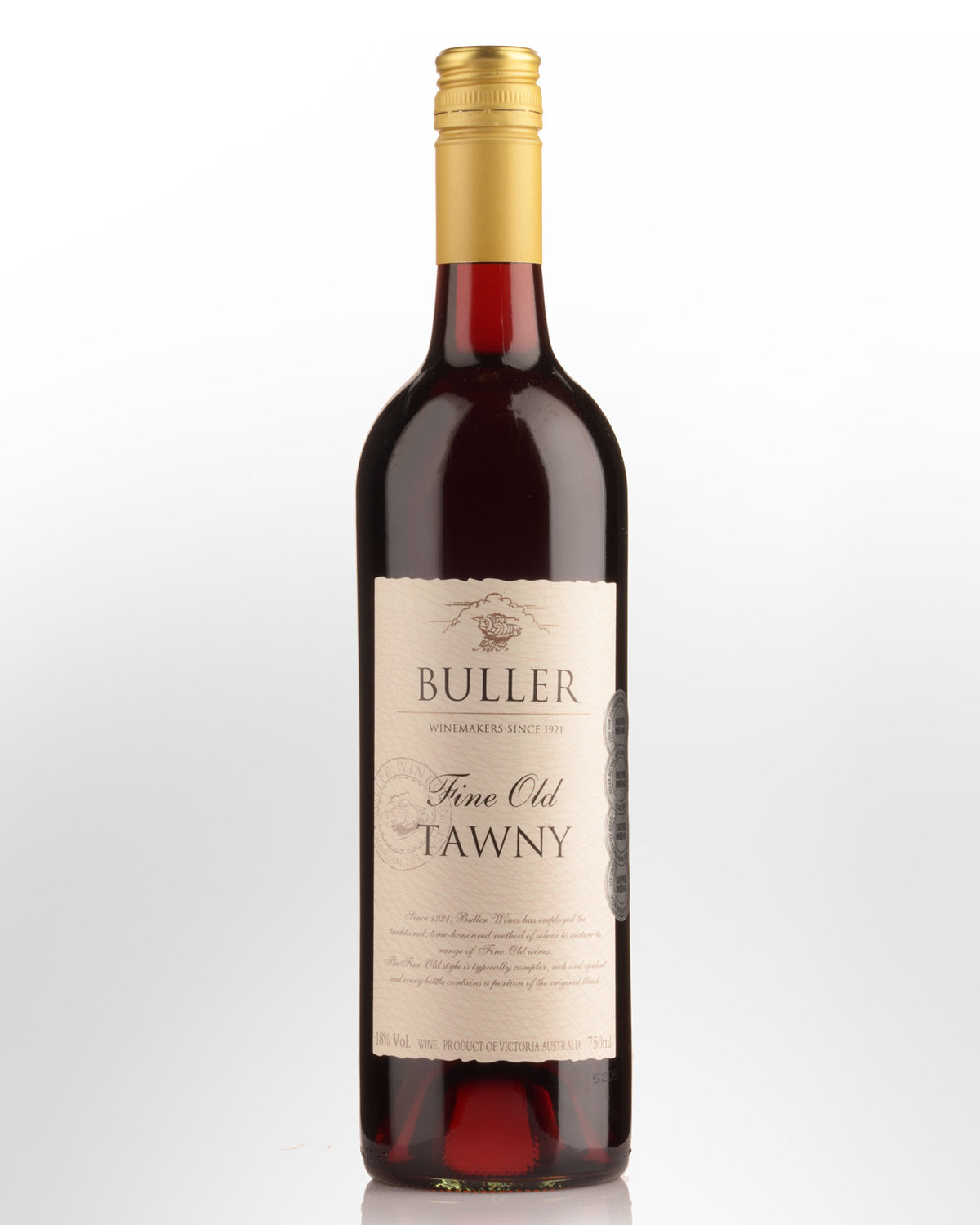 Buller Wines Fine Old Tawny
Rutherglen, Victoria,
AUSTRALIA
Notes sourced from Bullers...
Maturation in old oak casks for many years has changed this wine from bright red to the tawny hues it exhibits today. With this slow transformation in colour has come also a change in flavour to the complex, rich and satisfying characters of a mature tawny. This wine is blended from stocks of many vintages held at Bullers Rutherglen cellars. The aim of blending is to provide a balance between the 'rancio' characters of an old wine and the freshness of younger wines.
Deep tawny/red colour with red/orange tints. On the nose there are developed toffee/rancio characters. The palate is complex with rich spicy fruit flavours. Hints of toffee. The middle palate is redolent of ripe fruit with chocolate/liquorice notes. 18% alcohol volume.