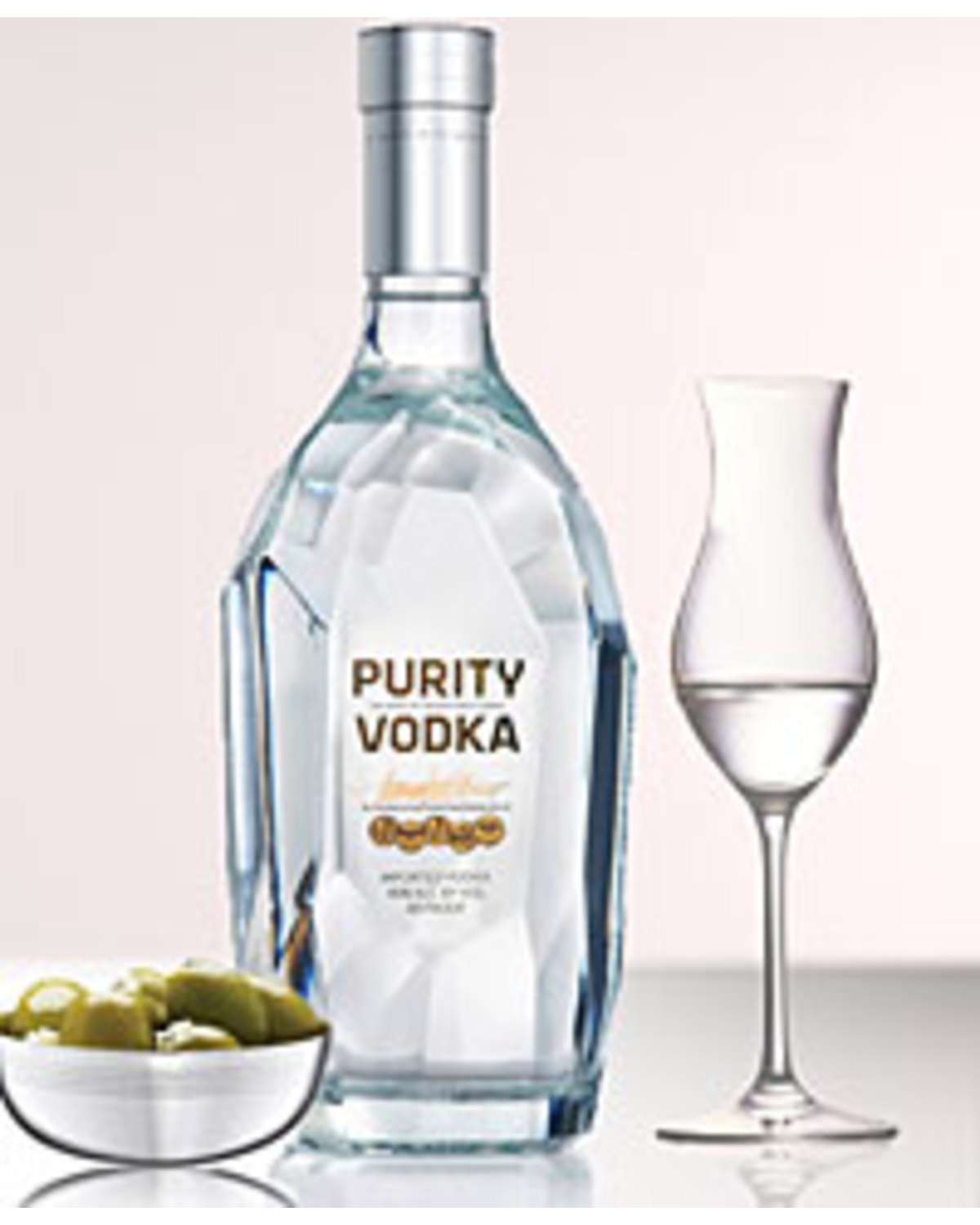 Purity Vodka (700ml)
SWEDEN
The creation of Thomas Kuutanen, an award winning blender, Purity is a pot stilled vodka produced from a wheat and barley base. During distillation 90 percent of the spirit is rejected before been blended with 70 percent deionised water and 30 percent mineral rich water. The result is considered so pure that filtration is not necessary.
Gold medal at the International Wine & Spirits Competition, London.
Tasting note: Clear. Very soft, clean notes of mineral, sweet cereal and pencil shavings. Exceptionally pure, silky, soft warming spirit is delicately peppery, slightly oily and semi sweet with hints of pear juice, grapefruit and talc persisting. Dry, lingering finish. Lives up to its name - super clean; still, enough body and character to maintain your interest consumed straight. 40% Alc./Vol.
 Click here to learn more about Vodka.