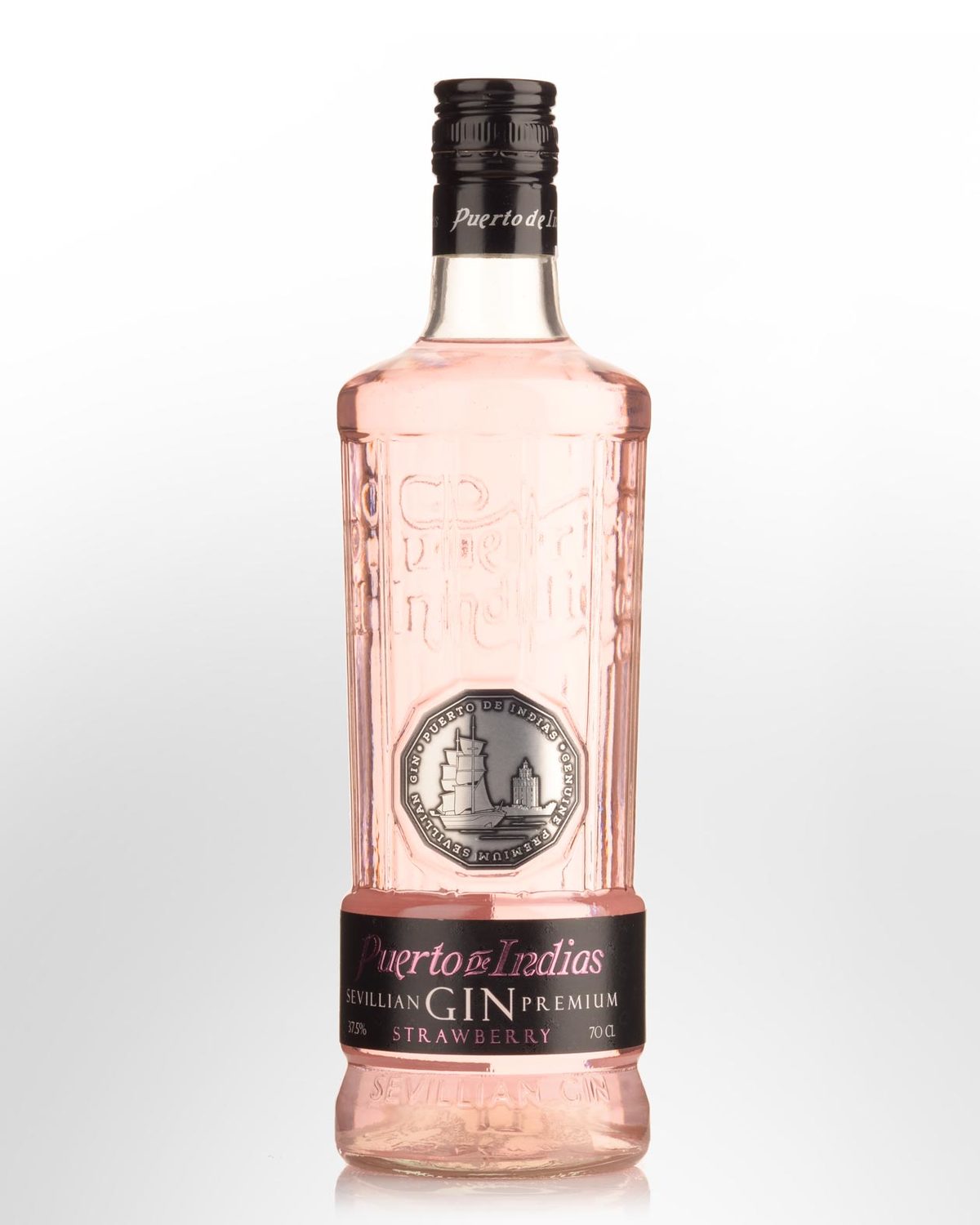 Puerto de Indias Strawberry Gin (700ml)
SPAIN
Spain's fourth biggest selling gin. Perfect in bright Summery cocktails.
This pink tinted gin is infused with strawberries grown in Huelva in Andalusia (reportedly they're the finest in Europe). It was conceived from a 'mistake': After a failed attempt at making a strawberry liqueur, the Master-distiller added the berry mash to a new gin and found the combination worked brilliantly. Puerto de Indias' hugely popular Strawberry edition is now part of the core range and complements the 'Classic' and 'Pure Black' gins in their portfolio. What makes this gin that little more special, is that Puerto de Indias insist on high quality, fresh ingredients in their products. Not just the strawberries but all the other botanicals are carefully sourced, including juniper, coriander, lime, grapefruit, orange peel and lemon peel. The result is perfect in Summer cocktails. You would expect no less from this Seville-based venture, already well known as a producer of Pacharan and Anisette, they've been producing spirits since 1880 making it one of the oldest distilleries in Andalusia.
Tasting note: Brilliant / crystal clear with the palest pink-straw coloured blush. Aromas of over-ripe strawberries with trace pink grapefruit and mandarine peel. A soft, silky, medium dry and fruity gin with distinct strawberry notes over distant botanicals. Moderate berry confectionary aftertaste. Shows good sweet/dry balance. 37.5% Alc./Vol.
Other reviews... "This smooth, strawberry gin works wonders when paired with a simple Elderflower Tonic and if you're feeling adventurous, add some Italian styled balsamic and pepper strawberries for a garnish to make this a taste sensation!" - ginandtonically.com