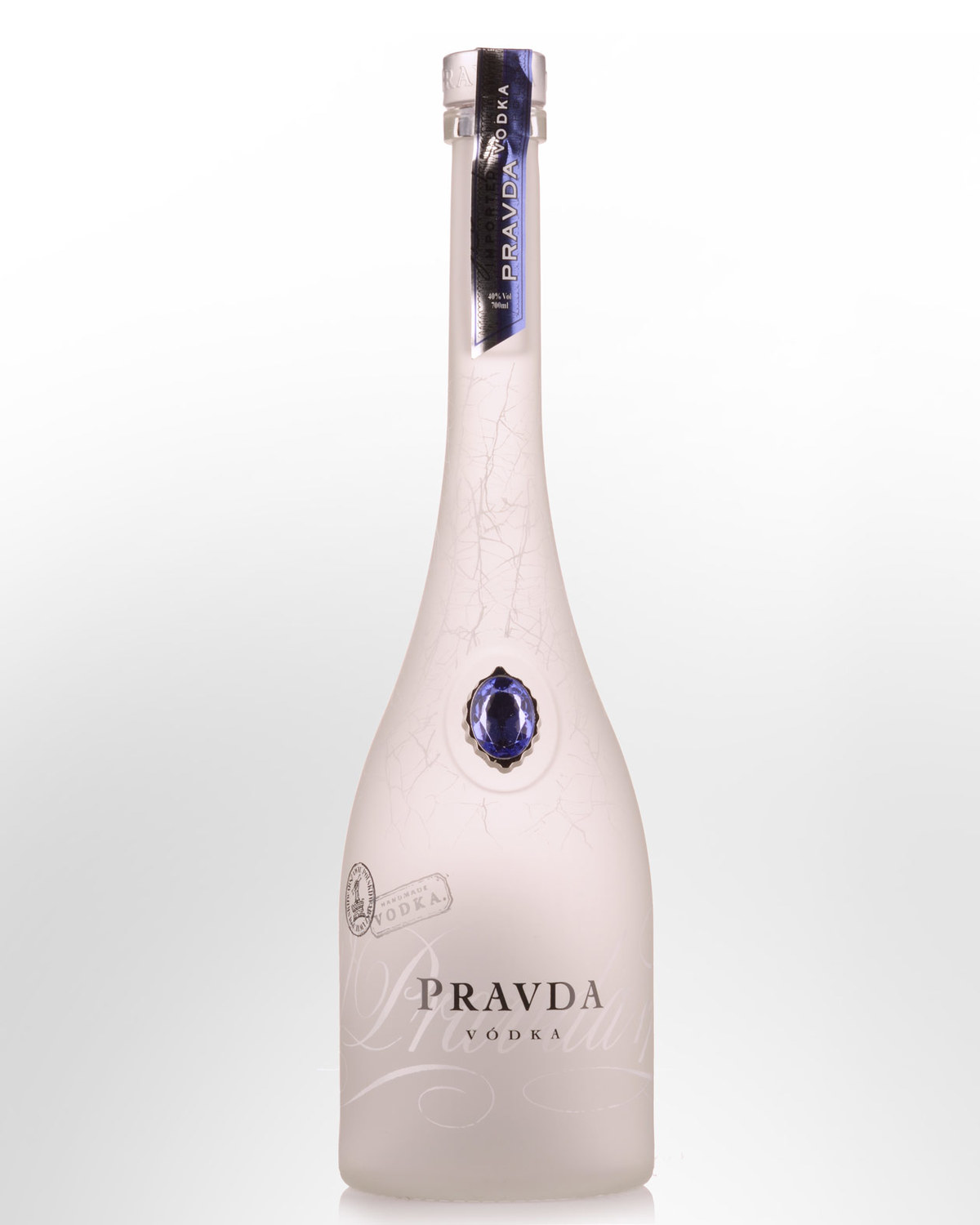 Pravda Vodka (700ml)
Pravda is a luxury vodka from Poland now available in Australia for the first time. Dating back to 1743, Pravda has been produced in the heart of the world renowned vodka area of Southern Poland, located in the pristine carpathian mountain district of Bielskobiala. The spirit is made in small batches to a unique five step distillation process under the strict guidance of sixth generation master distiller, Aleksandra Kulak. Encompassing the best of each element of production, the ingredients found in Bielsko-Biala are amongst the finest in the world, with the carpathian mountains being a source of the purest spring water combined with the regions fields of sweet, late harvest rye - untreated and natural, giving a softer, mellower taste.
At the World Beverage Championships in San Francisco in 2004, Pravda vodka was selected as the best luxury vodka above other super premium products such as Grey Goose, 42 Below, Belvedere and Absolut Level. 40%Alc./Vol.
Other reviews... Not much happens in the initial minutes of nosing; more air contact helps in releasing supplementary aromas of black pepper and cardamom. Palate entry taste shows minor league cereal grain spice (rye) and a welcome flash of spirity warmth; at midpalate, this vodka displays some grip and character in the forms of oily texture and the piquant, spicy graininess. Aftertaste hangs its hat on the spicy, rye-grain flavor that dominates at the tail end. Rating: 85-89
- www.wineenthusiast.com