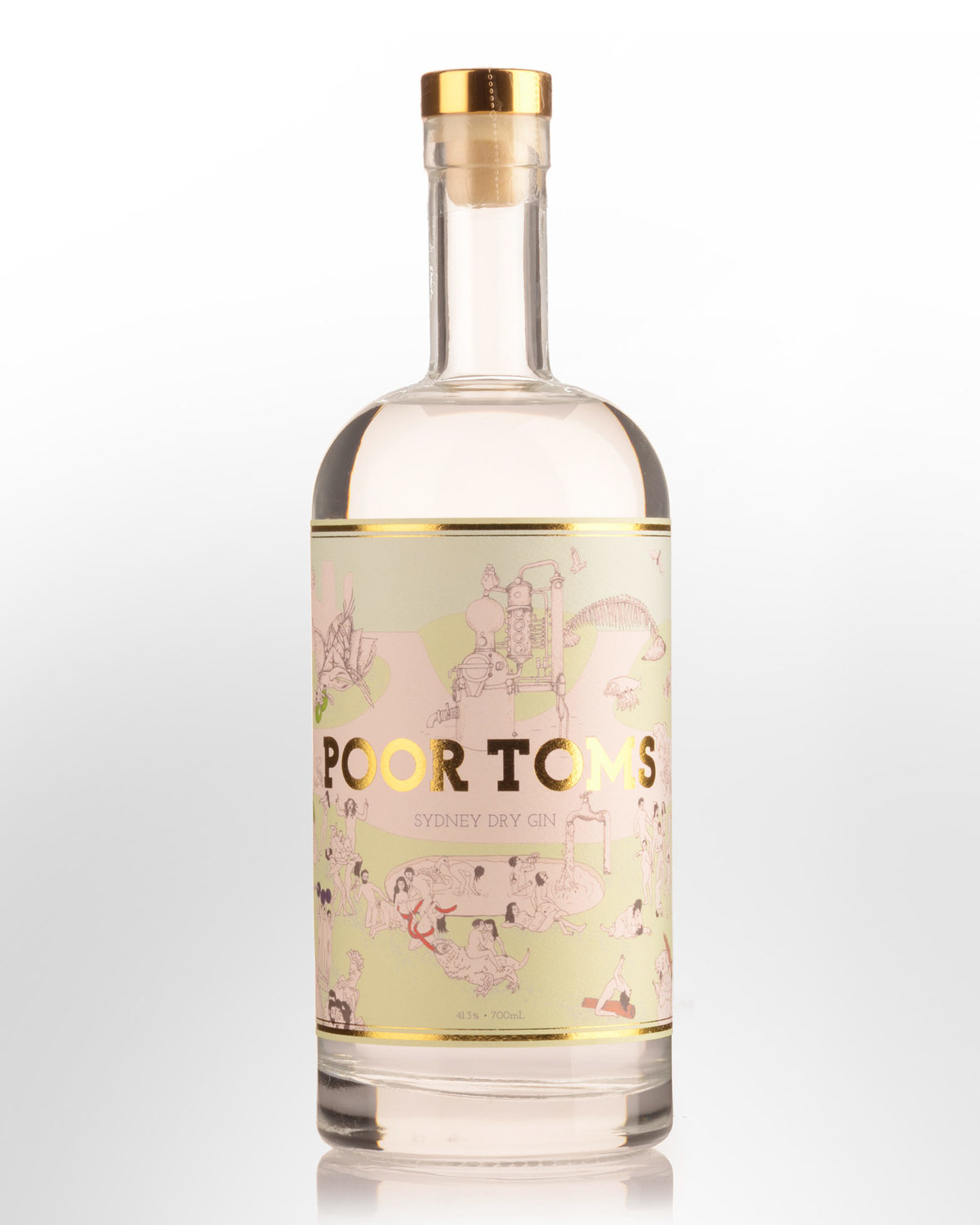 Poor Toms Sydney Dry Gin (700ml)
Sydney, New South Wales,
AUSTRALIA
The brainchild of Griffin Blumer and Jesse Kennedy, a duo who began making gin at home before investing their savings in a 200 litre German copper still (named Jane). Based in Marrickville, Sydney, Blumer and Kennedy were subsequently joined by one of Australia's most experienced gin distillers, Marcel Thompson, who commenced his career with United Distillers New Zealand in 1987, as well as playing apprentice to some well respected names in gin making. Poor Tom's is handcrafted in small batches from Australian wheat spirit and features fresh green apple, native strawberry gum-leaf and chamomile in the botanical mix. Tasting note: Clear. Drier styled with a complex bouquet that includes lemon verbena, liquorice root, hints of chamomile and pepper with later passes adding potpourri and turmeric-like scents over understated juniper and applemint. Clean, crisp delivery; mid palate features piney juniper, dried citrus peel and hints of applemint; excellent length. Finishes pleasantly peppery, refreshing and elegant with delicate bitter lemon peel, peppermint and juniper in the aftertaste. Outstanding. 41.3% Alc./Vol.