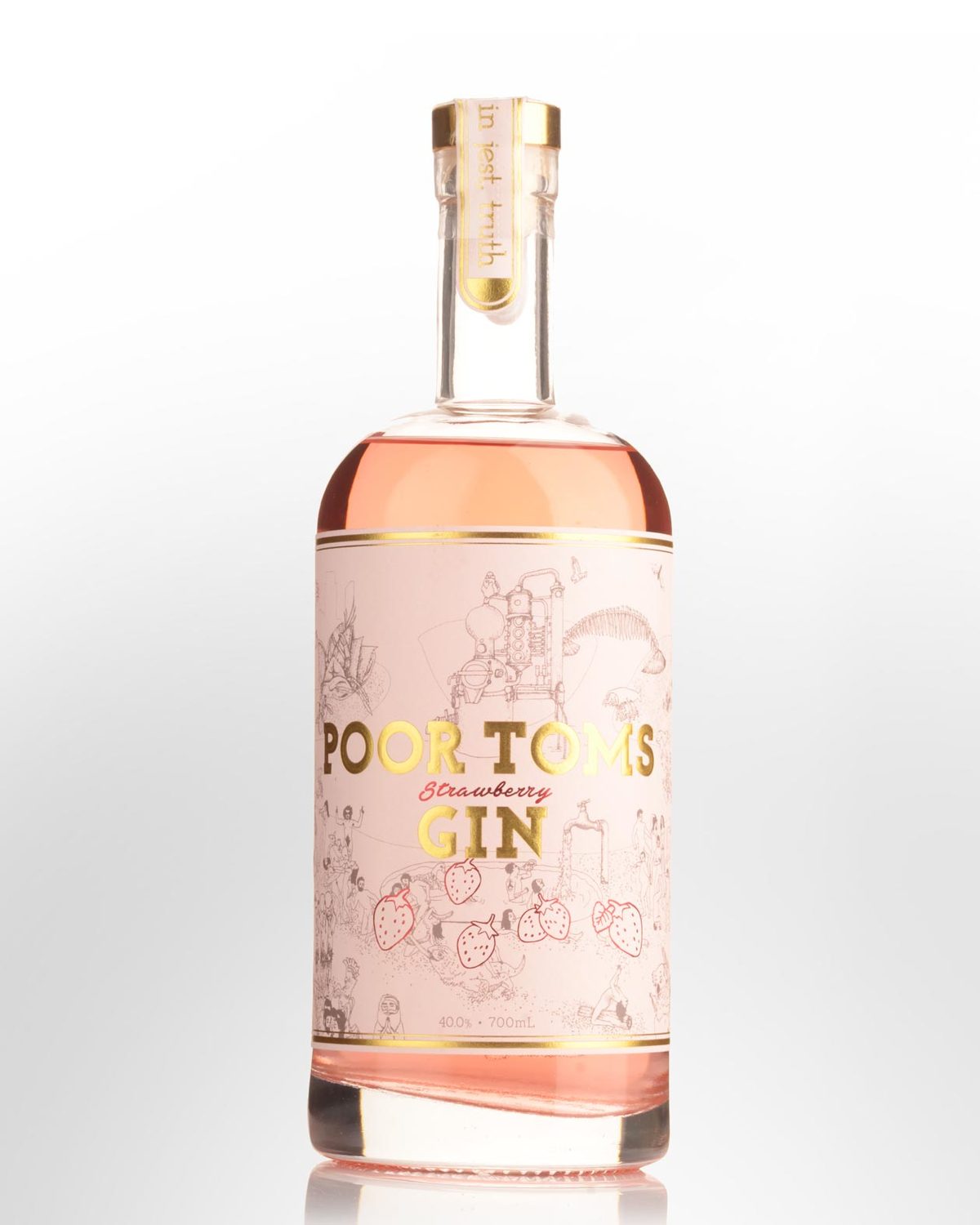 Poor Toms Strawberry Gin (700ml)
Sydney, New South Wales,
AUSTRALIA
Yet another delightful release from Marrickville's Poor Toms, this time fresh strawberries are steeped in their Gin base along with young ginger and hibiscus flowers. This creates a bright aromatic flavour profile, and contributres to the Gin's pink hue. Distillates of cardamom and cubeb (or "Java") pepper helps to elevate the delicate sweetness of the strawberry. Unlike many flavoured Gins, this is bone-dry--no sugar is added. It's best mixed in a G&T, or makes a cracking Rosé Negroni.