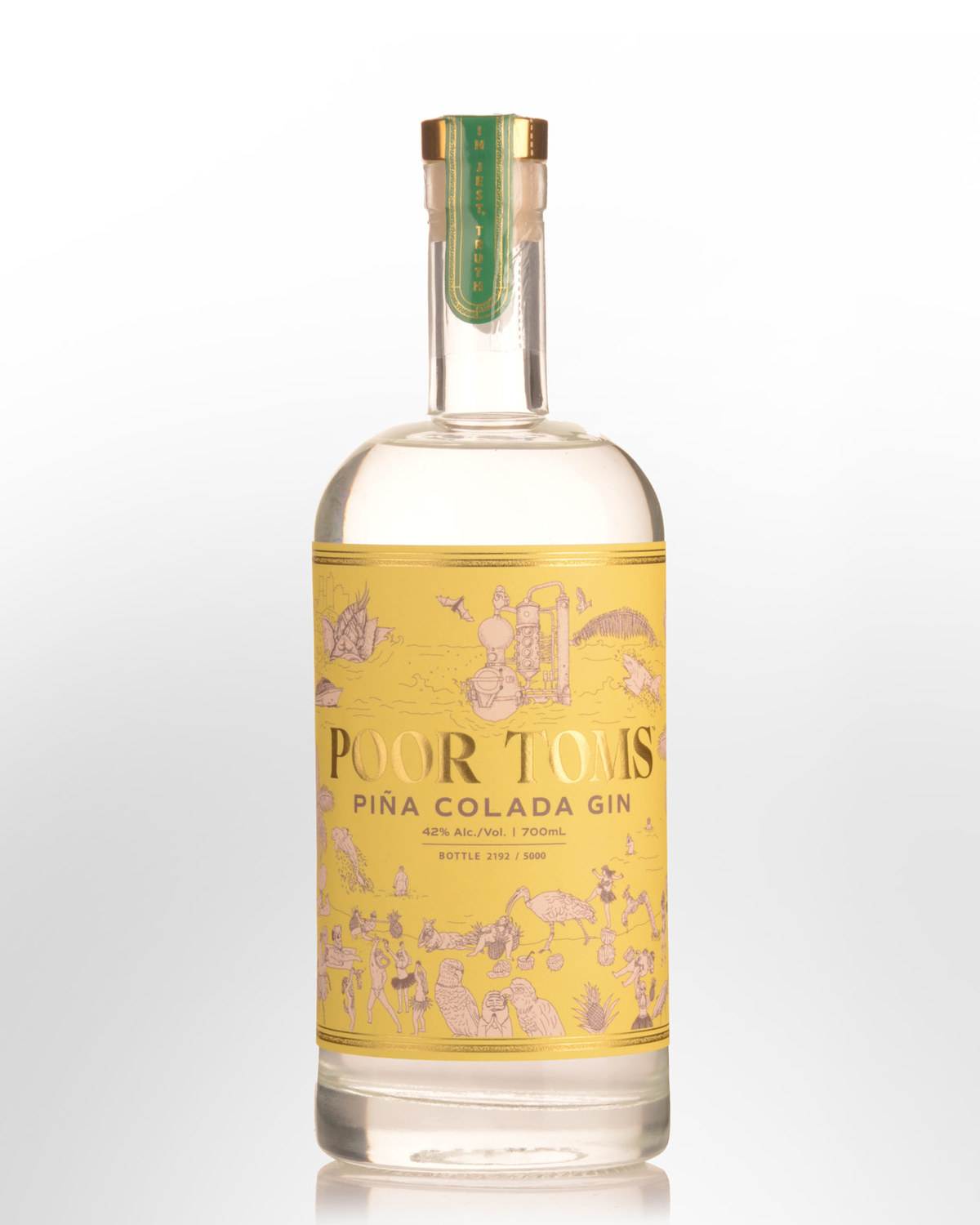 Poor Toms Pina Colada Gin (700ml)
Sydney, New South Wales,
AUSTRALIA
A limited release seasonal Gin, inspired by the Marrickville team's favourite cocktail. This is a juniper-forward Gin (not a Gin liqueur), with tropical botanicals including coconut, pineapple, pandan leaf, lime, nutmeg and allspice. On the nose, there's a nice kick of juniper with an underlying tone of caramelized pineapple and vanilla. Toasted coconut and hints of sea-spray and citrus add freshness. When sipped, the oily consistency coats the palate with silky coconut flavours contrasted by lime peel bitterness and fresh grassy notes. For serving, this sits well in a Martini or a Southside, but it's just made for fruit juice - or take the distillery's advice and make their version of a Piña Colada, with fresh-squeezed pineapple, a splash of coconut cream, a touch of sugar, squeeze of lime and bitters, served simply on the rocks. 5000 bottles produced. 42% Alc./Vol.