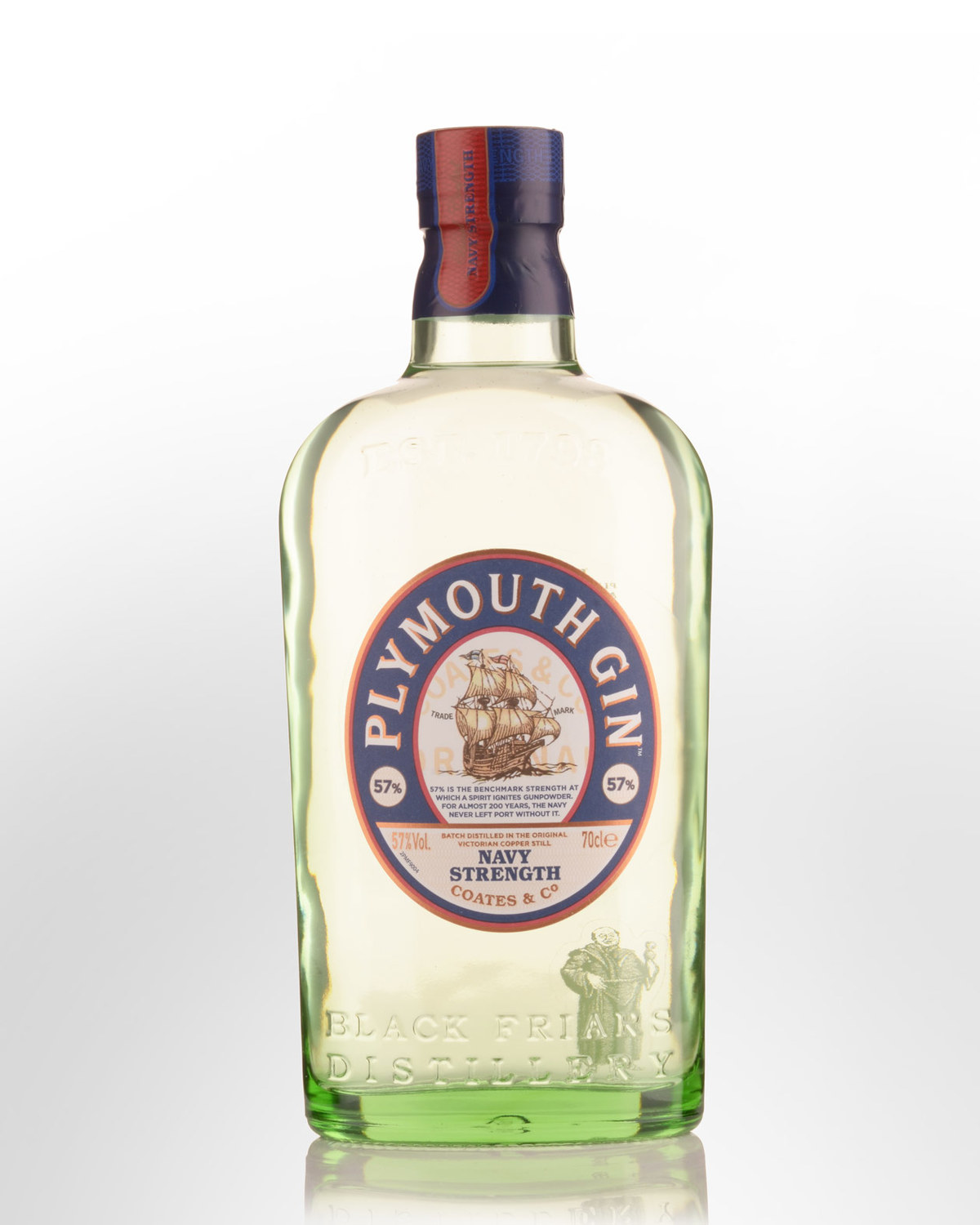 Plymouth Navy Strength Gin (700ml)
The first documented modern Martini recipe actually specified Plymouth Gin. It appeared in 1896 in 'Stuart's Fancy Drinks & How to Mix them.' Plymouth has since gained a popular following, becoming a favourite of such 20th century figures as Franklin D.Roosevelt, Winston Churchill, Alfred Hitchcock and Ian Fleming.
Plymouth Gin owes its distinctive taste to a blend of ingredients that avoid the use of too much juniper or bitter botanicals, thus giving it a remarkably smooth, integrated palate. Water from the nearby hills of Dartmoor is sourced for its crystal clear purity. The result is a lighter bodied style with fabulous intensity and well balanced botanical flavours.
Plymouth Navy Strength is a new bold and vibrant version of the original classic. Ideal for powerfully flavoured Gin based cocktails. 57% Alc./Vol. No tasting notes available.