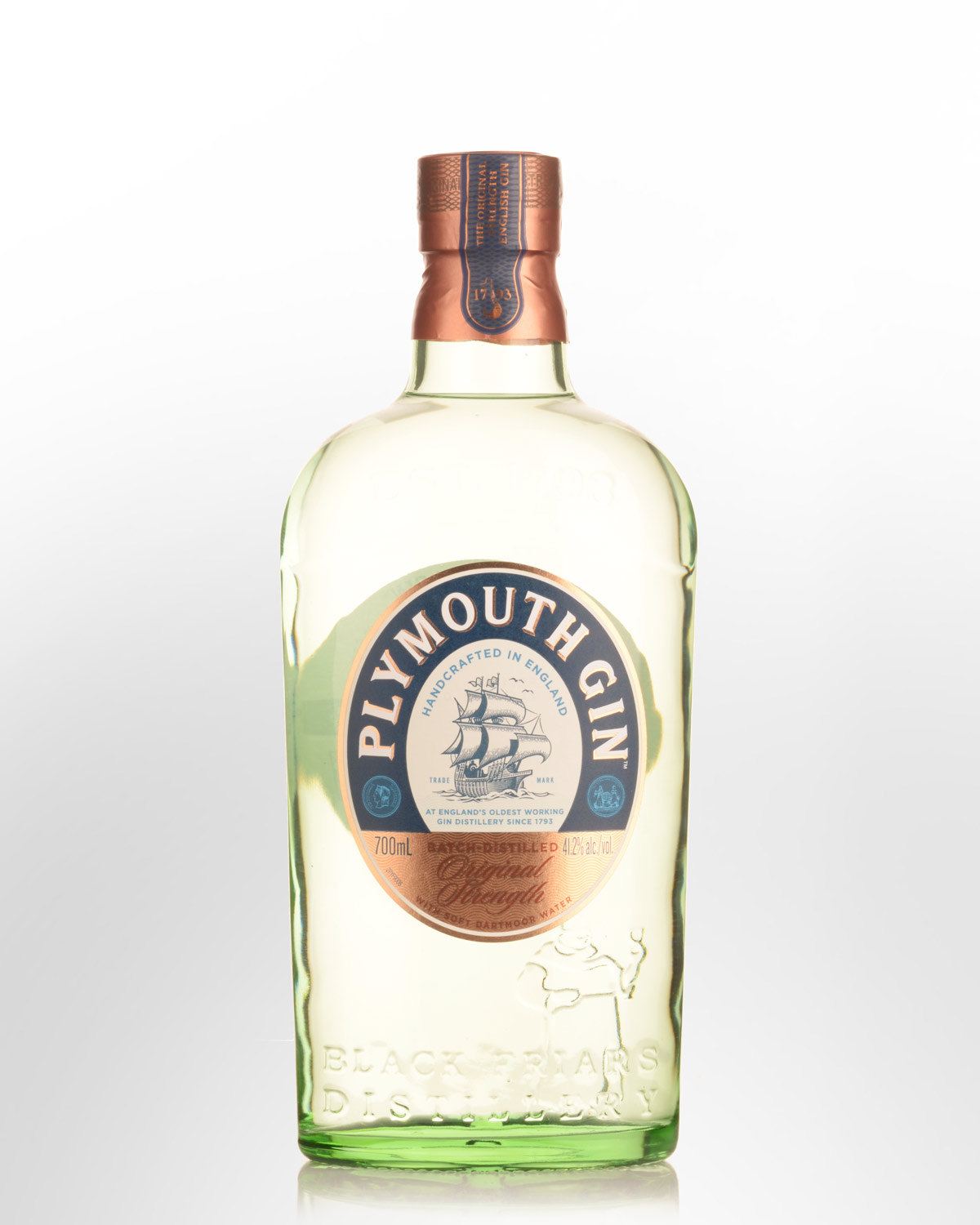 Plymouth Gin (700ml)
Since 1793, Plymouth Gin has been handcrafted at England's oldest working Gin distillery, Black Friars in Plymouth. The distillery was formerly a Dominican Monastery and the final lodgings of the Pilgrim Fathers before they set sail to the New World in 1620. The 'Mayflower' sailing ship, as well as the monk continue to be represented on the label to this day. The first documented modern Martini recipe actually specified Plymouth Gin. It appeared in 1896 in Stuart's Fancy Drinks & How to Mix them. Plymouth has since gained a popular following, becoming a favourite of such 20th century figures as Franklin D.Roosevelt, Winston Churchill, Alfred Hitchcock and Ian Fleming. Plymouth Gin owes its distinctive taste to a blend of ingredients that avoid the use of too much juniper or bitter botanicals, thus giving it a remarkably smooth, integrated palate. Water from the nearby hills of Dartmoor is sourced for its crystal clear purity. The result is a lighter bodied style with fabulous intensity and well balanced botanical flavours.
Tasting note: Clear as rainwater appearance. Offers delightful, lifted scents of fresh citrus peel and juniper over hints of black peppercorn and coriander. A water like entry builds into a juniper/citrus mid palate with lively peppers adding depth and length. Slightly oily mouthfeel. Ends with authentic coriander and citrus peel like freshness with the peppers persisting. Beautifully balanced gin with the depth and presence required for great martinis. 42.1% Alc./Vol.
Other reviews... The full bodied, spicy aroma offers delicate notes of juniper berry oil, citrus, orris, coriander and caraway seed. Palate entry is mildly peppery, floral and fruity; at midpalate the flavor profile focuses more on oils and juniper. A unique and great gin. 96-100 points 41.2% Alc./Vol.
- wineenthusiast.com
Voted Best Gin, BBC Good Food Magazine 2002
Double Gold Winner, San Francisco World Spirits Competition 2001
Best White Spirit, International Wine & Spirit Competition 2000
...
'What makes Plymouth Gin good is its complexity, its richness of flavour and richness of presence in the mouth - it's just a great drink' - Dave Broom, U.K. Drinks Journalist.
'It's that smell. It is fabulous. It's got a really lovely junipery quality. But you can also actually feel the other rooty, earthy sort of flavourings in there. And when you come to taste it, it's soft, it's quite a strong spirit,...but it's round and it doesn't attack you at all. It's a very nice gin indeed. Good with tonic I'd say.'
- Jilly Goolden, BBC Food & Drink programme