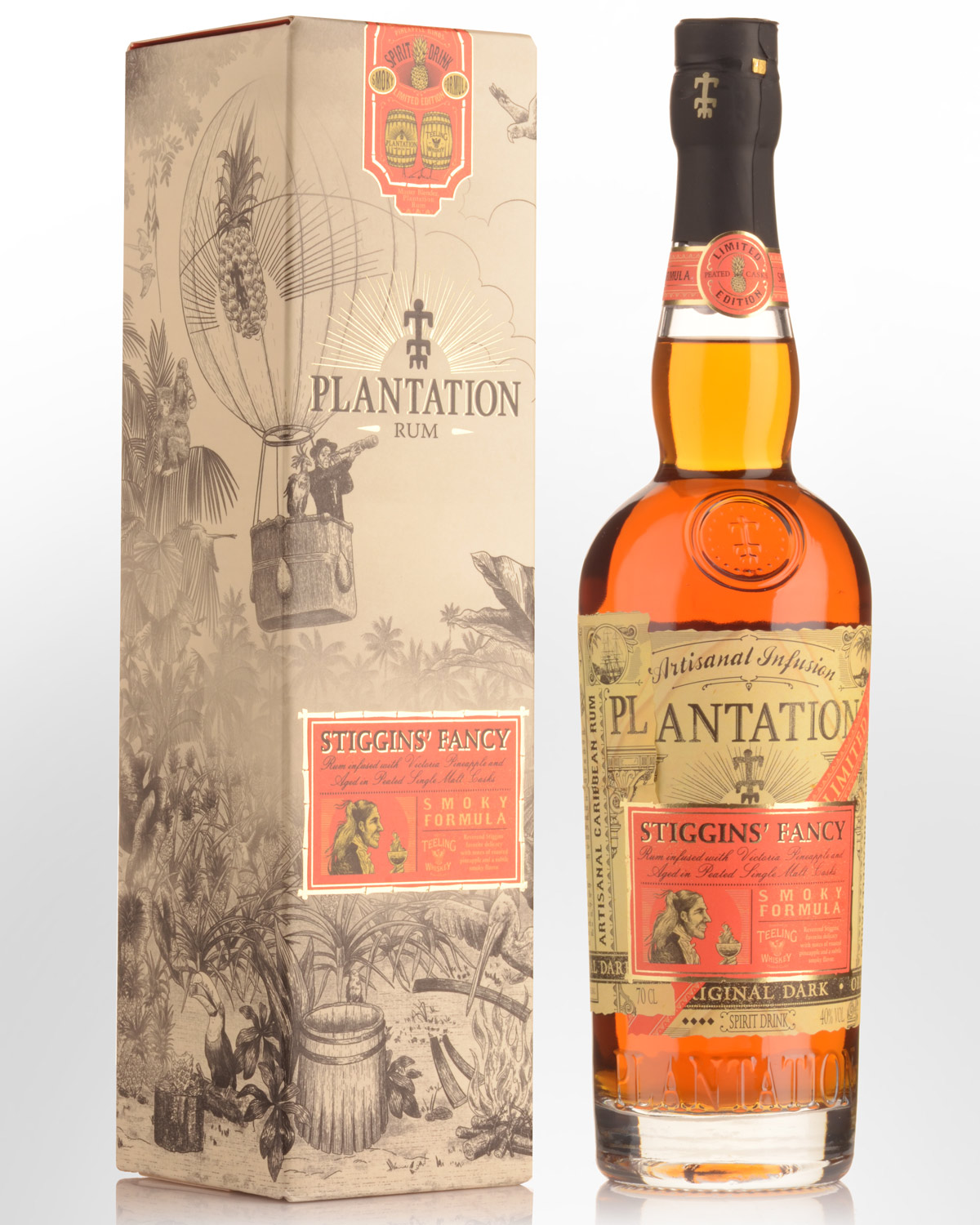 Plantation Stiggins' Fancy Smoky Formula Pineapple Rum (700ml)
The fruit of a third collaboration between Alexandre Gabriel and David Wondrich, the 'Fancy Smoky Formula' is a variation on the original Stiggins' Fancy Pineapple rum that sees Victoria pineapple rinds infused in Plantation 3 Star, then further distilled in Copper pot stills. A second fruit infusion takes place in Plantation's Original Dark rum for three months. Both the distillate and the fruit infusion are finally blended together. The difference here is that they're finished in casks that previously contained peated single malt whisky (in this case, x-Teeling Blackpitts casks) - hence the smokey accents. The result promises to take your Daiquiris to another level, or any other rum cocktail you'd care to mix it into. If you're wondering, the name is a tribute to the fictional Reverend Stiggins whose favourite drink was "pineapple rum" in the Pickwick Papers by Charles Dickens. 40% Alc./Vol.
Other reviews... Ripe golden pineapple flavors are cheerful and unmistakable from the glass. With balanced sweetness, there is tons of fresh pineapple aroma and flavor without being syrupy. Brown sugar and baking spice notes support this rum that is an overall celebration of tropical fruit. 96 points - Extraordinary, Ultimate Recommendation, 2020 Ultimate Spirits Challenge.
Notes from the producers... A rich and delicious bouquet, accented by smoky notes and aromas of tropical fruit, pineapple, citrus peel, and a touch of clove. The palate opens with a structured, pleasant sensation of ripe banana, pineapple, and spices layered in a smoky finish.