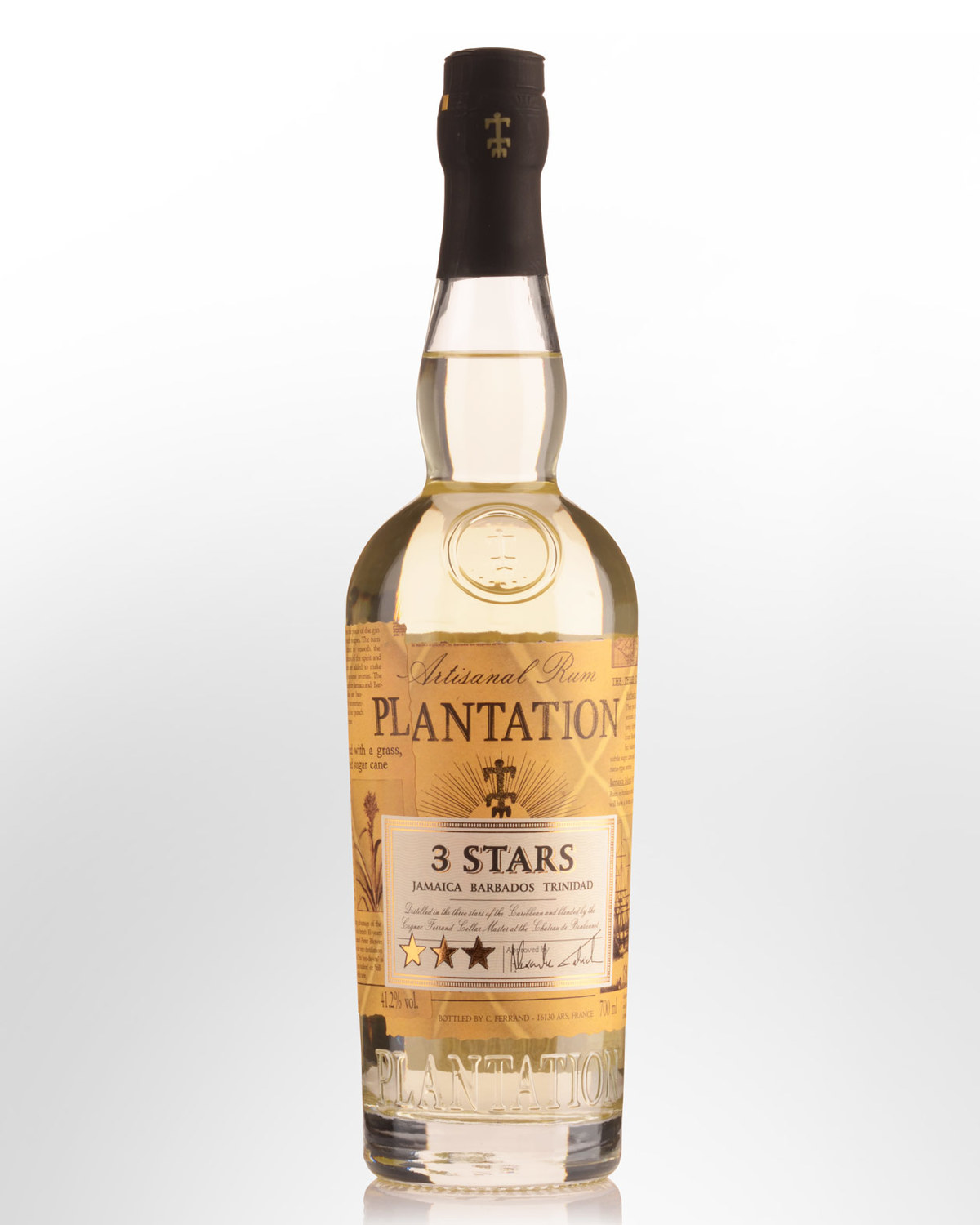 Plantation 3 Stars White Rum (700ml)
A combination of rums, some unaged, others aged 3 and 12 years, blended and bottled by the French Cognac house, Pierre Ferrand.
Tasting note: Clear with a pale straw / green blush. Light to moderate aromatics yield notes of unripe banana, green olive and peppercorn, becoming more subdued and waxy with aeration. Starts off light and easy in the mouth but crescendos enough by mid palate to gain a point in concentration. Almost a fine grappa-like profile with subtle fruity / unripe banana flavours leading into a mildly creamy, waxy, grassy finish. Concludes pleasantly spicy, crisp and precise. Not the driest on the market but one of the best. 41.2% Alc./Vol.
Alexandre Gabriel, proprietor of Cognac Ferrand, comments, "…Our desire was to develop a rum that shows character, elegance, complexity and a great finish – the ideal rum for cocktails … beginning with a 3-year aged Trinidad rum, carbon filtered to maintain its white colour and to remove the heavier tannins while preserving the aromatics developed and refined by aging. Un-aged rums from Barbados and Jamaica are blended, along with a 12 year old rum from Jamaica. The Jamaican rum is an expensive ingredient but key to the taste of the overall blend. Trinidad brings elegance and refinement, Barbados brings character and aromatics with fruit notes without being too heavy and Jamaican brings the funk, the touch that makes it a complete product."
Other reviews... Look for sweet, candied citrus-peel aromas and flavors, enlivened with white pepper and fresh ginger. 94 points www.wineenthusiast.com