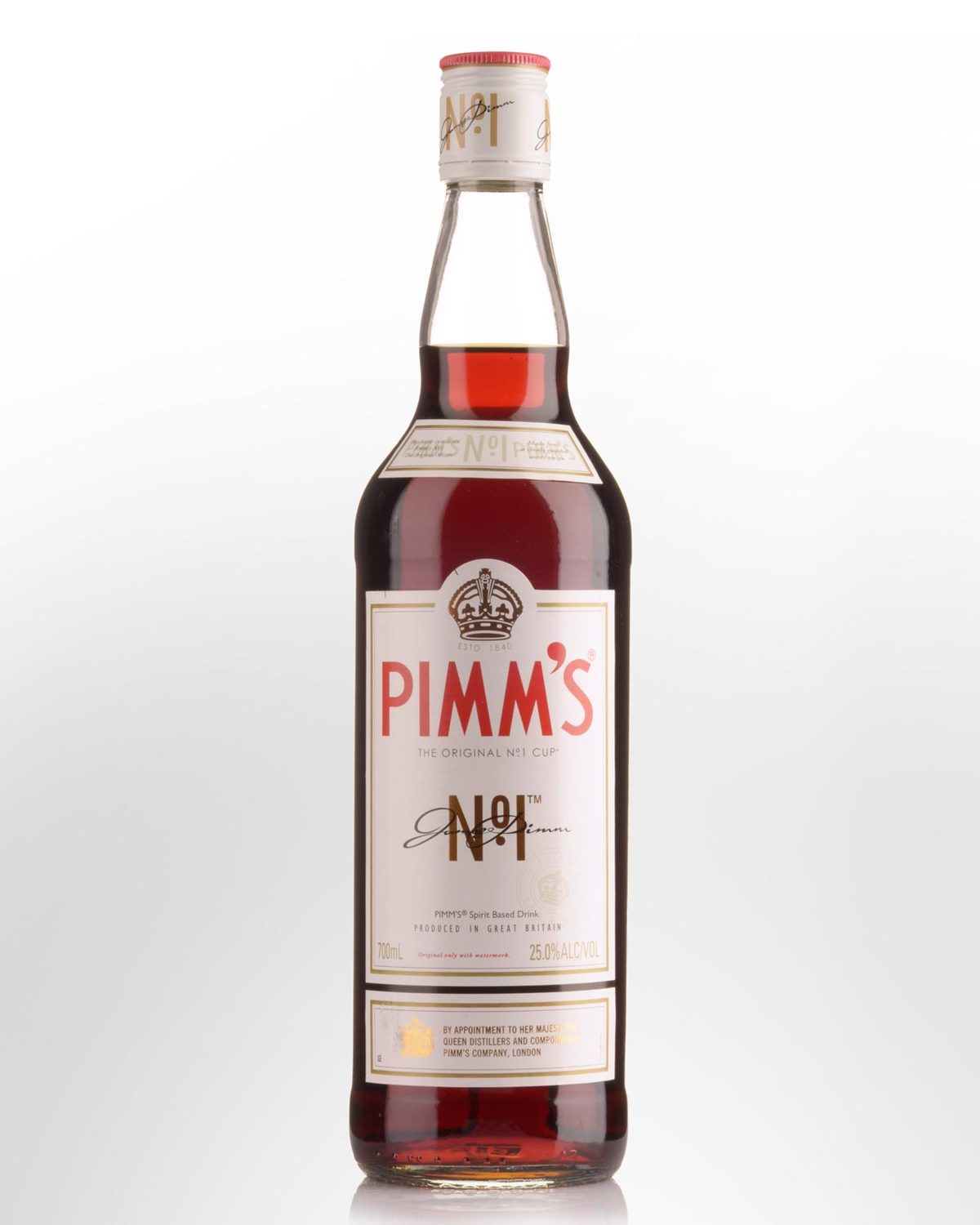 Pimm's No.1 Cup Liqueur (700ml)
UNITED KINGDOM
James Pimm opened his first oyster bar in the city of London in the 1820's after acquiring the "Hogshead Tavern". He supplied Londoners with good food and this unique drink which became famous as Pimms No.1 cup. Not strictly a liqueur, it is a gin based specialty smelling of herbs and peels with a bittersweet palate, designed to be served as a long drink by dilution with lemonade.
Today the drink has strong social associations with the English, or London, 'season', and the sort of people who take part in events such as Henley, Ascot, May Balls and wherever else the young (and not so young) in-crowds gather.
The semi-mythical Pimms Numbers 2 – 6 are no longer produced (with the exception of Pimms No.6, a vodka base which has recently began production again and Pimm's No.3 which has been re-marketed as Pimm's Winter Cup.)
One measure of Pimms to 2 or 3 of lemonade or ginger ale makes a pleasant long drink. Add plenty of ice, a slice of lemon or orange and cucumber if desired. 25.0% alc./vol.
Classic Cocktail:
Pimm's No.1 Cup

Some insist that only adding champagne as opposed to lemonade makes a true Pimms No1 Cup.
50 ml PIMMS No 1 - Gin Cup
90 ml Lemonade
20 ml Club soda
Cucumber spear
Apple slice
Method: Combine all the ingredients in a highball glass. Garnish with cucumber and apple.
 Click here to learn more about Liqueurs.

 Click here for Classic Cocktails.