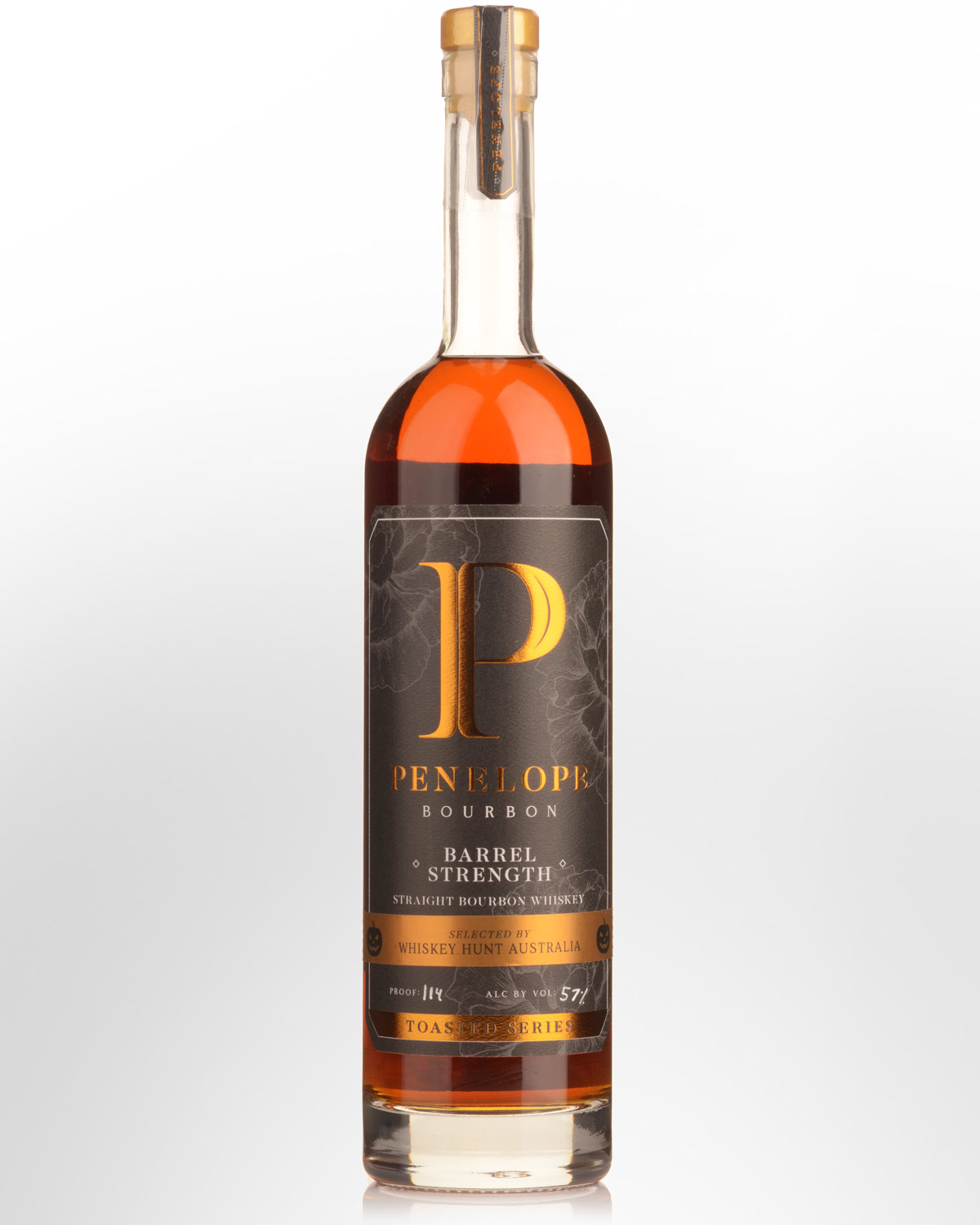 Penelope Toasted Series Barrel Strength Bourbon Whiskey (750ml) - Whiskey Hunt Australia Selection
From a four grain mash bill of 75% corn, 15% wheat, 7% rye and 3% malted barley bottled at 57% on Friday the 13th as a Halloween release, this is another notable selection from the team at Whiskey Hunt Australia.
Based in Roselle, New Jersey, the Penelope label was originally created to celebrate the birth of a child. In 2018, Mike Paladini and his wife, Kerry, found out they were expecting a baby girl, Penelope. To commemorate this occasion, Mike wanted to create a spirit that embodied the daily joy of celebrating life's pleasures – big and small. Teaming up with his close childhood friend and neighbour, Danny Polise, they set out to discover and produce a Straight Bourbon Whiskey everyone could appreciate and enjoy. A company was born. Today, Penelope Bourbon is sold in over 23 states nationwide and 4 countries.
The company's 'Toasted Series' feature the best liquid their inventory has to offer. The bourbons are finished in new, freshly toasted barrels. All have different custom chars & toasts, making each batch unique and different.
As is common with WHA's selections, this is un-cut and non chill filtered with a tiny outturn - this time, just 150 bottles from a single char 5 medium toast barrel. Extremely limited stocks.