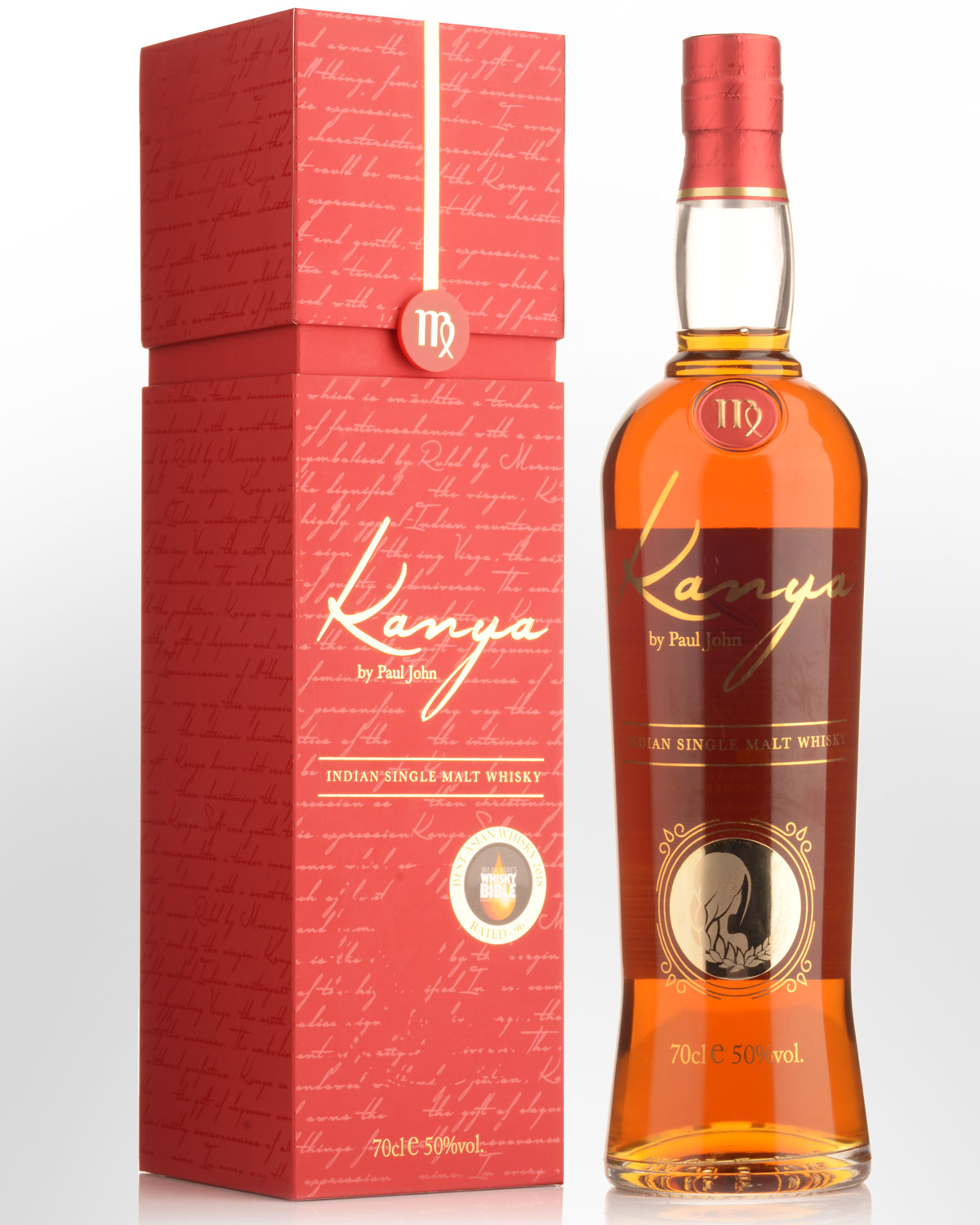 Paul John Kanya Single Malt Indian Whisky (700ml)
INDIA
BEST ASIAN WHISKY 2018 - JIM MURRAY'S WHISKY BIBLE
The latest highlight in the Asian whisky category is an unpeated expression from the sunny shores of Goa. Paul John is one of the world's biggest distilleries, largely due to sales of their flagship brand, 'Original Choice' which sells over 11 million cases annually to whisky loving locals. However, Paul John's ultimate dream was to launch world-class single malts from India. While his entry level range has succeeded in that, this bottling ups the ante. Named after 'Kanya', the dignified Indian counterpart of Virgo, the sixth zodiac sign on the Indian solar calendar, it comes matured for seven years in American oak casks and is considered by some to be one of the softest and most elegant Indian whiskies bottled to date. So good, that Jim Murray voted it the Best Asian Whisky for 2018 - even beating the Japanese! To our knowledge, this is the first (and possibly last time) it's shipped to Australia. From an outturn of 1500 bottles, numbers available are tiny. 50% Alc./Vol. Collectable.
Other reviews... When a distillery can find honey at the very end of its flavour range and profile, you know they have cracked it. Superb! 96 points - Jim Murray's Whisky Bible 2018.
...Imagine there's a janitor sweeping up the bisected fruit fallen from that fruit-slicing app: cherries, cooked peach, lingonberry, orange peel, fresh apple, fruit syrup, waxy leaves, and taffy chews. Plump mouthfeel with sweet baked fruits, it's sticky and concentrated with a fabulous fruitiness at this strength. Sugared apple, baked orange, tart plum, clove, and aniseed. Unpeated and matured for around 7 years. A lot of buck for the bang. 89 points - whiskyadvocate.com, reviewed by: Jonny McCormick 2018
Notes from the producers... Nose: A light citrus with manuka honey arrives early; an intense malt is infused with ripe peach, apricot and vanilla. Taste: Superb mouthfeel of rich creaminess. The oak delivers a soft, sweet, delectable butterscotch. Finish: Warm spices suffuse the toasted oak, and the slightest of saltiness ensures the friendliest of finishes. Balance: A very complex whisky, the big malt and intricately well balanced dryness makes this whisky one of the softest Indian whiskies ever bottled.