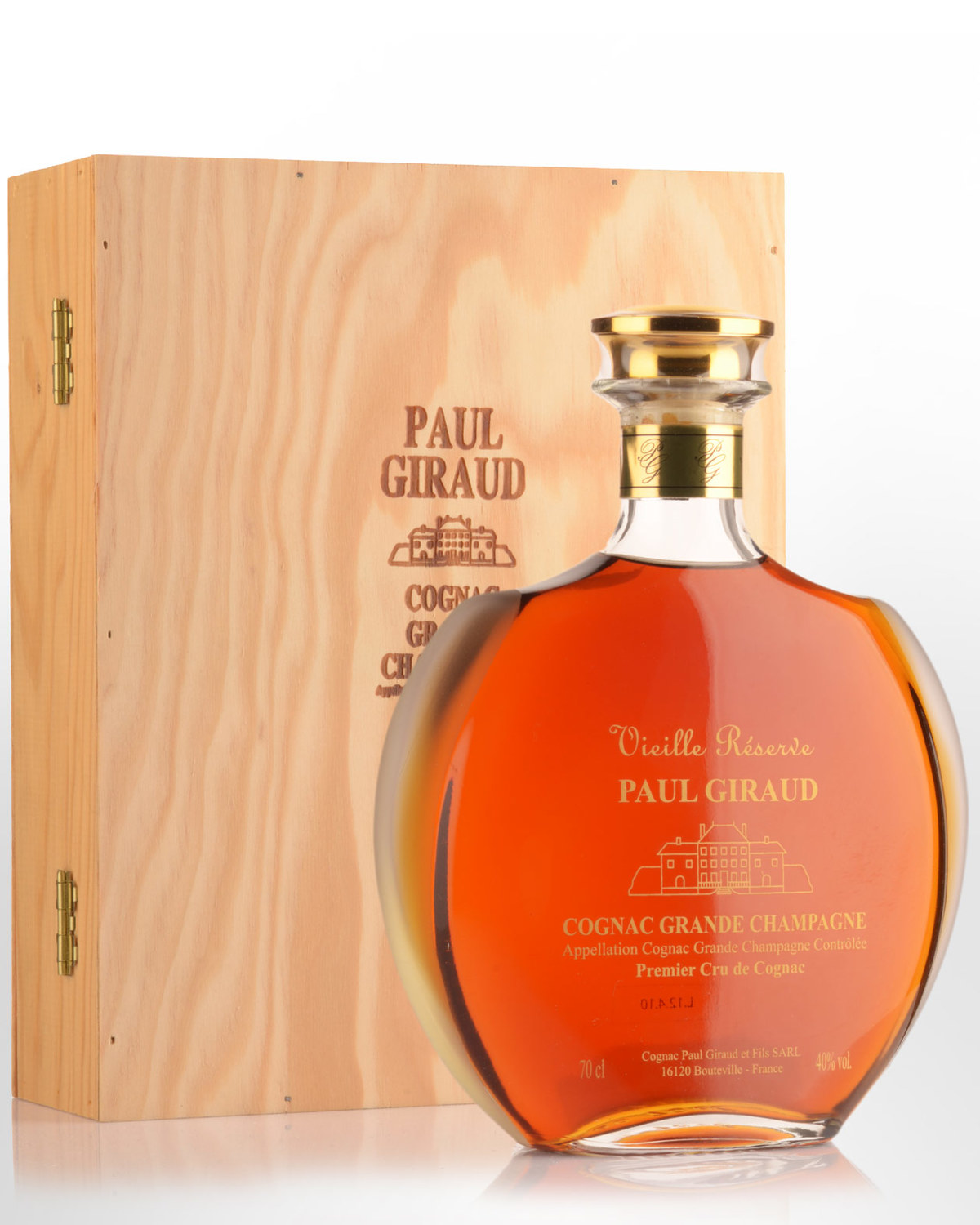 Paul Giraud Vieille Reserve Cognac Carafe (700ml)
The Giraud family have been growing grapes around France since 1650, yet only decided to produce Cognac under their own name in the 1980s. A long time associate of Giraud informed us
"He became frustrated selling his thirty-five year old cognacs to Remy-Martin. His cognac was destined to become a part of the blend, Louis XV
[currently selling for around A$2000.]
This was a very brave move during such times - he was one of the first to do so, but we are thankful he did, he paved the way for many more to come."
Produced from Ugni Blanc and Folle Blanche grapes grown on the family's vineyards located in the heart of Grande Champagne, this venerable Cognac has been aged in excess of 25 years.
Tasting note:
Pretty gold amber colour. Sauternes-like opening sniff is superbly pure in its dried apricot, honey and candied fruit delivery. Second phase finds no diminution in the stunning honey, cream and apricot aspect with sweet spices (vanilla and clove) entering the mix. Returning to the glass several minutes later introduces rose petal and hints of mandarin peel to round off a dazzling cognac bouquet. Palate is concentrated / full weighted but graces through the mouth with a sense of lightness; dried fig, cedary oak and toasted almond feature. Finishes gently tannic, lip smacking and dry; the yellow fruit phase is again suggested in the aftertaste - in particular apricot - followed by a prolonged, subtle vanilla and toasted almond fade. First class.
40% Alc./Vol.
Other reviews...
Like gingerbread in a glass, this topaz-hued and highly aromatic brandy offers bold baking spice, orange peel and floral notes, and an elegant, spicy finish, with flavors of ginger and clove.
96 points
- www.winenthusiast.com