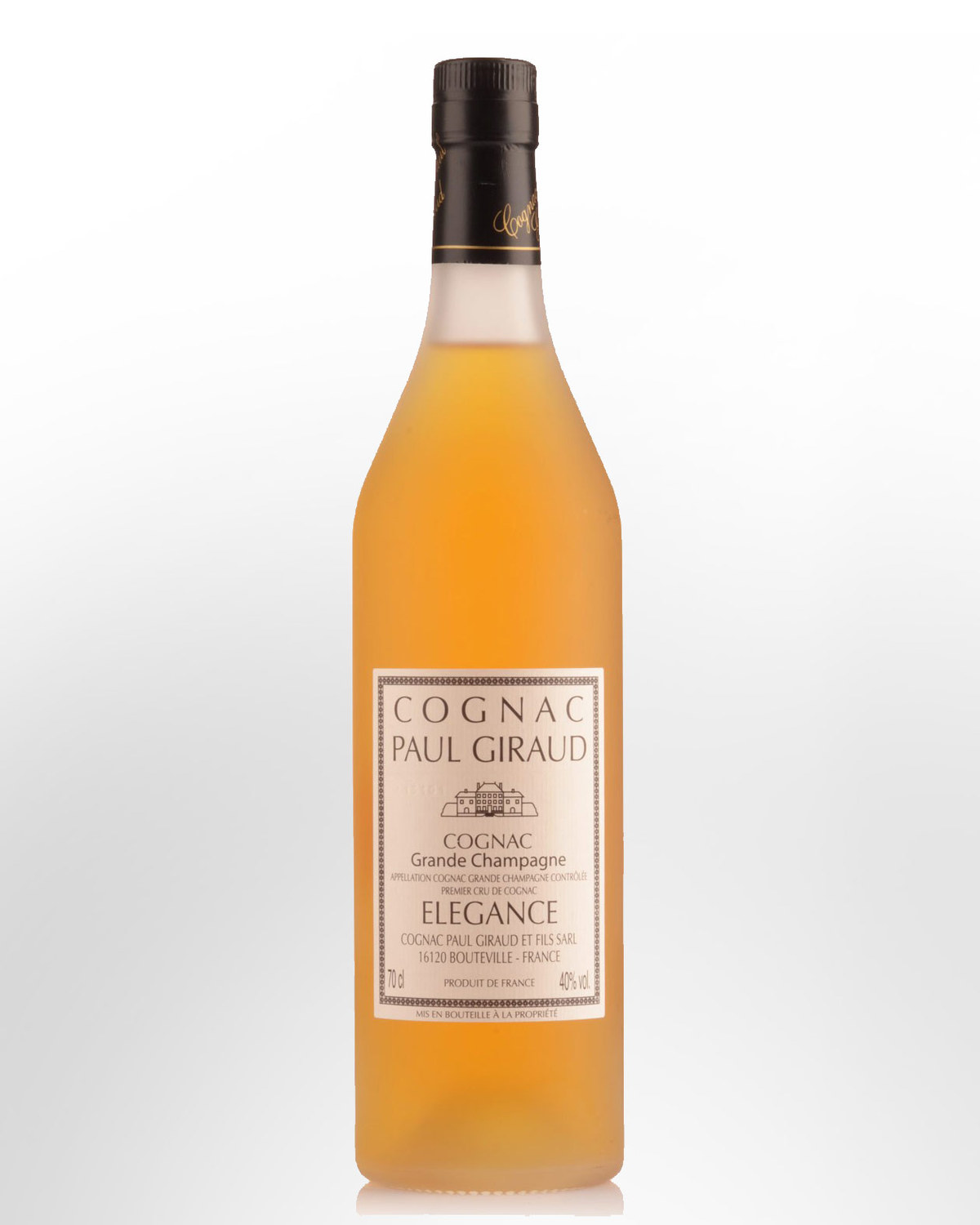 Paul Giraud Elegance Cognac
Cognac is a huge earner for France, with exports frequently representing over 90% of total cognac production. Well over 100 million bottles are sent to key markets such as Asia and the U.S. each year. At the same time, more than half of the cognac market continues to be controlled by three major houses: Hennessy, Martell and Remy Martin. In marginal markets like Australia, this has meant the availability of artisan products has been over shadowed by the promotional power of the 'big three'. Unfortunately, big name brand V.S. and V.S.O.P. bottlings, while generally offering pleasant enough drinking, of late have delivered nothing to get particularly enthused by. 
The Giraud family have been growing grapes around France since 1650, yet only decided to produce Cognac under their own name in the 1980s. A long time associate of Giraud informed us 'Giraud became frustrated selling his thirty-five year old cognacs to Remy-Martin. His cognac was destined to become a part of the blend, Louis XV [currently selling for around A$2000.] This was a very brave move during such times - he was one of the first to do so, but we are thankful he did, he paved the way for many more to come.' 
Produced from Ugni Blanc, Folle Blance and Colombard grapes grown on the Giraud family's vineyards located in the heart of Grande Champagne, Giraud's Elegance Cognac is quite unlike any of the equivalent age offerings from Remy, Martell, Courvoisier and Hennessy. Unlike the commercial houses, Giraud produces exclusively from grapes grown in the Grande Champagne appellation - the finest in Cognac, thus maintaining a regional focus and a degree of elegance, and a bright, fresh character that we have not seen before at this price point. 
Tasting notes: Pale golden colour with very pale, almost water like hue. Lifted nose of dried flowers, dates, peach, apricot, almond and spice. Lively palate entry, delivering flavours of dried apricot, almond and spice, with subtle hints of honey. Excellent balance. The flavour profile fans out gently over the back palate, finishing spicy with a slight prickle. Warming aftertaste of almond, apricot and spice. Distinguished at this price point. 40% Alc./Vol.