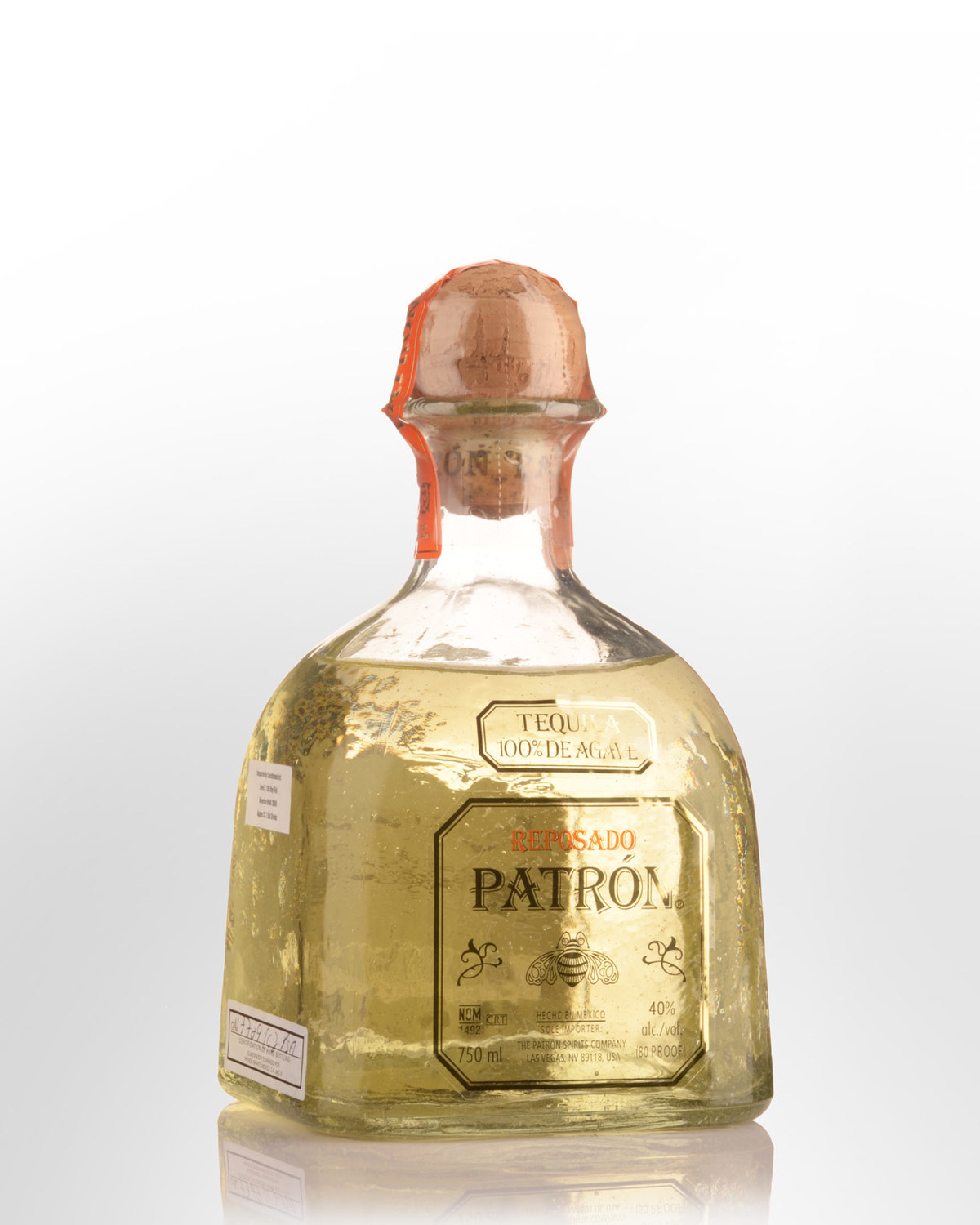 Patron Reposado 100% Agave Tequila (700ml)
In 1989 two visionaries, John Paul DeJoria and entrepreneur Martin Crowley formed The Patrón Spirits Company with the singular goal of producing "the best tequila in the world". Under the stewardship of DeJoria and former Seagram executive Ed Brown, a new distilling factory was built in Jalisco. With the guidance of the renown master distiller Francisco Alcarez, the new factory was designed as a state-of-the-art complex but with a core steeped in tradition. Patrón Tequila has since become the world's number one ultra premium tequila, outselling it's nearest competitor by eight times in the United States alone. In 2004 Patrón Tequila was recognized with the American Academy of Hospitality Sciences Five Star Diamond Award. Patrón is the first spirits brand ever to receive this prestigious honor. The Company's headquarters are in Las Vegas Nevada.
Jalisco, Mexico is considered the most ideal region for the production of the Blue Agave plant. The climate is warm and the soil is clayey with high ferrous oxide content, resulting in Agaves of higher "honey" or sugar content. Patrón tequilas are made from premium selected Weaber Tequilana Blue Agave plants. The trimmed heart of a premium agave plant resembles a large "pineapple" and takes eight to nine years to reach maturity. There are certain "bitter" sprouts which must be carefully removed from the "pineapple" before steam baking. Few distilleries still take the care and time to remove these sprouts as Patron does. After harvesting the Agave's, the next step in Patron's production is the slow vapour steam baking in masonry ovens. This steam baking takes approximately thirty six hours (most tequila factories fast cook the pineapples caramelizing the outside and leaving much of the inside under cooked, bitter and starchy.) The cooked agave is then carefully torn and placed in a shallow stone milling pit and slowly macerated by large stone milling wheels. Crushing in this fashion leaves the sweet juice freely absorbed in the mescal fibers. The juice filled fiber is then placed in wooden fermentation vats. Once in the fermentation vats the juice is naturally adjusted and yeast added to encourage fermentation. This fermentation lasts for sixty to seventy two hours. The "must" is then submitted to a double distillation in copper pot sills. The tequila is then balanced to 80 proof (40% Alcohol by volume) and fine filtered. Finally, like Patron's extraordinary commitment to quality, the Patrón bottle is also unique. Each beautifully designed glass bottle is hand made and individually numbered making every one a collectable.
Patrón Reposado is aged in oak barrels for an average of six months and blended to incorporate the fresh clean taste of Patrón Silver with a hint of the oak flavour found in Patrón Añejo.
Tasting note: Very pale straw colour - almost water like. Moderately aromatic nose releases aromas of char grilled pineapple, sweet tobacco, white pepper and a touch of beeswax. Full bodied and round, the soft, warming spirit carries flavours of roasted capsicum, clove and vanilla building into a spicy, salty, black pepper wave. Reasonable length with an aftertaste of beeswax and peppers. 40% Alc./Vol.
 Click here to learn more about Tequila.