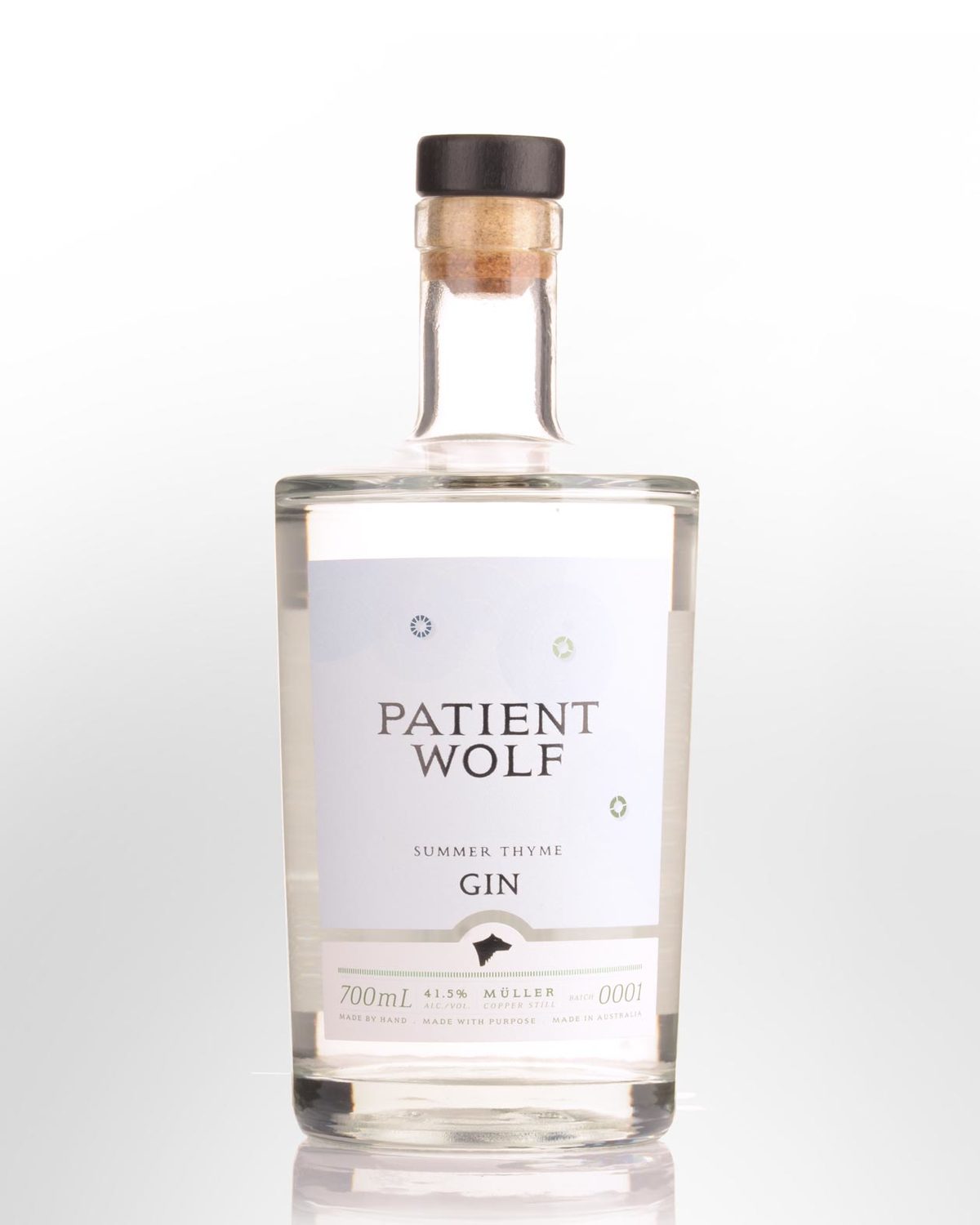 Patient Wolf Summer Thyme Gin (700ml)
Melbourne, Victoria,
AUSTRALIA
Tasting note: [Batch 001] Aromas of crushed thyme, lemon oregano, fresh juniper and white pepper with air contact adding a touch of home-made lemonade. Creamy yet fresh flavours of lemon gelato, thyme and background juniper. Ends tingling, vibrant, warming, peppery including citrus zest and juniper through the aftertaste. A fresh, herbaceous style that should mix well. 41.5% Alc./Vol.