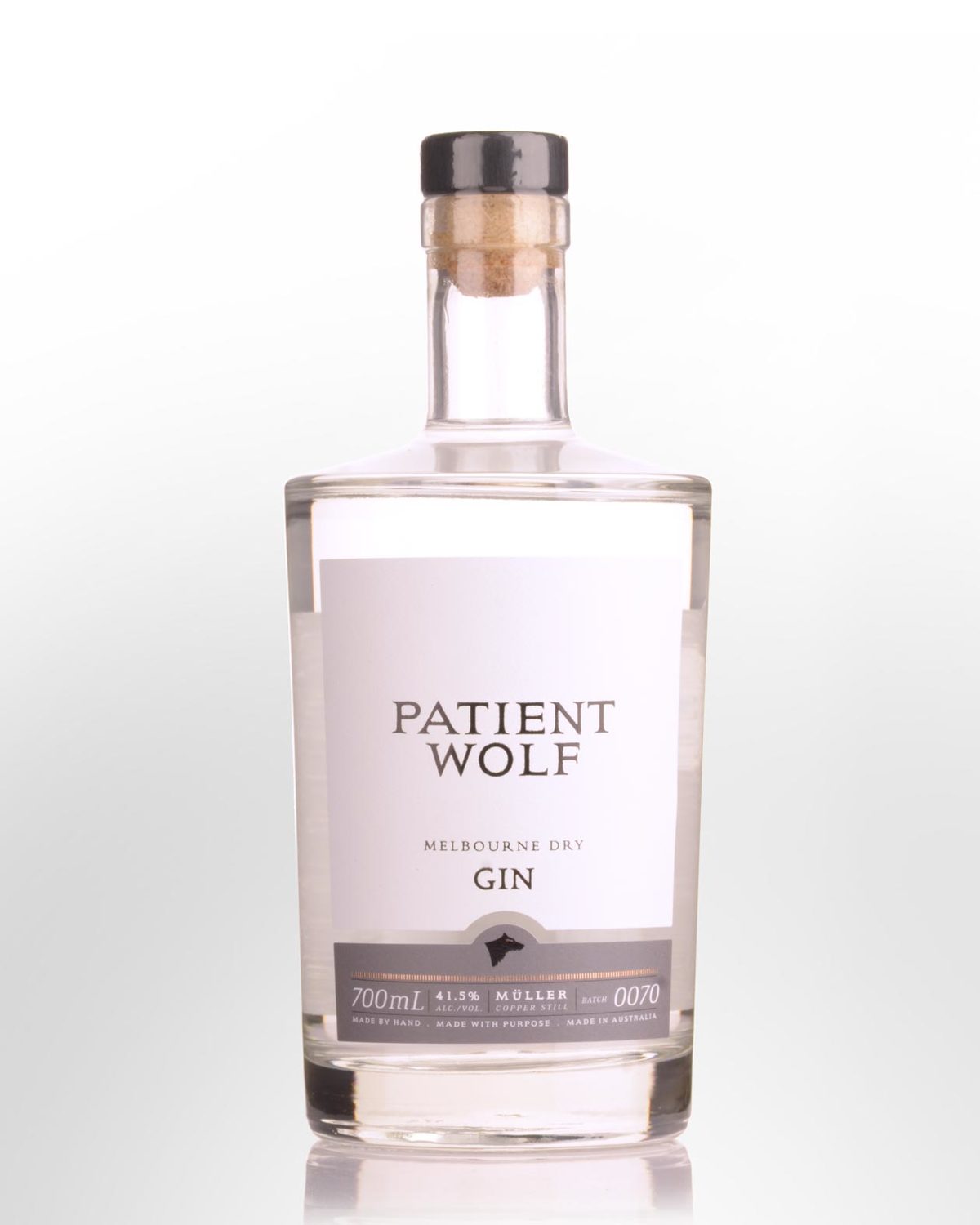 Patient Wolf Premium Dry Gin (700ml)
Melbourne, Victoria,
AUSTRALIA
A vision for a new gin distillery in Brunswick began to take shape after "a few too many negronis at a local bar". As disciples of the craft movement, proprietors, Dave Irwin and Matt Argus wanted to keep it small scale and local. They waited three years for their custom made, 230 litre Muller copper still to arrive from Germany. It uses a new technology which increases copper contact with the spirit to produce a more pure and aromatic distillate. The team also sought advice from Master Distiller, Anders Bilgram from Nordisk Branderi distillery in Denmark. "We knew we were getting closer to our final recipe, and that we were onto something, when Anders started requesting larger samples to be sent across the other side of the world." The first batch of Patient Wolf sold out in a matter of days via a crowd-funding website. A small volume from the second run is now being released to the retail market. Most botanicals are steeped overnight, including juniper, coriander seeds, cubeb pepper, orris root and tonka beans (native to South America). Ruby grapefruit and aniseed myrtle are infused in a botanical basket. Tasting note: [Batch 2 tasted] Flawless clarity. A strong nose that presents orris and liquorice root over hints of black pepper in the initial pass. Exposure accents coriander, citrus zest and juniper and ups the freshness. A silky entry leads into a viscous, pure, gently warming profile with creamy orris root, sage and coriander followed by a burst of piney juniper to finish. Subtle aftertaste of aniseed and white pepper. A lively, interesting and cleverly composed contemporary gin. 41.5% Alc./Vol.