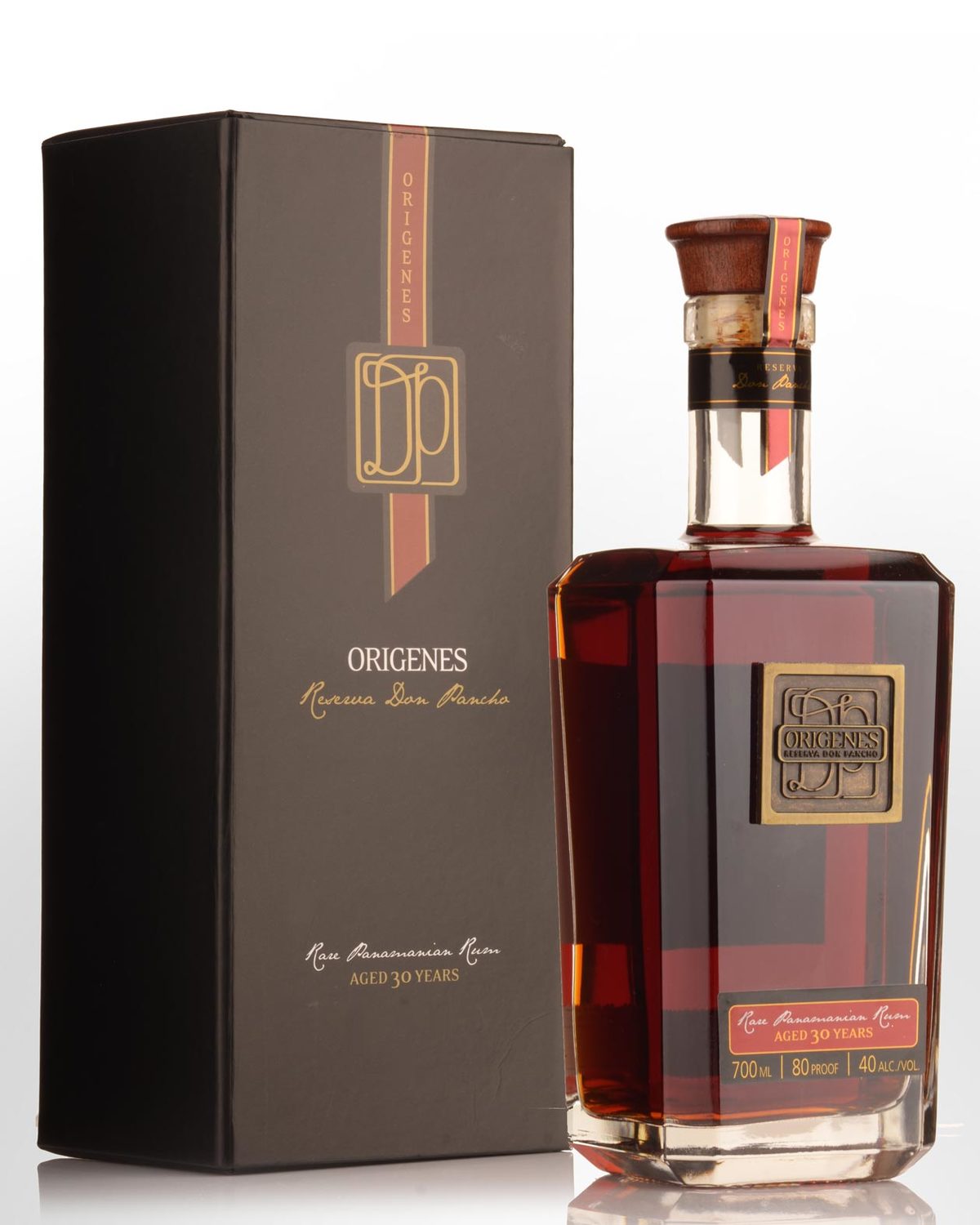 Origenes 30 Year Old Rum (700ml)
PANAMA
Described as the best rum Don Pancho has ever made.
This sought after label is another creation from rum master, Francisco 'Don Pancho' Fernandez (one of the few people in the world to be awarded the titles "Maestro Ronero" and "industry legend"). Having left Havana Club in Cuba after almost four decades of development as Director of the Cuban Beverage industry, in the 1990s, Fernandez discovered a neglected facility in Panama's Herrera region. Beneath the over-growth, a copper column still was uncovered bearing a small plaque with the inscription "Cincinnati 1922". Reportedly,
"this is the sister still to the legendary Pennsylvania Michters copper column still that produced both Michters Whiskey (in its original form in Pennsylvania) and the equally if not more well-regarded Hirsch 16 and 20 Year Old Whiskey (which was produced at Michters and bottled years after the distillery shut down)."
Despite being near retirement age, Don Pancho considers himself in his prime, ready to create a rum with no compromises. 'Origenes' is the latest result from his Panamanian operation which he reinvigorated as the 'Las Cabras distillery', already described as
"one of the most important and revered rum distilleries in the world."
The sugarcane is grown to very specific standards, hand-harvested then fermented with a yeast strain developed specifically for this rum ( Don Pancho also has a degree in microbiology). All the Origenes rums are dated by the age of the youngest rum in the blend. Don Pancho personally selects each barrel. Described as
"the best rum he has ever made"
, the 30 year old is the high point in the range, limited to around 2000 bottles annually. It is Don Pancho's vision of what a true Luxury rum should be. In his own words:
"This is not an aperitif but a digestive, drink it slowly, drink it neat. Never alone."
Expect multi layered aromas and flavours of vanilla, tobacco, praline, pecan, figs and orange peel. Full bodied, textural and complex, boasting a very long warming finish, it echoes the greatest cognacs. 40% Alc./Vol.
Extremely limited stocks.