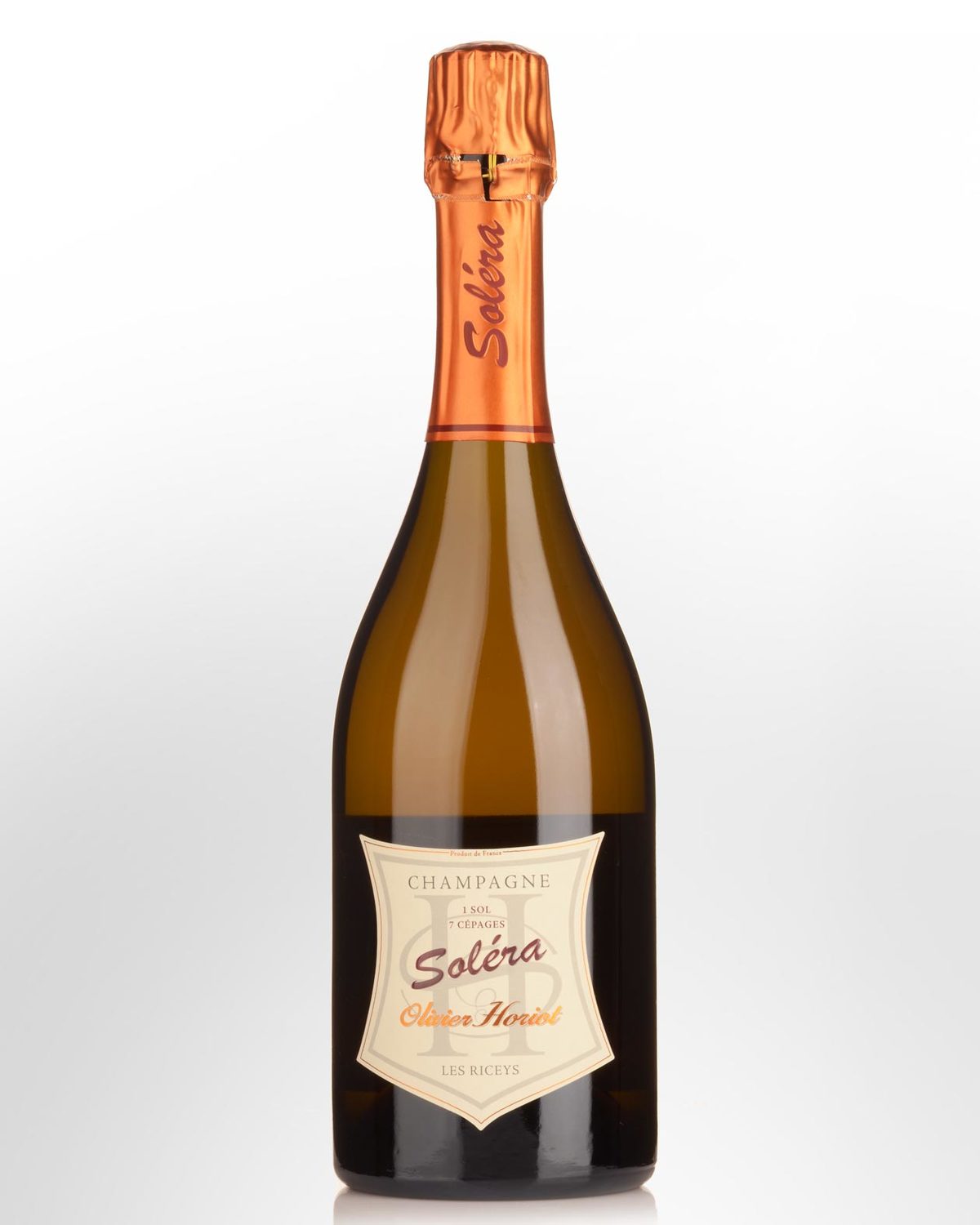 Olivier Horiot Solera 7 Cepages Champagne
Located in Les Riceys, the Olivier Horiot domain has belonged to the same family for several generations. The villages that makes up Les Riceys have a tumultuous past (in its long history, it has been defined and redefined as both Burgundy and Champagne) yet Olivier Horiot has succeeded in producing innovative and unusual wines from biodynamic viticulture and natural processes. Furthering its uniqueness, Les Riceys is the only region in Champagne to boast three appellations. One of these is Champagne, of course, but there are also two non-sparkling wine appellations: Côteaux Champenois (red and white) and Rosé des Riceys.
Since 1999, Olivier Horiot has made it his mission to bring back the region's seven indigenous grape varieties, producing cuvées coveted by both beginners and seasoned enthusiasts. As the name suggests, this 7 Cepages bottling includes all grape varieties allowed in the Champagne region; Pinot Noir, Pinot Meunier, Pinot Gris, Pinot Blanc, Chardonnay, Arbanne, and Petit Meslier. On tasting, this remarkable wine reveals an attractive golden appearance and a bouquet releasing complex, evolving notes of yellow fruit, white-fleshed fruit and tertiary notes (almonds). Full bodied and supple, it has a long finish featuring extremely indulgent notes.