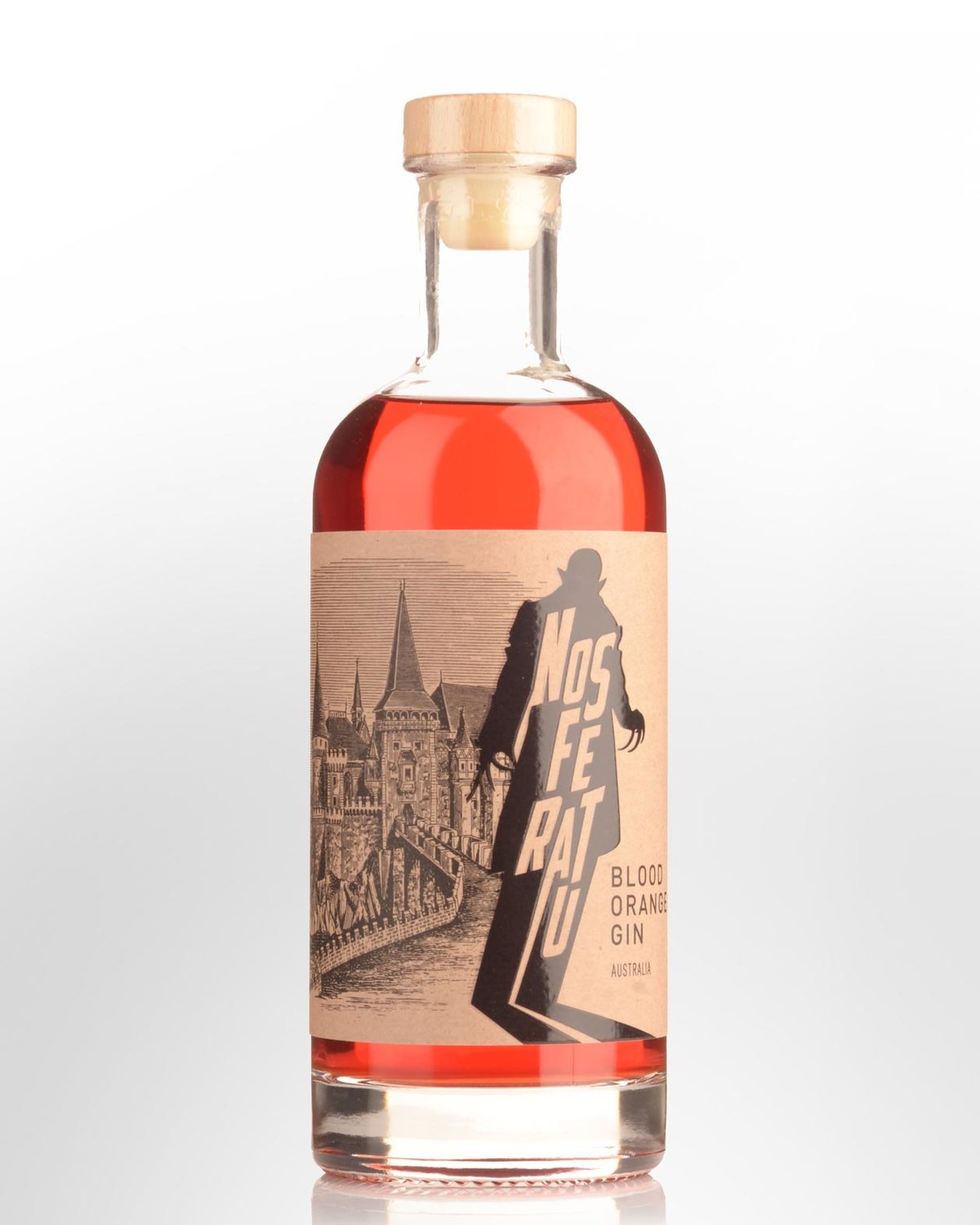 Nosferatu Distillery Blood Orange Gin (700ml)
Melbourne, Victoria,
AUSTRALIA
With a label inspired by a love of art house cinema, this deep orange coloured gin is produced from a South Melbourne cellar using a modified copper pot still with a 'bubble T' column. Aside from its distinctive hue, the gin is described as "delicate, yet packing a punch" with botanicals such as Albanian juniper berries, blood orange peel, fresh navel oranges, dried orange peel, roasted fenugreek, coriander seeds, cardamom seeds, wormwood and angelica root combining for a complex, bitter-sweet flavour sensation. 40% Alc./Vol.