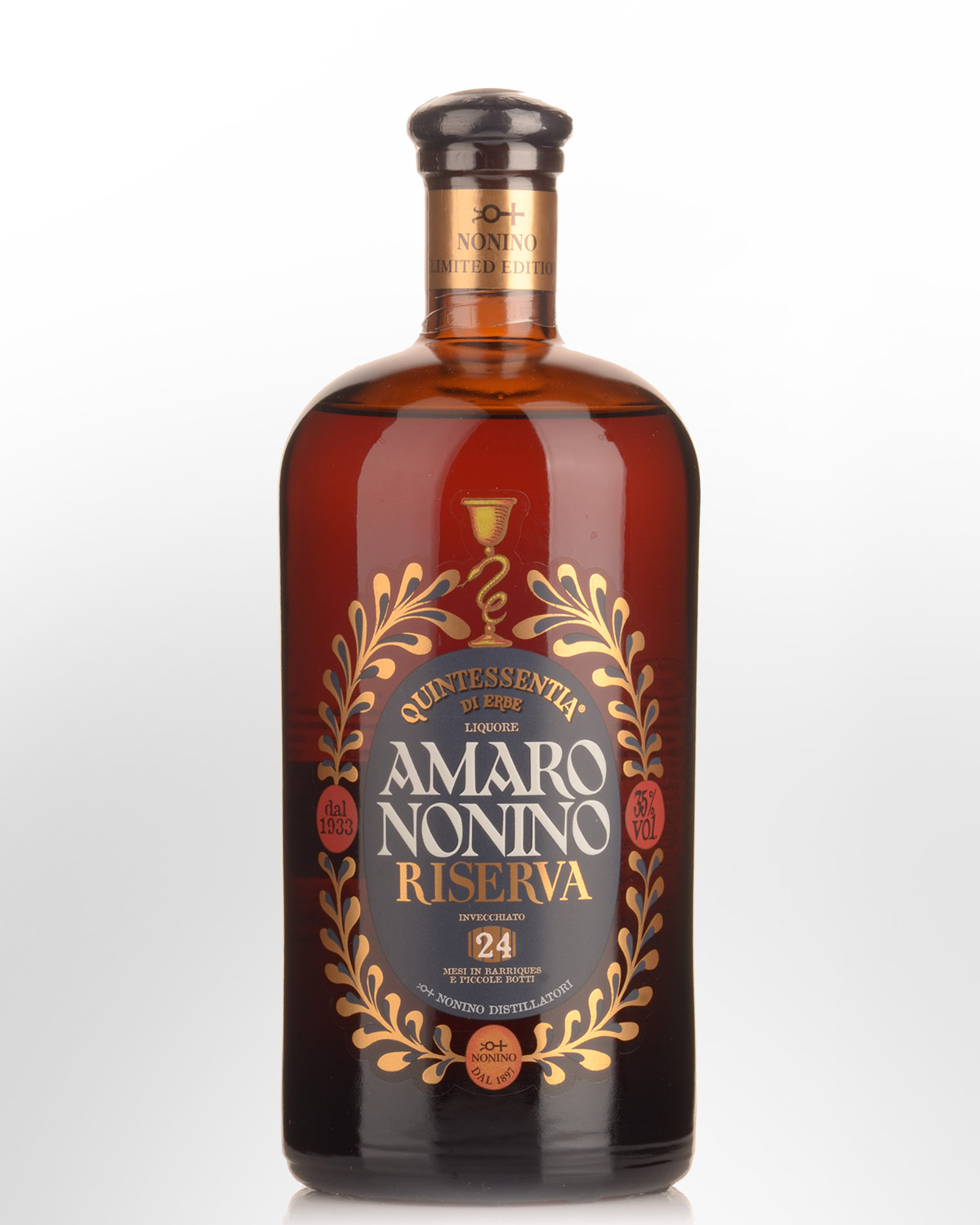 Nonino Amaro Quintessentia Riserva Digestif Liqueur (700ml)
'Riserva' is the premium expression of grandfather Antonio Nonino's ancient Amaro recipe, softened by aging in barriques and small casks for 24 months. Extended maturation was something of a family tradition - partly to create an alternative style and partly because the cost of stainless steel vats was prohibitive. Here, the citrus notes are more restrained than the standard release, leaving you with scents of raisins, flamed orange, caramelised vanilla and rhubarb. Also beautifully presented in a decoratively labeled 'apothecary' style bottle, it's recommended served at room temperature in a balloon glass, in particular at the conclusion of a meal. Pair it with cream based desserts, cheeses or sweet dishes like Tiramisu and chocolate. 35% Alc./Vol.
The Nonino family have devoted themselves to the art of distillation since 1897 with each generation actively improving and innovating to change the perception of 'Grappa', Italy's ancient and best known distillate. In 1973 Nonino became the first producer to create a single varietal Grappa, using the rare and indigenous Picolit grape, setting a trend which the rest of Italy's distillers followed. This was to be the beginning of a campaign for the preservation of their local Friulian varieties. In 1984, Nonino again set the standard with their 'ÙE', distilling from whole grapes to preserve each varieties unique aroma and flavour.