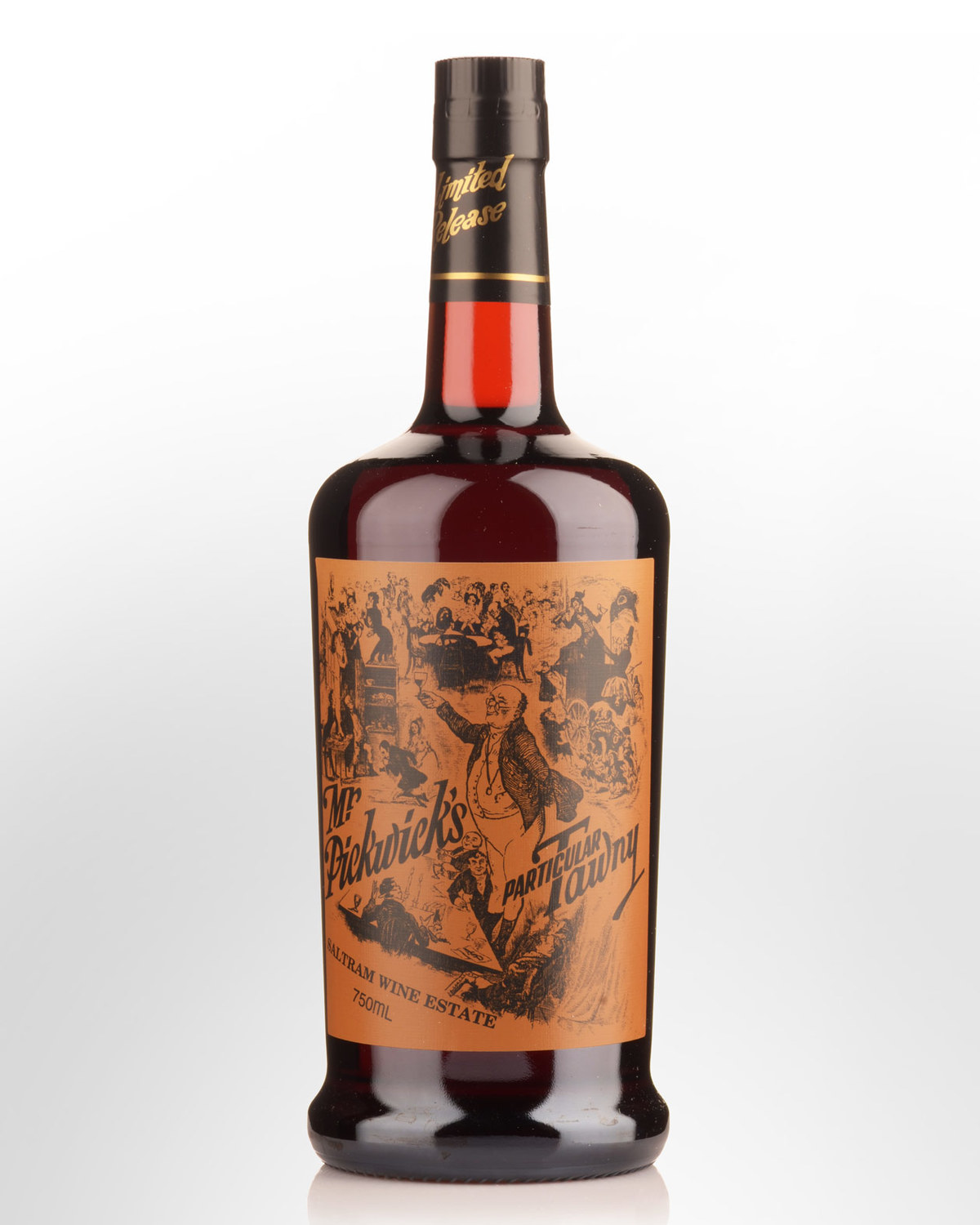 Mr Pickwick's Particular Port
Barossa Valley, South Australia,
AUSTRALIA
Notes sourced from Southern Cross Wines.
Mr Pickwick's Port is widely regarded as Australia's definitive tawny port. Its average age of over 21 years makes it unique amongst fortified wines consistently available on a commercial basis. Mr Pickwick's Port has the softness and mellow spirit that can only come from great age, premium base material and the very best in fortifying spirit - in this case, old brandy.The colour is pale amber brown, suggesting great age and complexity, while on the nose there are complex fruit and rancio qualities. The concentrated, mature nose has a freshness and lift belying an average of more than 25 years. On the palate the wine is intense and concentrated and quite luscious, with a great richness, texture and mouthfilling flavour. Its excellent and mature spirit add to the depth and intrigue presented by such old, rare port. 19.0% alcohol volume.