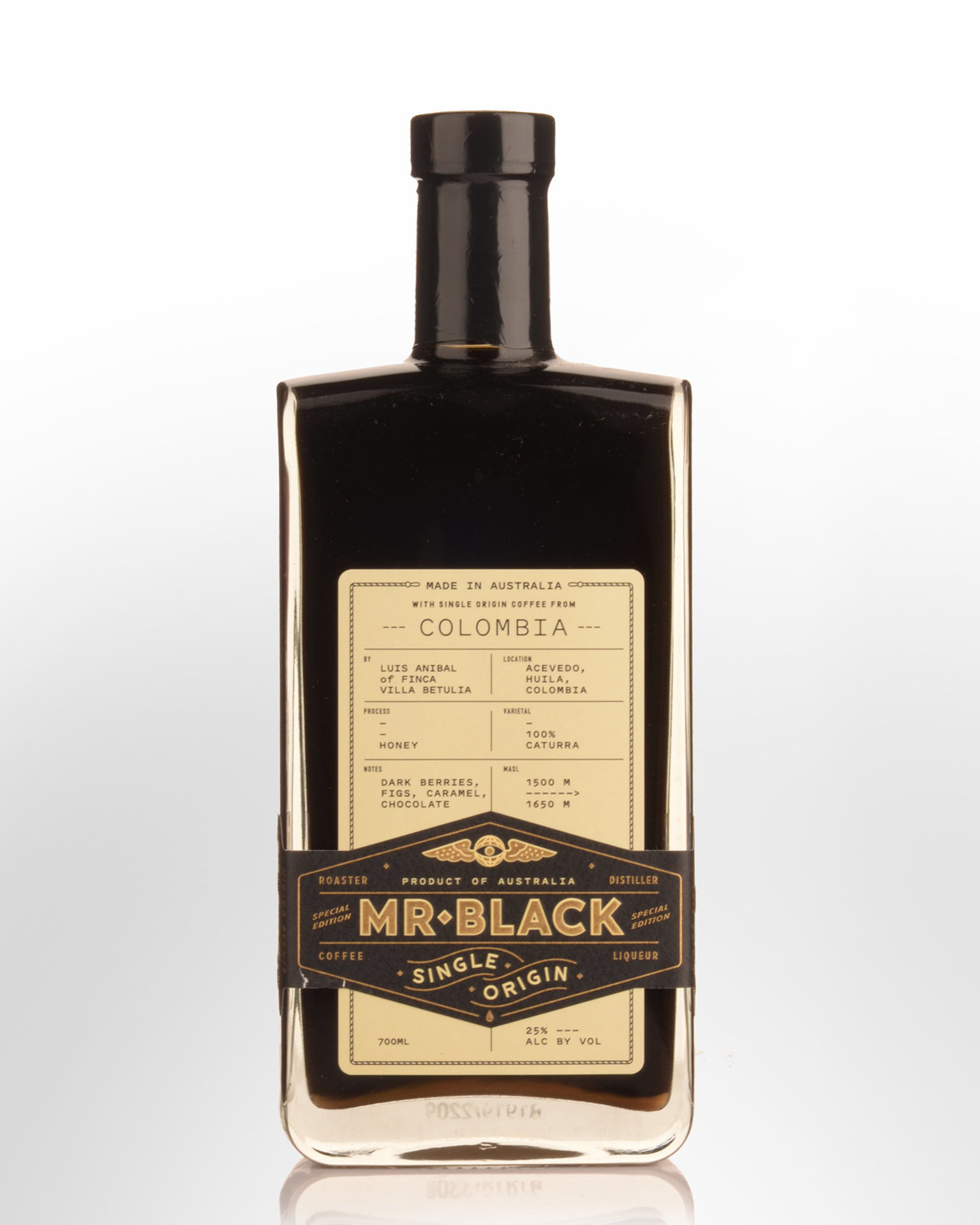 Mr Black Single Origin Coffee Liqueur (700ml)
New South Wales,
AUSTRALIA
Described as a liqueur
"for the genuine coffee lover who can't get enough of a caffeine fix during the day"
, this Australian Roasted, single origin expression is produced from beans sourced from Luis Aníbal Calderón and his family, who have over 60 years experience growing coffee at Finca Villa Betulia near Hulia in Columbia. For the past twelve years, the family has been specifically focusing on specialty coffee, making them the perfect partners to launch the first variation of Mr Black's Single Origin expression. These releases will be limited to crop yield, each ranging from 250 - 6000 bottles. Recommended over ice. 25% Alc./Vol.
Other reviews... I don't have any Mr Black original around for a side-by-side tasting, but judging from my tasting notes, I imagine drinkers will have a tough time telling a significant difference between the two. It's still an amazing liqueur, full of fresh, dark roast espresso notes, tinged just so on the nose with notes of fruity red berries. On the palate, bold espresso and light sweetness lead to a clear mint note (the major shift I noted vs. the original Mr Black), with notes of toasted coconut and more of that red fruit evident. The finish sees a gentle sweetness lingering over the coffee climax — though I will note that I got a saccharine aftertaste some 10 to 15 minutes after finishing the glass, which left me itching for a chaser.
- Christopher Null, drinkhacker.com