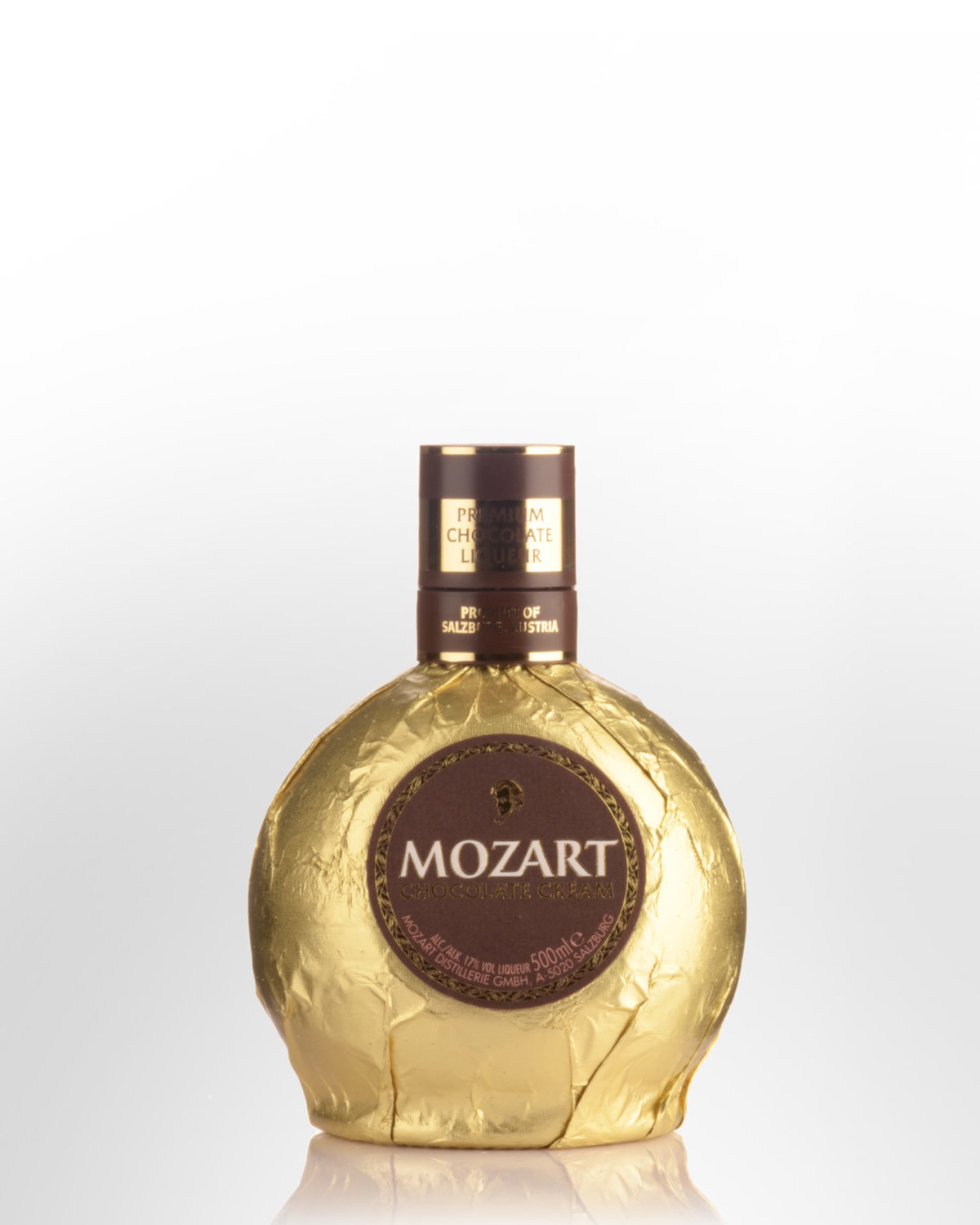 Mozart Gold Chocolate Cream Liqueur (500ml)
This is the real traditional chocolate liqueur made by the Liqueur manufacturers "H.C.König" from the city of Mozart's birth. A small glass of Mozart liqueur with coffee or layered over pistachio and strawberry ice cream has been known to turn chocoholics ga ga! Unfortunately, we're limited to 500 ml bottles.

Tasting notes: Opaque, creamy, chestnut color. Faint cocoa and nougat aromas. A velvety, slightly powdery, entry leads to a thick, bittersweet, full body with restrained, unsweetened cocoa and nutty nougat flavors. Finishes smoothly with a slight breath of heat. A pure, understated chocolate liqueur with a very creamy character that is more on the dry than sweet side. 17% alc/vol
International Review of Spirits Award: Gold Medal
RATED: 91 points (Exceptional) -www.tastings.com
 Click here to learn more about Liqueurs.

 Click here for Classic Cocktails.