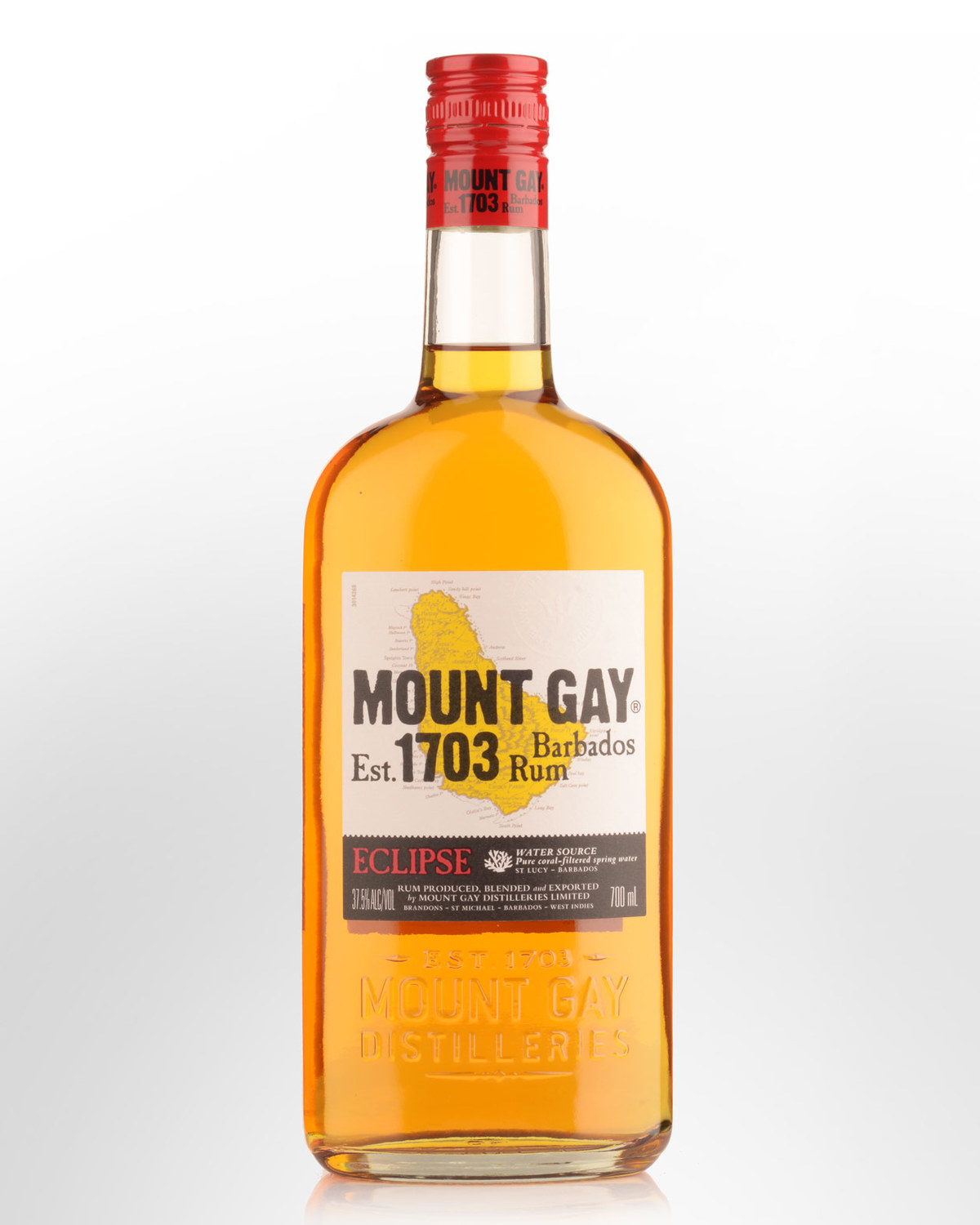 Mount Gay Eclipse Rum (700ml)
Golden in colour with a restrained nose, followed by a medium bodied palate with a lovely dry finish, Mt.Gay comes from one of the oldest rum distilleries in the world. This spirit (of which the West Indies provide the most important supply of the finer quality rum) is either distilled direct (which is rare now) from fermented cane juice, or from molasses. which can be described as the residue of sugar syrup remaining after the cane juice has been boiled and the sugar crystals extracted. This process has continued at Mt. Gay for almost 300 years - handcrafted at the same location using the finest Barbados sugar cane and pure coral filtered spring water. Amongst sailors, the brand has earned its reputation as "the quintessential spirit of the seas."

Tasting note: The soft sugary molasses smell in the first whiffs is mellow and gently sweet; aeration releases aromas of marshmallow, almond paste, and light toffee. The palate entry is slightly smoky and properly sweet; the midpalate phase highlights flavors of honey and vanilla extract. Finishes smooth, soft and eminently drinkable. Best Buy. 37.5% alc./vol. Rating: 85-89 - note sourced from www.wineenthusiast.com

Other reviews...Golden amber color. Sweet buttery caramel, banana, and apple aromas. A round entry leads to lush, dry medium body with buttery caramel and mashed banana flavors. Long nut and peppery spice fade. A brilliant mixing rum.
International Review of Spirits Award: Silver Medal
RATED: 89 points (Highly Recommended) -  note sourced from www.tastings.com

Here is a standard "Jamaica Punch" recipe:
Start with plenty of Mt.Gay rum and ice;
fill with an equal amount of orange and pineapple juice,
combine a good measure of lime juice or lime cordial.
Add sliced fruit if you want to have something to eat while you drink.
 Click here to learn more about Rum.