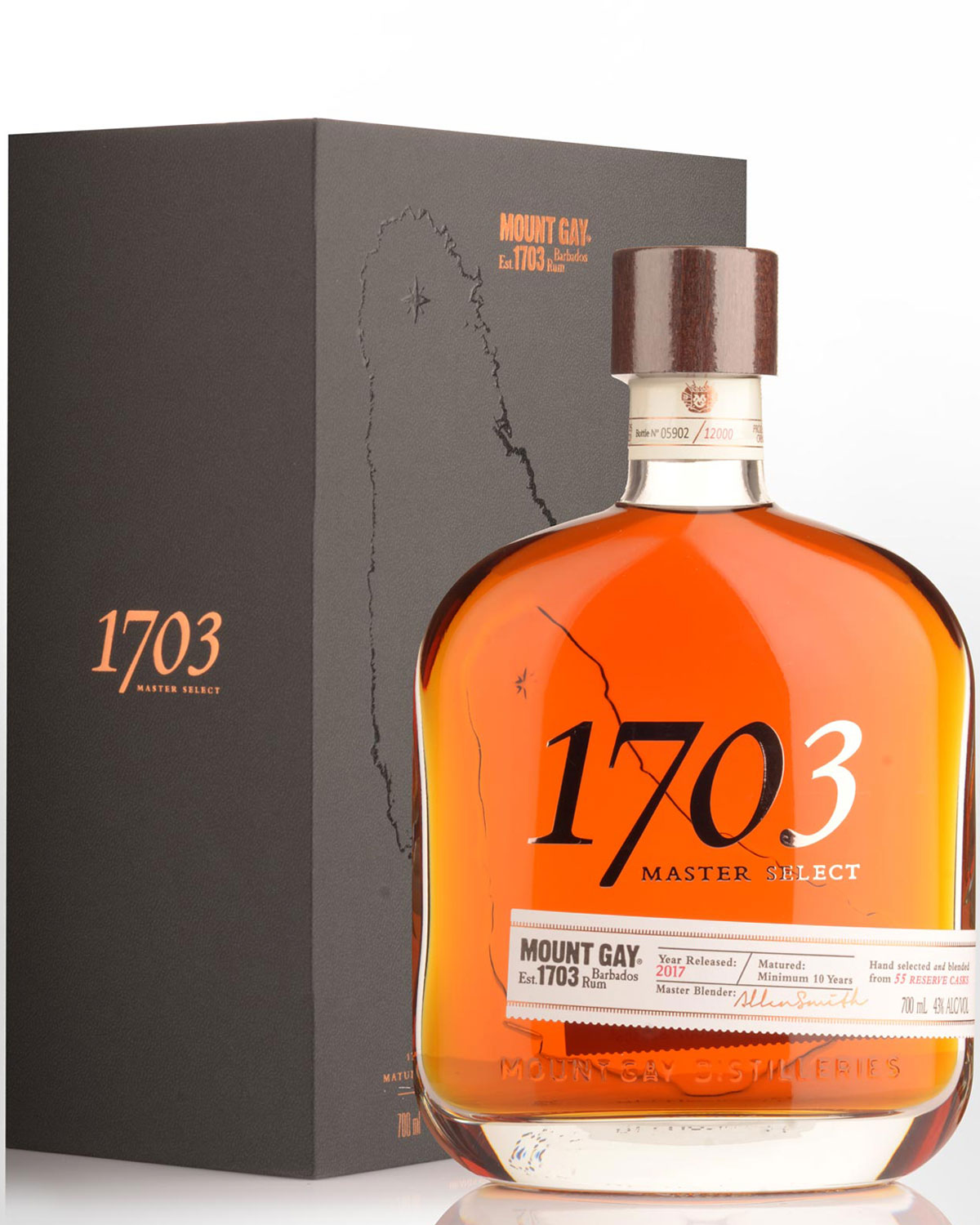 Mount Gay 1703 Rum (700ml)
Dating back to 1660, Mount Gay is one of the oldest estates in the Caribbean and certainly one of the oldest in Barbados. It was established by Dr. William Gay, thought to be a cousin of John Gay who wrote 'The Beggars Opera'. Originally called 'Mount Gilboa', the estate is located in the northern parish of Saint Lucy and was renamed in 1801. There is evidence that there was distilling equipment in the region in 1663, so rum has probably been in production at Mt. Gay since. A tattered little deed confirms that rum production on the estate was well underway in 1703.
The 1703 old cask selection commemorates the date where first evidence of distilling took place at the Mount Gay distillery. Master blender Allen Smith, has utilized aged rums ranging from 10 to 30 years matured in former bourbon casks giving the rum a cognac-like appeal. Mount Gay's rum is fermented in oak vats, (many distilleries now are using stainless steel to maximise productivity). The wooden vats result in a varying ferment result due to the porous nature of the oak. Many believe this imparts desired flavour compounds in the rum and other spirits alike.