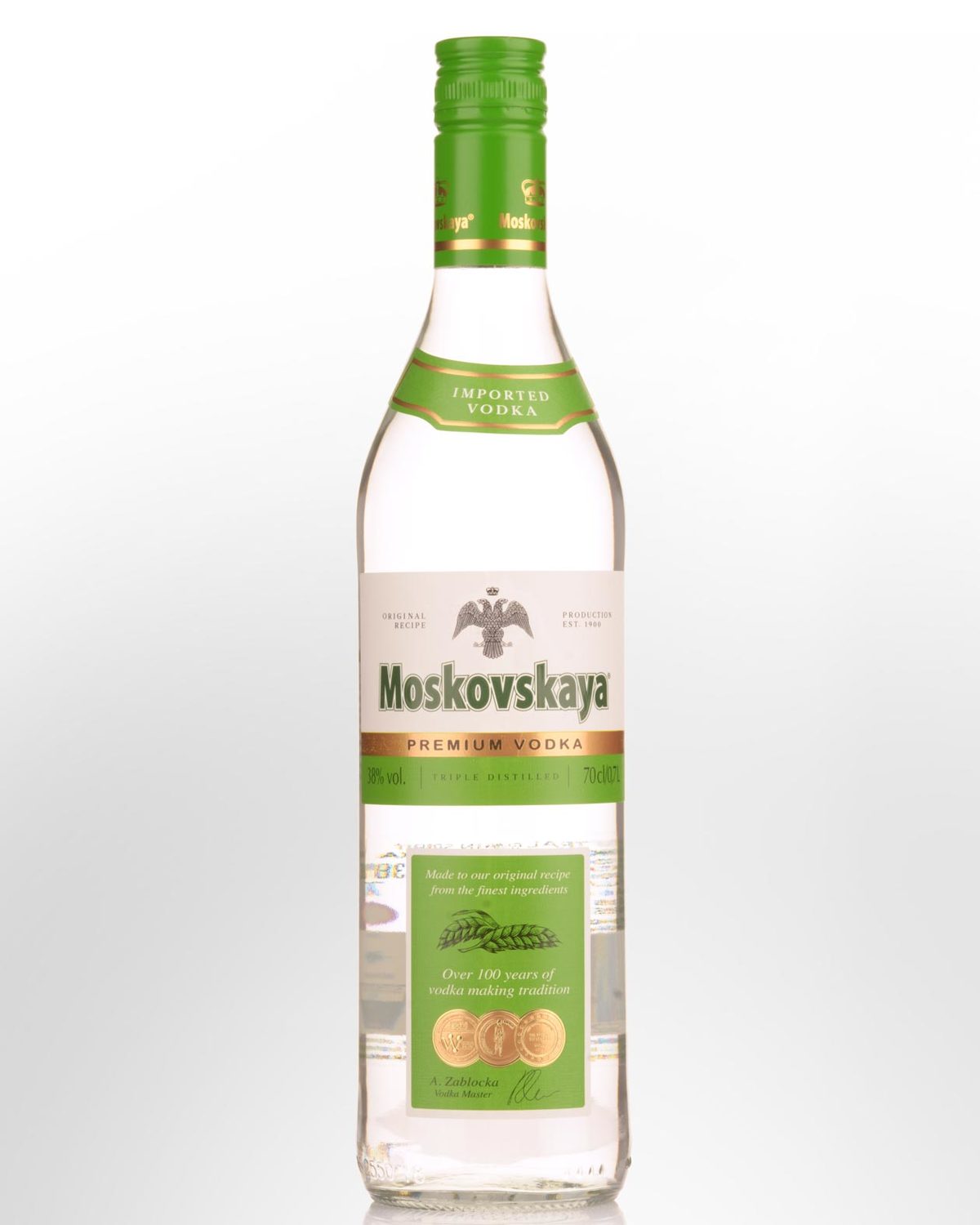 Moskovskaya Vodka (700ml)
Moscow,
RUSSIAN FEDERATION
Moskovskaya – literally "Muscovite Vodka" - is one of the leading international vodka brands with particular strength in the German, Spanish and Italian markets. First made in the Soviet era, it is a traditional Russian style made of 100% grain neutral spirits and water from artesian wells. The label remains one of the best-known Russian trademarks with its distinctive green and gold design. Produced in Russia and bottled in Latvia.
 Click here to learn more about Vodka.