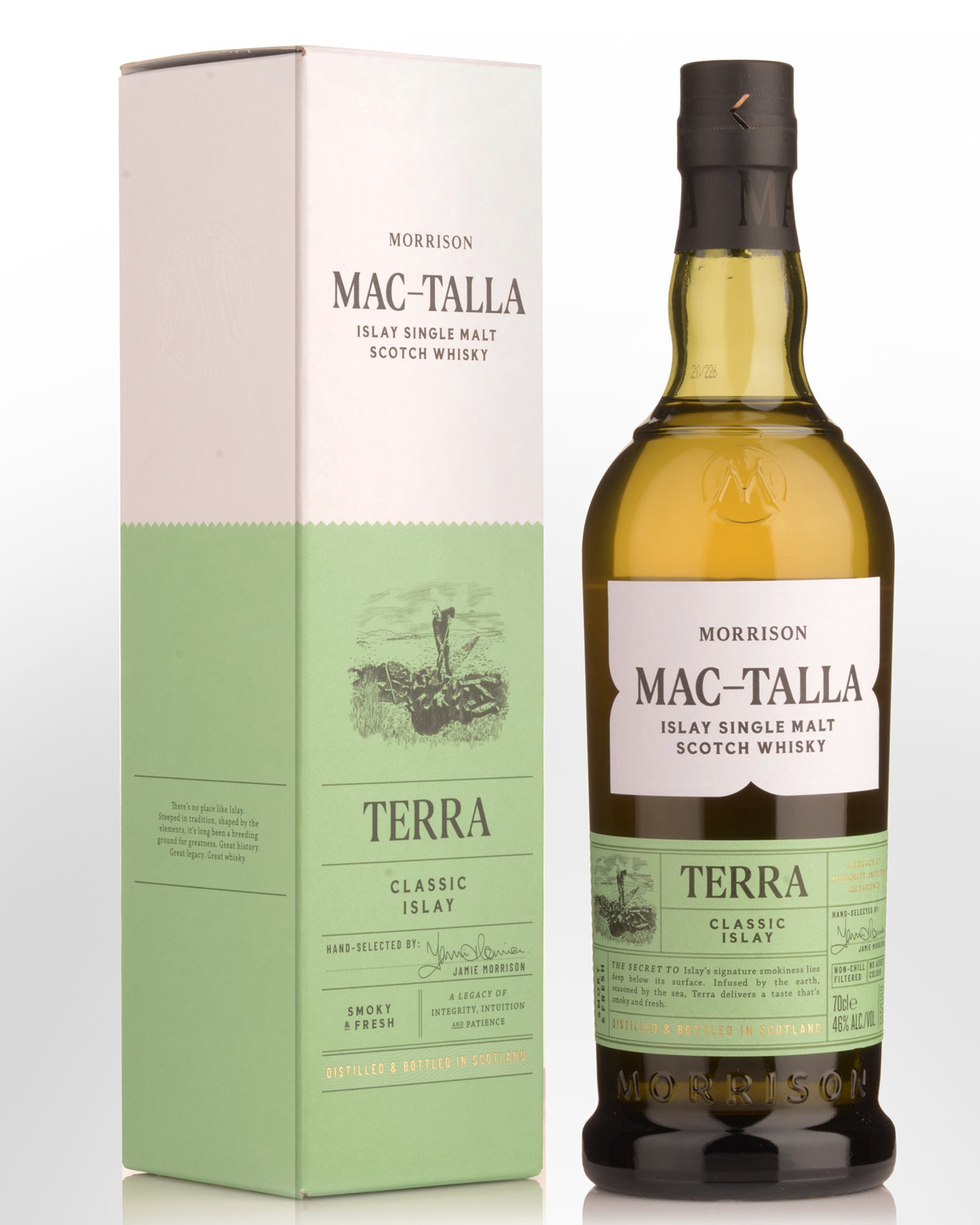 Morrison Distillers Mac-Talla Terra Single Malt Scotch Whisky (700ml)
The Mac-Talla whiskies are a new NAS range from the indie bottler, 'Morrisons', otherwise known for their Càrn Mòr and Old Perth labels. The point of difference here is that they're entirely made up of Islay malts. The exact composition remains undisclosed. However, since the Morrison family has always had tight connections with the island and owned Bowmore for some time, rumours suggest the contents may well be sourced from that famous distillery on the shore of Loch Indaal. Handsomely presented in heavy-weight custom made bottles, the title Mac-Talla comes from the Scots Gaelic for 'echo'.
Tasting note: Bright gold. Presents a similar citrus edge to the 'Mac-Tara', only more malt and less peat. Balanced and accessible with the kind of deft, oily peating that just glosses over the barley. The result is something more nuanced and 'coastal' than simply smokey, without compromising depth or character. Salt'n'pepper tang kicks in at the finish. Ends with a touch of menthol and lanolin. 46% Alc./Vol. Non chill filtered.
Notes from the bottlers... Nose: Citrus notes, smoky barley and fresh sea air. Palate: Clean woodsmoke, salty sea spray and a crisp, clean smoky finish. An absolute delight for any classic Islay whisky enthusiast.