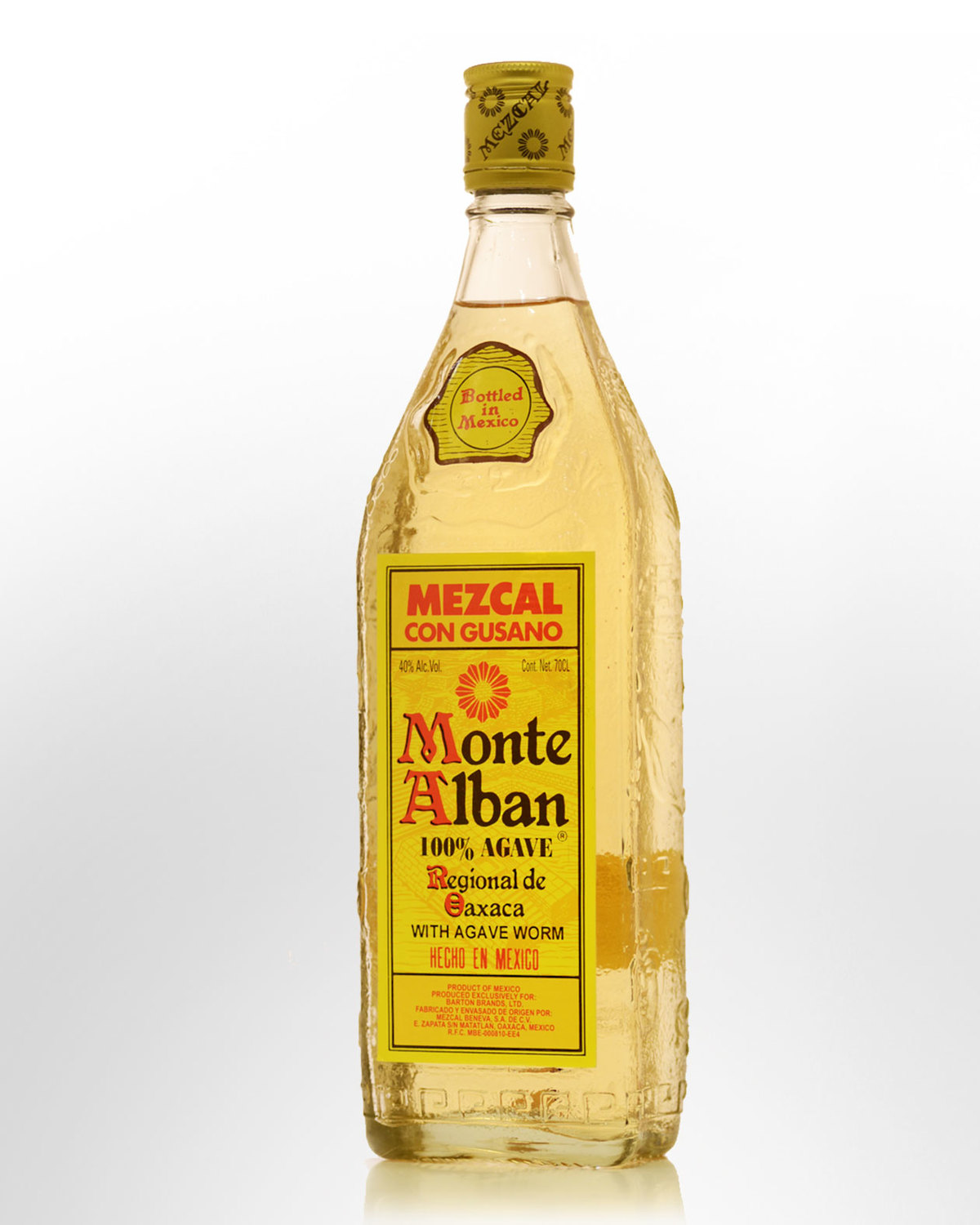 Monte Alban Con Gusano Mezcal (700ml)
The original Monte Alban Mezcal contains a specimen of the famous worm that inhabits the agave plant. It is actually the larva of one of two moths. There is some mystery surrounding the purpose of this worm and its supposed hallucinogenic properties. One theory is that the worm serves as proof of high alcohol, which is to say that if the worm does not disintegrate in the bottle, the percentage of alcohol in the spirit is high enough to preserve and pickle. We still hear of the occasional psychedelic experience but we are yet to be convinced these are actually related to ingesting the worm. Suffice to say that, if one has reached the bottom of a bottle of Tequila, hallucinations are bound to occur with or without worms. Higher quality mezcals do not generally include worms.
Often considered the "prototype" of all Tequilas, Monte Alban is, as one would expect from such a reputation, a fiery and wild spirit. Its pronounced nose of smokey oak and dust is reminiscent of a sweaty saloon bar ashtray, and evokes the faces of villains from one of Clint Eastwood's spaghetti westerns. The pungent nose carries on to the full-bodied palate that is tempered by the slightly sweet and spicy wood characters. Finishes with a big spirit hit and a long warming aftertaste. Sip neat or enjoy in the conventional way with salt and fresh lime juice: a small amount of salt tongue, followed by Mezcal and only then – lime juice. However one decides to enjoy Monte Alban, we do not recommend it for the faint hearted. 40% alc./vol.
Other reviews...Brilliant golden pale amber color. Smoky agave, grilled pineapple, and prairie fire aromas. A soft entry leads to a buoyant light-to-medium body of grilled jicama, prune, and light petrolly mineral flavors. Finishes in a tangy, charred pineapple, white pepper, and muddy straw fade with lingering, tongue-numbing warmth. A solid mezcal for making interesting agave-based cocktails. International Review of Spirits Award: Silver Medal
RATED: 85 points (Highly Recommended) - tasting note sourced from www.tastings.com