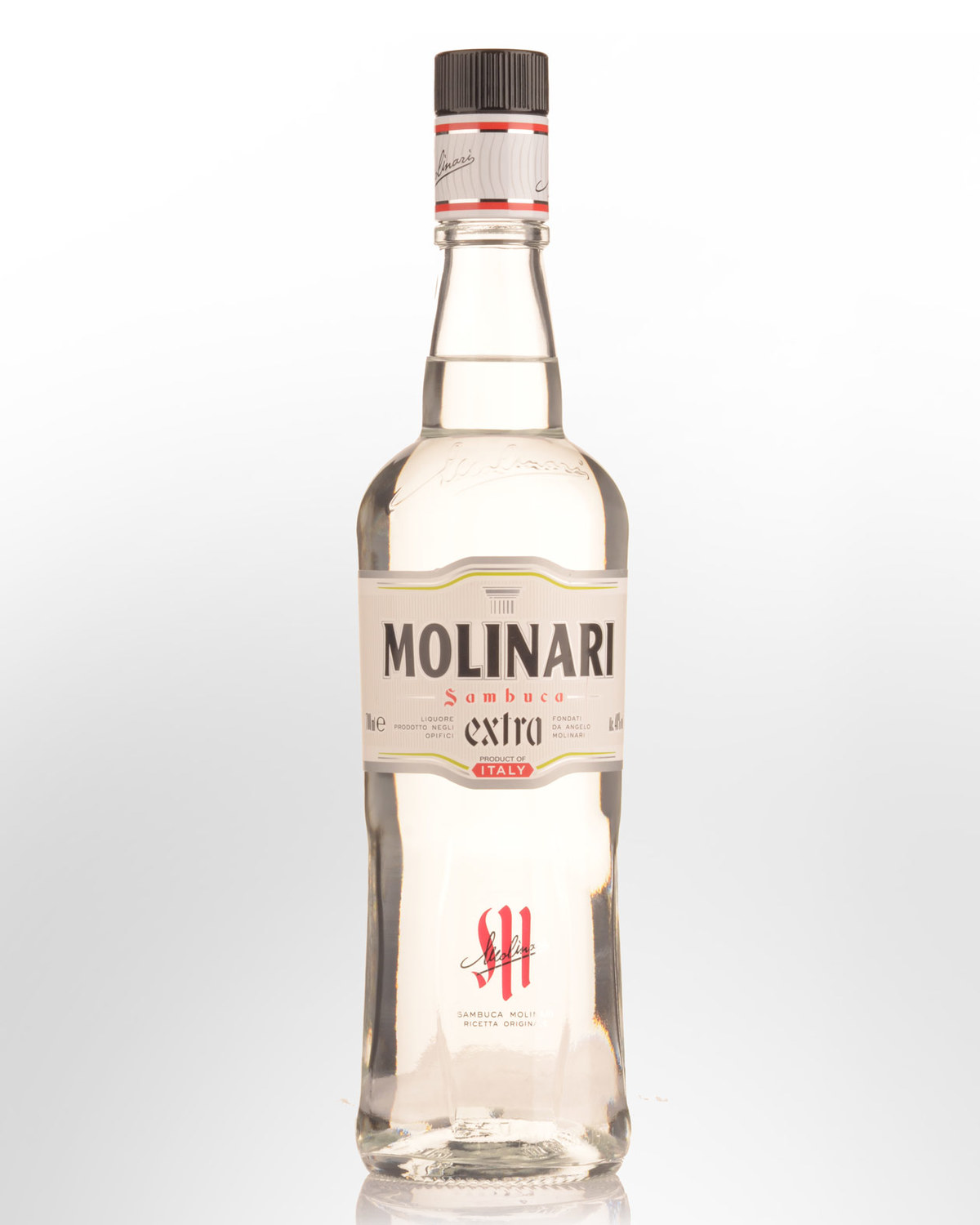 Molinari Sambuca Extra Liqueur (700ml)
 Molinari Sambuca extra is a star anise flavoured liqueur. Essential oils are extracted from star anise through steam distillation and then infused with wheat alcohol and sugar.
Enjoy Molinari Sambuca straight, on ice, or with one of the following mixers:
White Cloud:   30ml of Sambuca in a tall glass, fill with ice and soda.
Con la Mosca:   Float three coffee beans into 30ml of Sambuca in a thin liqueur glass. Flame for a few seconds before drinking.