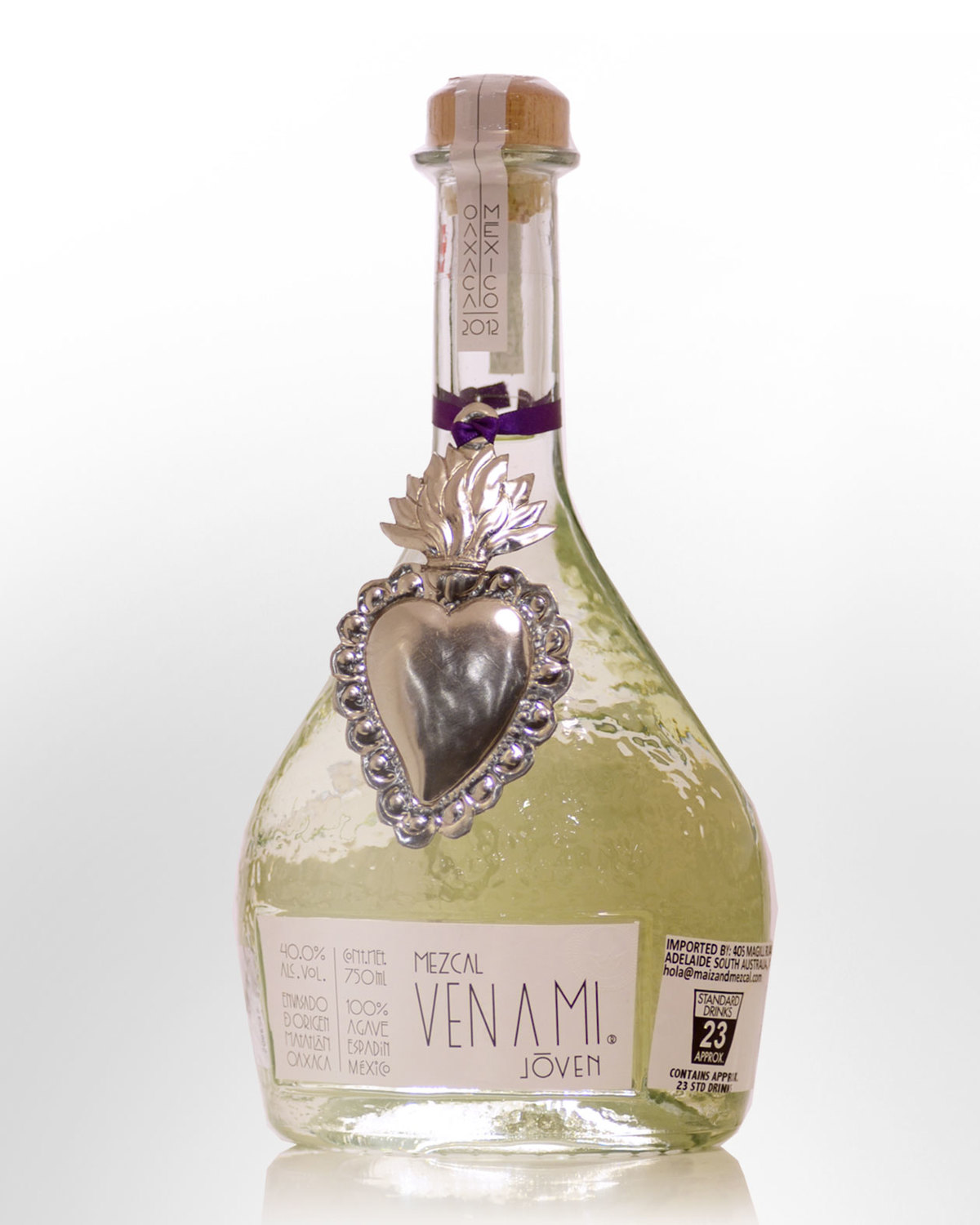 Milagrito Ven A Mi Joven Mezcal (750ml)
A Joven style Mezcal produced by the Milagrito company under 'Ven a Mi', using traditional methods and aged for seven weeks in white oak barrels.
Tasting note: Crystal clear with a very pale straw blush. Initially more like tequila, this builds slowly with attractive dill pickle, green tomato, salted nut and smokey sweet spice aromas. Several minutes exposure releases more conventional mezcal notes of old vinyl, rubber and wet wood. Light to medium bodied, mildly smokey with a semi sweet medley of dried herbs, salsa and smokey green tea followed by menthol tobacco in the fade. Nicely done. 40% Alc./Vol.