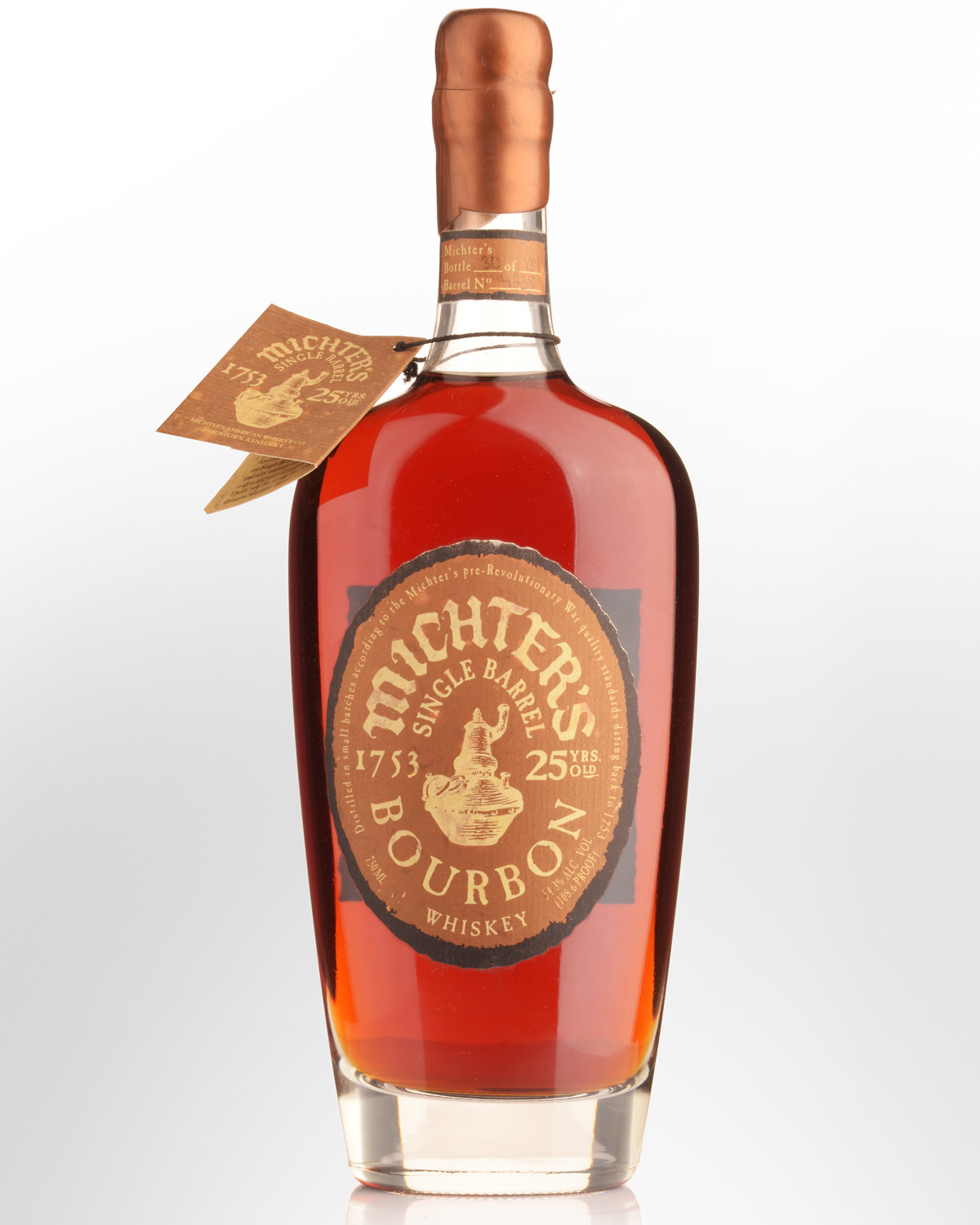 Michter's 25 Year Old Cask Strength Single Barrel Bourbon Whiskey (750ml) - 2008 Release
Collectors note: There is a minor crack in the wax seal which is common for older Michter's bottlings. Comes with the original cardboard shipping box. One bottle only available from a private collection.
Michter's continue to rate highly with collectors and investors. Well-aged expressions have demonstrated massive upside. The 25 year old is one of the oldest the distillery puts out, and they don't put it out every year. In fact, the going trend is about one release every six years (they're well known for skipping when the quality of the whiskey isn't right. In short, if it's not incredible, you won't see it). Here is a prime example: Drawn from barrel No.4238, this uber-rare edition was originally released in 2008. We have number 30 of the 134 offered. Confirmed as "extremely rare" by Michter's representative, Kyle Lloyd, who added, "At a minimum, this would have been distilled in 1983 but Michter's is known to put older stocks into the bottles than the label describes." More detailed information regarding the provenance of this release is unavailable.
However, an article in bourbonculture.com notes that "Michter's has [or had] possession of some very rare 25 year old barrels of bourbon that somehow escaped Father Time and weren't over-oaked... These barrels were likely purchased (and possibly stored) at KBD/Willett from back in 2003 when they were selling and bottling Michter's products. The source of distillation is not revealed, but could include the usual suspects that were stored at KBD in the early 2000s (Old Bernheim, United Distillers, Old Forester and Stitzel Weller). Willie Pratt personally oversaw the selection and bottling of these barrels as well as carefully applied his signature chill filtering technique to it so as to ensure it was not over oaked. Then it was bottled at 116.2 proof. Very few of these bottlings were ever released to the public and it has only been released three times: 2008, 2017 and 2020." 54.3% Alc./Vol.