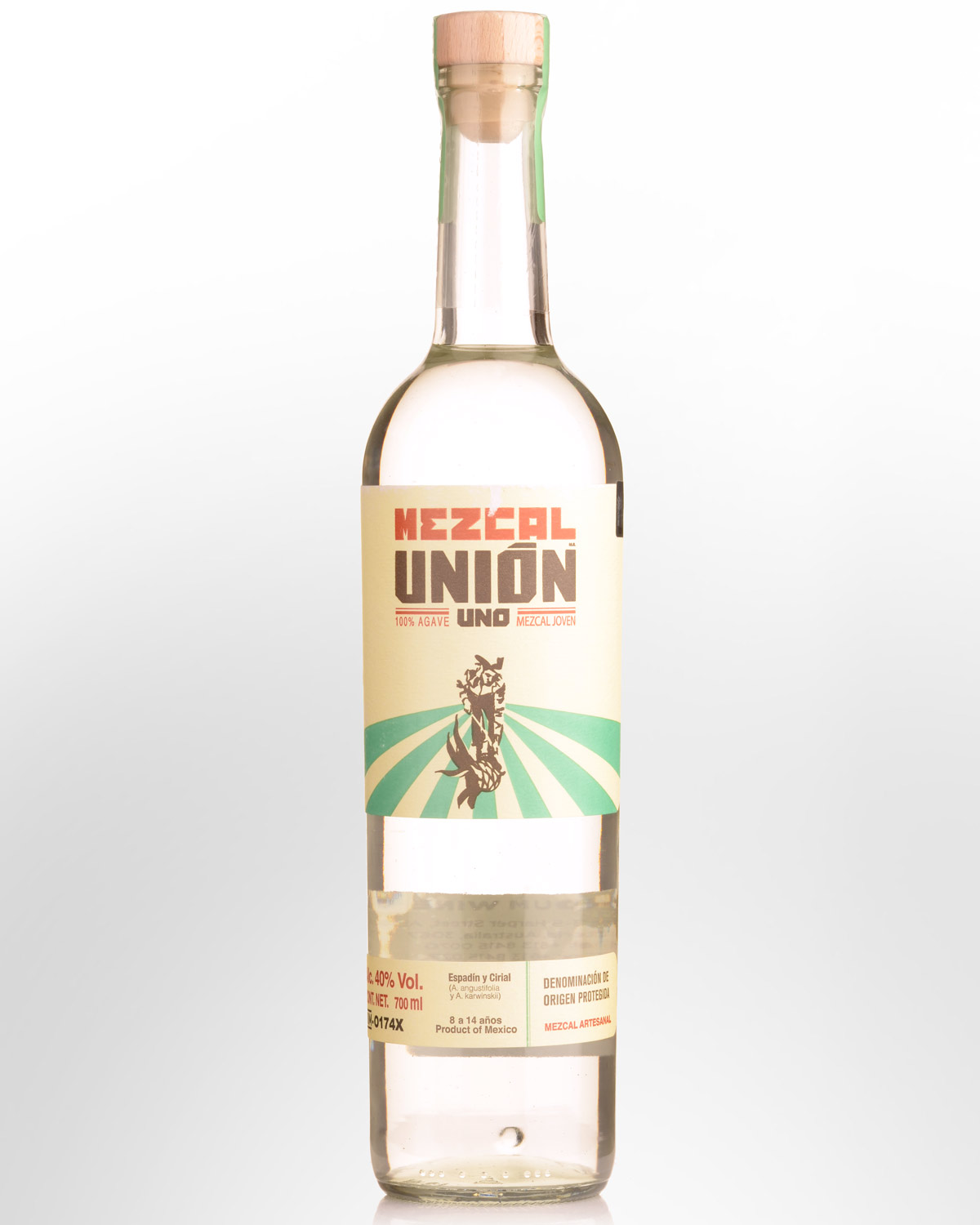 Mezcal Union Uno Joven Mezcal (700ml)
Mezcal's bubble shows no sign of bursting. As demand increases, so does the call for an entry-level option. Enter Union Uno: The brand has been hugely popular in the US and Mexico where it's garnered a reputation as the affordable, quality, go-to choice for mixing. You might be sceptical, as most attempts to hit a lower price-point in this category have come at the expense of both flavour and the equality of those who craft it. Taking a people-first approach to their treasured local drink, the young founders behind Mezcal Union set out to change all that. Even though Pedro Hernandez is the Master Mezcalero, each bottle is produced by a group of local families - hence the brand's name. To date, the Union has brought together more than 50 families across 20 palenques, offering them all a fair-trade business model and a path to social and economic development.
Union's Joven expression is produced in San Baltazar Guelavila using farm-grown Espadin and wild Cirial magueys roasted for four days. Resulting in a combination of earthy, herbal and citrus notes, Uno starts out with soft layers of sweet citrus and panna cotta before moving toward archetypal Espadín notes of roasted tropical fruit combined with a little salinity and a hint of pepper. The level of smokiness is spot-on, confidently present without overwhelming. There's also an edge of citrus peel and a twist of green herbs in the mix- echoes of the wild Cirial. Perfectly primed for mixing, it's a great, well-priced Mezcal to have in the drinks cabinet.
Other reviews... The ripe, fruity style of this mezcal lends itself to making margarita variations and other cocktails. Look for tropical fruit flavors like lychee and banana, and a mild note of jalapeño on the finish. 92 points - wineenthusiast.com
...Made from agave espadin and cirial, plants ranging from 8 to 14 years old. Quite smeet and classically smoky on the nose, heavy with citrus notes. The palate offers few surprises, with notes of smoky barbecue sauce, black pepper, and smoked beef notes. There's an edge of citrus peel and a tough of green herbs in the mix. The finish is fairly short, finding lingering smoke and a slight saline character. Soft and easygoing, it's a wholly approachable mezcal, though not one heavy with complexity. B+ - drinkhacker.com
...Excellent value for the price point. This mezcal is commonly used in bars for mixing. It has a good smokey, medicinal, vanilla and sweet flavor to it. It's not as complex as other top shelf mezcals, but it's pretty good. This would make an excellent entry level Mezcal for those who want to differentiate from tequila. I tried this in a bar margarita and thought it was really good and expected it to be more expensive. Overall I'm impressed and I plan on keeping a bottle around for mixing. - mezcalreviews.com
Silver medal at the 2014 San Francisco World Spirits Competition.