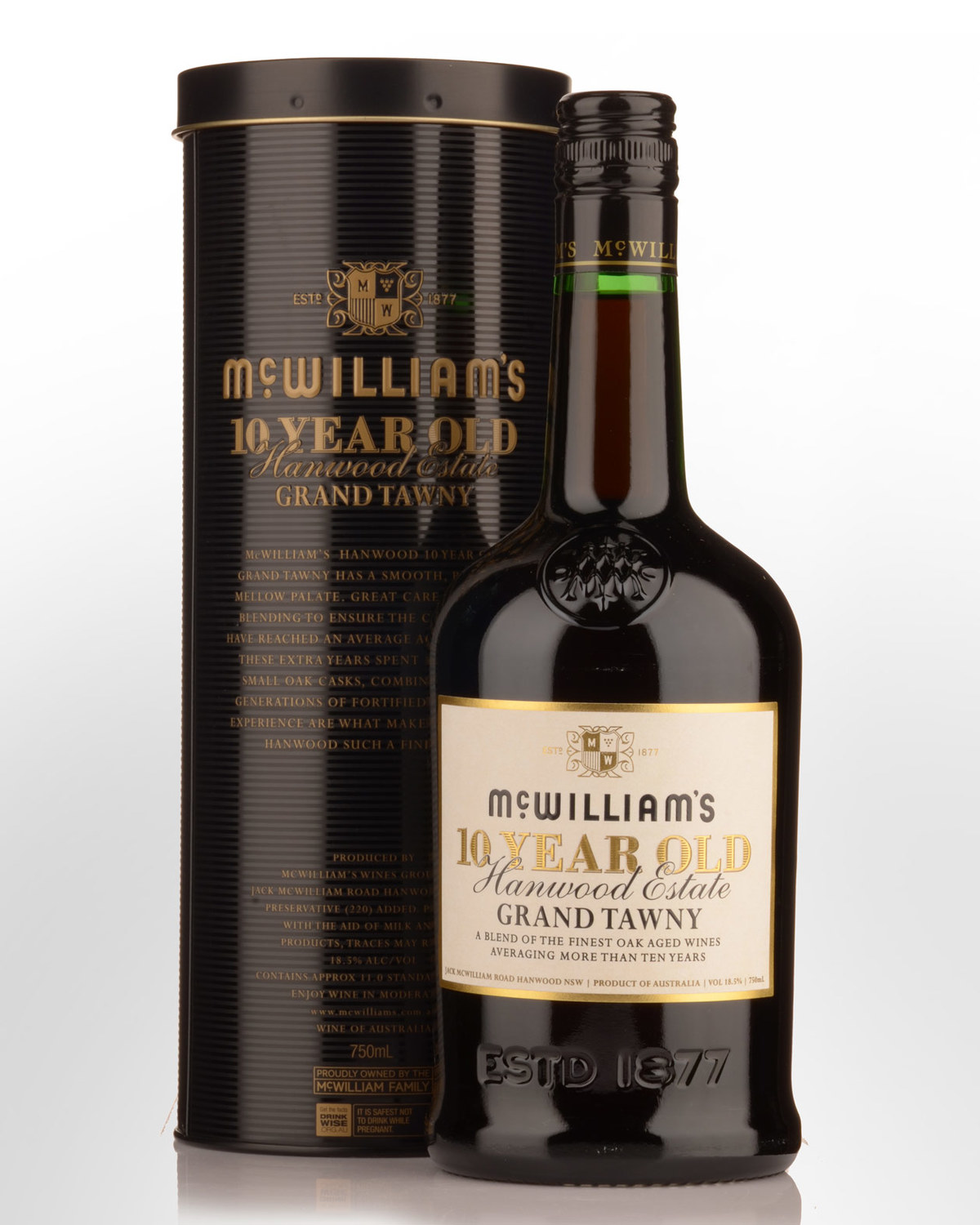 McWilliams Hanwood Estate 10 Year Old Grand Tawny Port
New South Wales,
AUSTRALIA
Notes sourced from McWilliam's Wines
Hanwood Port is a smooth, rich and mellow tawny port. The average age of this blend is 10 years as opposed to 5 years for most other ports. These extra years maturing in small oak casks, combined with six generations of port-making skills perfected by the McWilliam family since 1877, are what make Hanwood such a fine old port. Deep red colour with brown hues. The nose displays complex intense aged rancio characters. The palate is filled with rich fruit and aged integrated spirit. Good length with a mellow soft tannin finish. 18.5% alcohol volume.