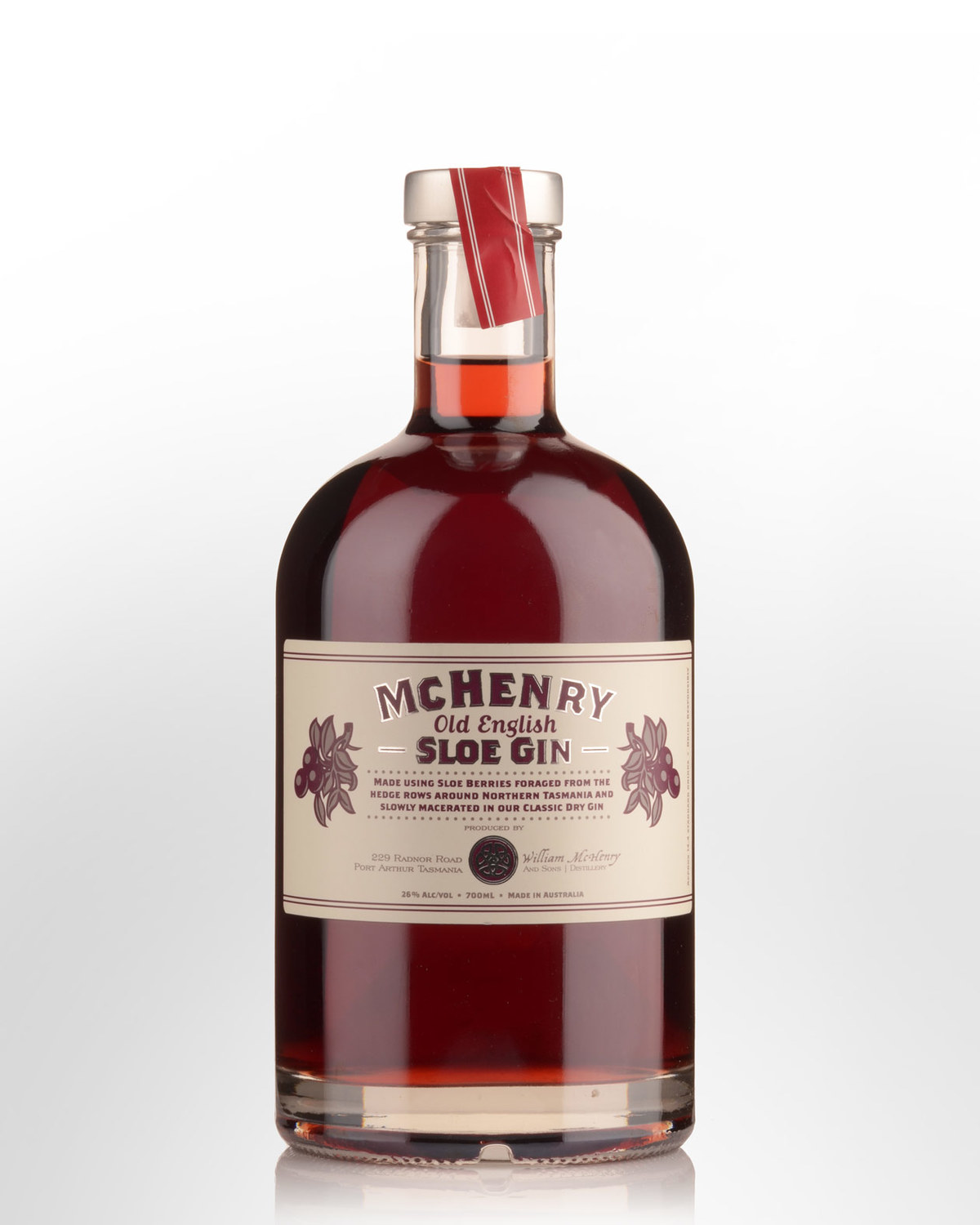 McHenry Old English Sloe Gin (700ml)
William McHenry & Sons is the world's most southern family owned and operated distillery, located at Port Arthur.
Mr. McHenry's current range consists of a 10-year-old single malt under the Three Capes label, plus a triple-distilled vodka, a London dry inspired style Gin and this offshoot - a traditional English Sloe gin. Using their gin as a base, sloe berries sourced from Northern Tasmania are macerated to impart their succulent flavour.
Tasting note: [NB 26% ABV batch tasted] Slightly ruddy, ruby red with brick red edges. Offers moderate aromas of semi-ripe blackberry and raspberry. Light and natural in the mouth with brambly, dried berry flavours followed by hints of raspberry tart and flashes of gin peaking through at the finish. Ends nicely balanced, mildly tannic and pleasantly long. Avoids the 'too sweet trap'.