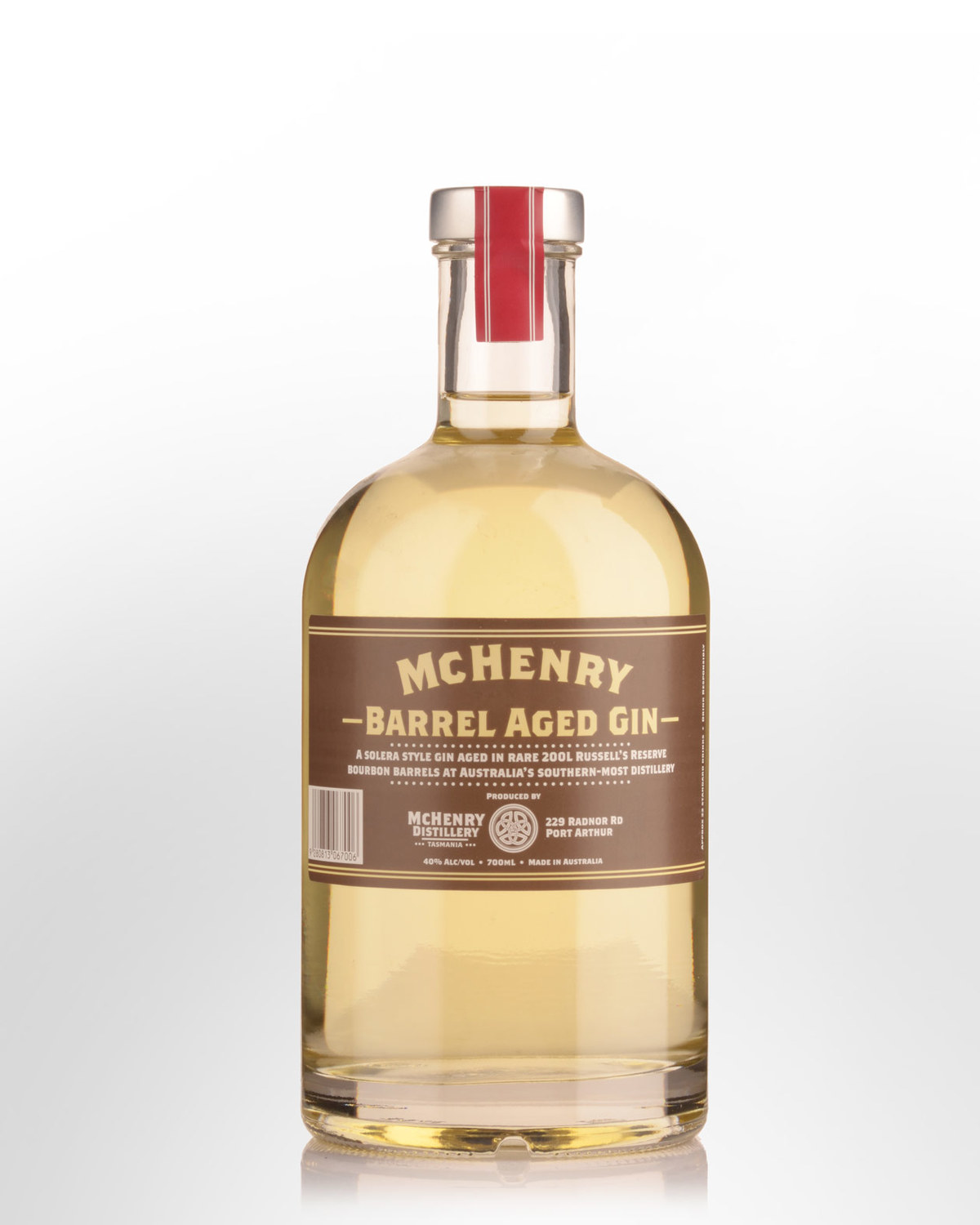 McHenry Barrel Aged Gin (700ml)
William McHenry & Sons is the world's most southern family owned and operated distillery, located at Port Arthur.
Mr. McHenry's current range consists of a 10-year-old single malt under the Three Capes label, plus a triple-distilled vodka and several gin variants. This cask aged gin is their latest expression, finished in 200L x-Wild Turkey Russell's Reserve Bourbon barrels. Botanicals include, citrus peel, star anise, coriander seed, cardamom and orris root, all beautifully balanced with juniper. Tasting note: Very pale straw blush, otherwise waterlike. Opens with fragile scents of lemon myrtle, pine needle and later suggestions of white pepper. Quite sedate, almost waterlike, with attractive cool mint and light juniper flavours. Delicate spices. Concludes gently peppery and with solid length. 40% Alc./Vol.