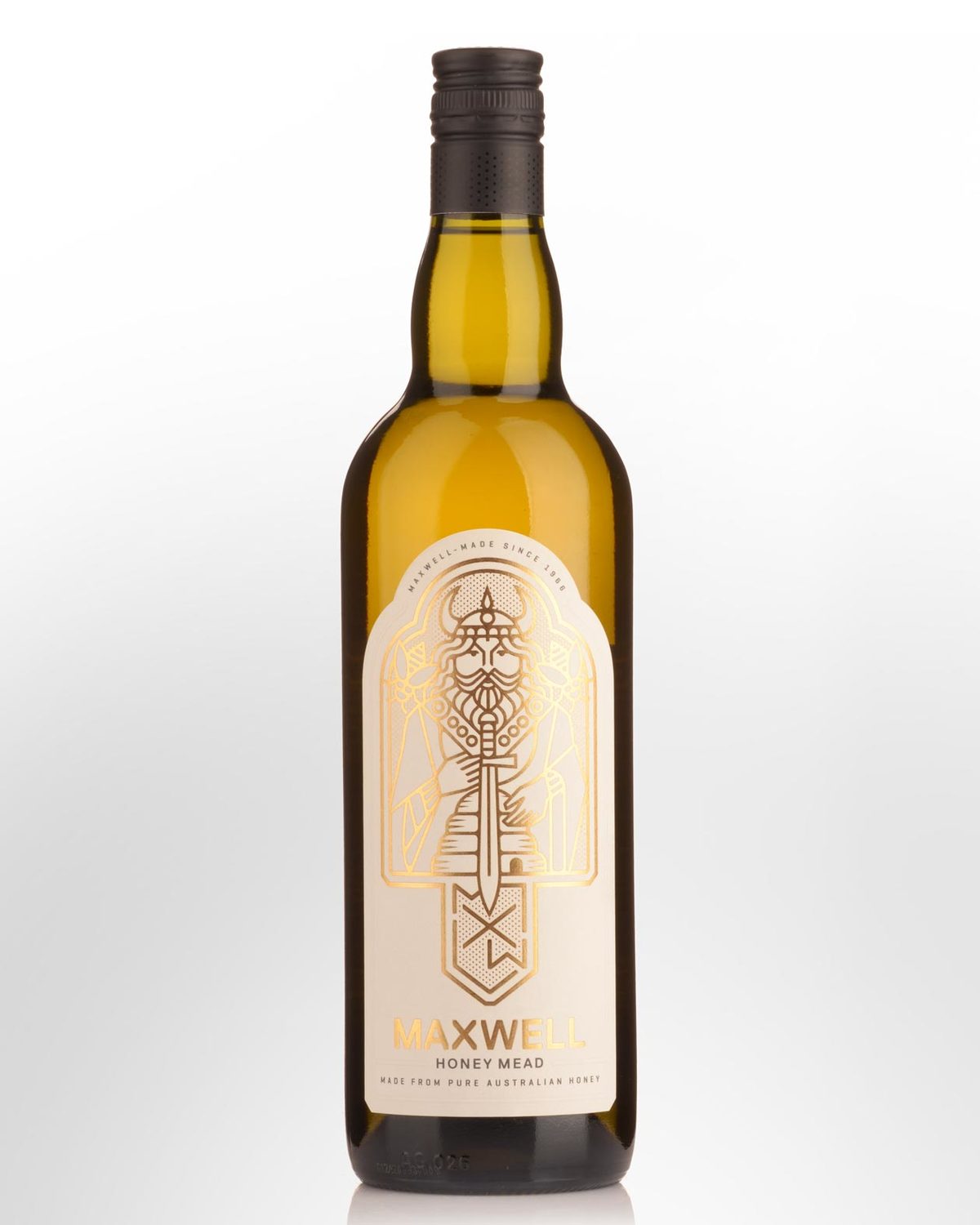 Maxwell Honey Mead (750ml)
McLaren Vale, South Australia,
AUSTRALIA
Mead is a wine made entirely from fermented honey. The Vikings believed it to be an aphrodisiac. The bridegroom would drink mead for a month after his wedding day to ensure virility, and this became known as the HONEY-MONTH which later evolved into the word "HONEY MOON".
Maxwell Wines of McLaren Vale's Honey Mead is made by fermenting pure Australian Honey, creating a bouquet of beeswax, citrus and stonefruit. Drinks in a similar way to a full bodied white wine. Can be served chilled or as a mixer with soda water or dry ginger ale. A very valuable asset in cooking. 12.5% Alc./Vol
Make Syrup using Mead
Combine 5 table spoons of sugar with 2 table spoons of water in a saucepan and stir over medium heat until sugar dissolves.
Bring to a boil and cook without stirring until pale golden (approx. 5 minutes).
Remove from heat and stir in 1/4 cup of boiling water, then 1/4 cup Mead, then pour gently over cake.
Any remaining syrup can be served warm over slices with whipped cream.
Liqueur Mead can be substituted in the syrup.