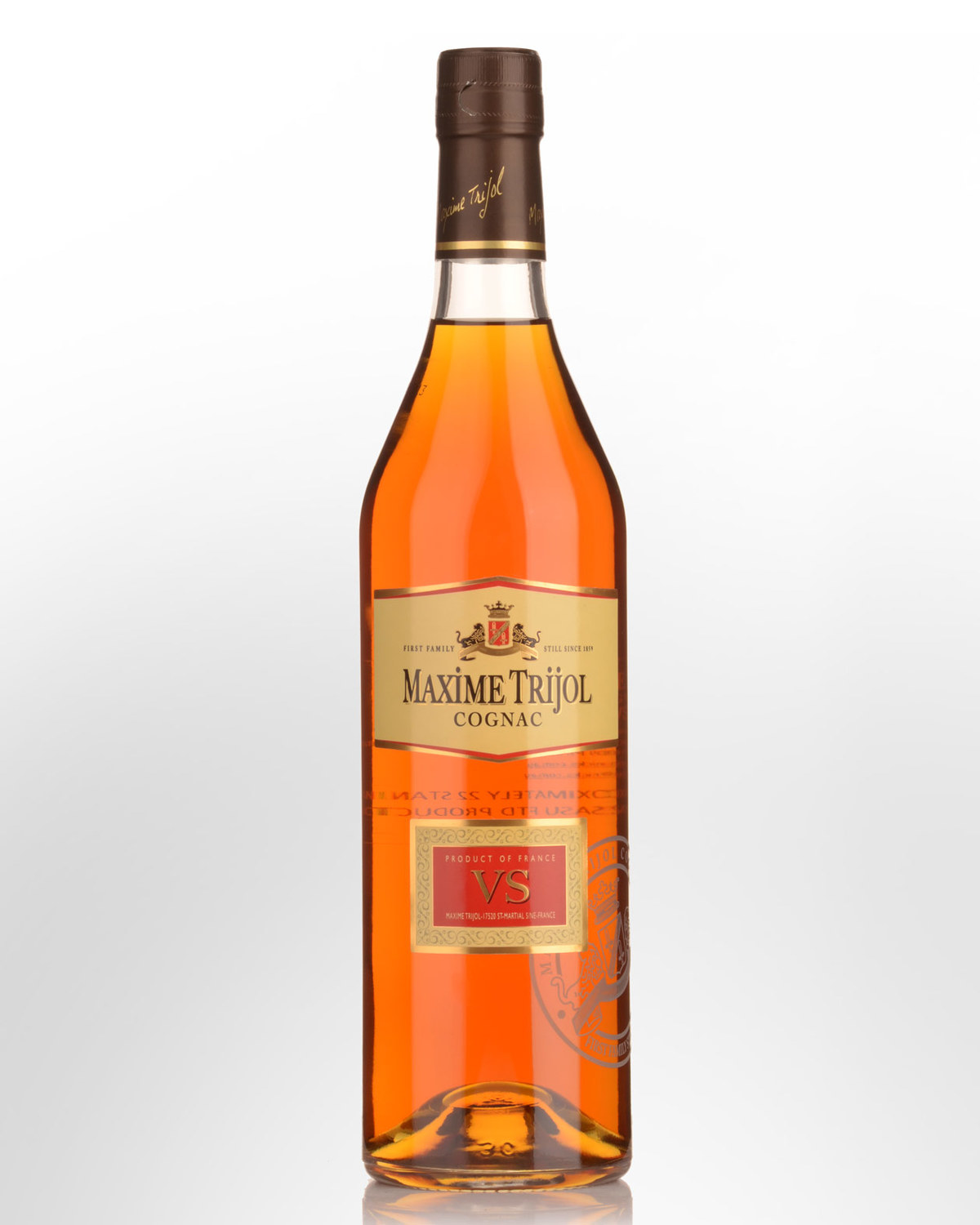 Maxime Trijol VS Cognac (700ml)
Everything you could want in a VS Cognac, and at an extraordinary price.
Tasting note:
Brilliant topaz. Generous aromas of candied orange peel, ripe plums, apricots and vanilla follow in a medium to full bodied, fleshy VS with lots of yellow stone fruits. Peppery to finish with cedary oak and trace rolling tobacco through the aftertaste. Flavoursome, well balanced and perfect for cocktails.
40% Alc./Vol.
Other reviews...
A wonderfully rounded 3 star Cognac with nutty, buttery notes.
4.5 stars
- diffordsguide.com 40% Alc./Vol.
Notes from the producer...
Straw yellow. Intense, fruity, floral aromas, reminiscent of the flowers of the vine in June.