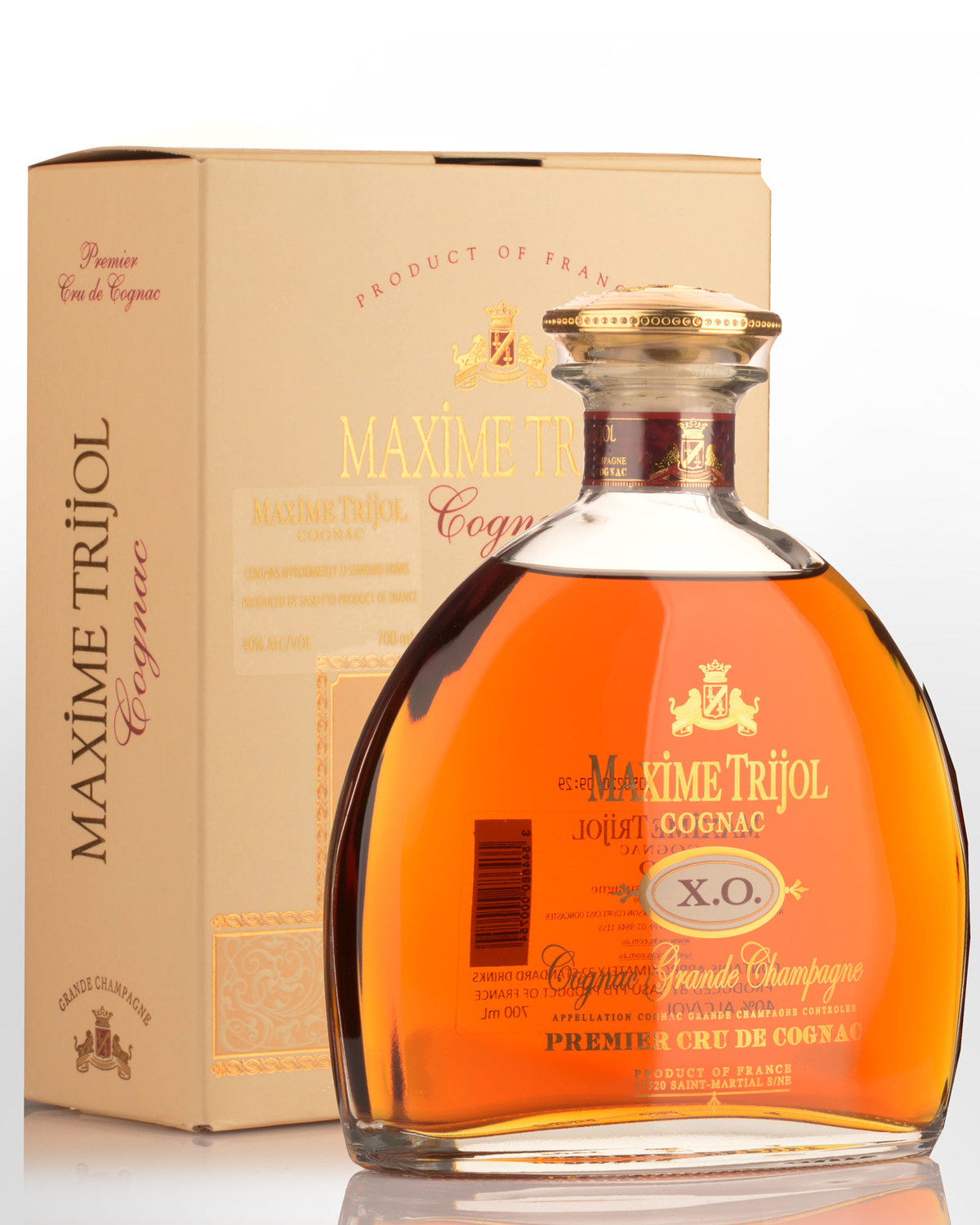 Maxime Trijol Grande Champagne XO Cognac (700ml)
Since the Trijol family originally settled as growers and distillers in St Martial Sur Né, in the heart of the Cognac region, they have built on their expertise as growers
and
producers, becoming full time distillers in 1962. This dual facility maximises quality control throughout the entire production process. Big brand houses (Courvoisier, Hennessy, Martell, and Rémy Martin) do very little distilling themselves. Rather, the 5,000 independent farmers in the region create the majority of Cognac in their own pot stills. The large houses then focus on managing the complex processes of storing, maturation, blending and marketing. Remaining an independent family firm, Trijol has twenty 2,500 litre charentais pot stills and is now one of the region's biggest distillers, actually supplying many of the larger houses. More recently, the company has concentrated on releasing its own cognacs, which have quickly established a reputation for high quality.
This release is part of Trijol's "Grande Champagne Collection" which includes six cognacs of varying ages. To seal the deal, it comes handsomely presented in a sleek decanter.
Tasting note:
Bright topaz. Excellent glass cling. Opens shy but builds opulence with suggestions of dried fig, nectarine, dates, extra-aged muscat and rancio. Air contact and swirling shifts the bouquet towards orange spice cake, light cinnamon and fruit pastry. Medium to full bodied; sweet oak leads, being momentarily lean, finely tannic; Mid palate bursts with dried apple, pear, fig, nectarine and cream. Comes together beautifully at the finish with vibrant white pepper, cinnamon and lingering cigar box. Impressive length. Beautifully composed XO that continues to evolve with extended breathing.
40% Alc./Vol.
Gold Medal
at the 2005 London Wine & Spirits Competition