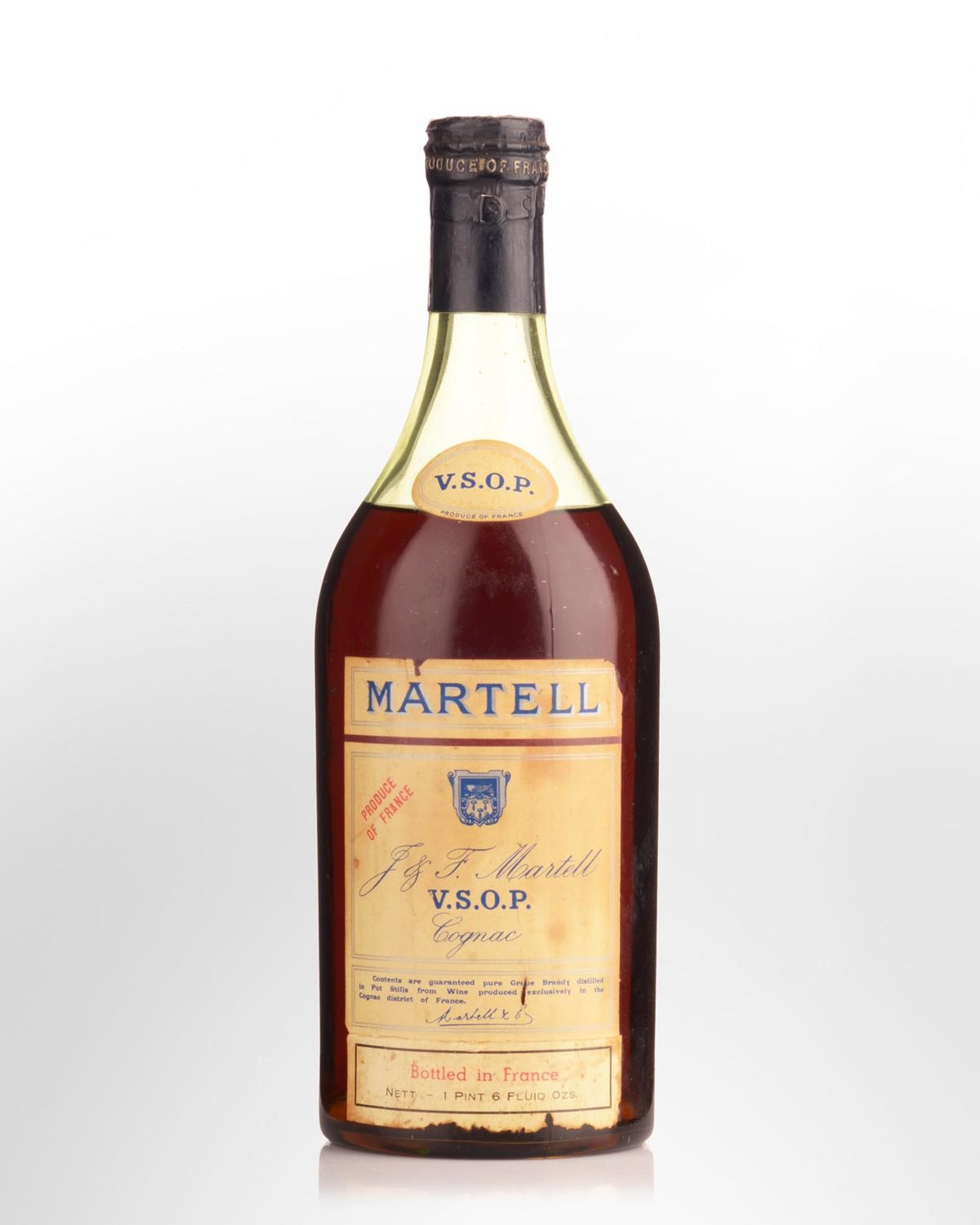 Martell VSOP Cognac - Old Bottling
A curio for the Cognac connoisseur. We reckon it to be from the 50s or 60s. It would be fascinating to taste this against current Martell stocks.
One bottle only to sell. Some label damage but seal in excellent condition. 1 pint 6 fluid ounces.