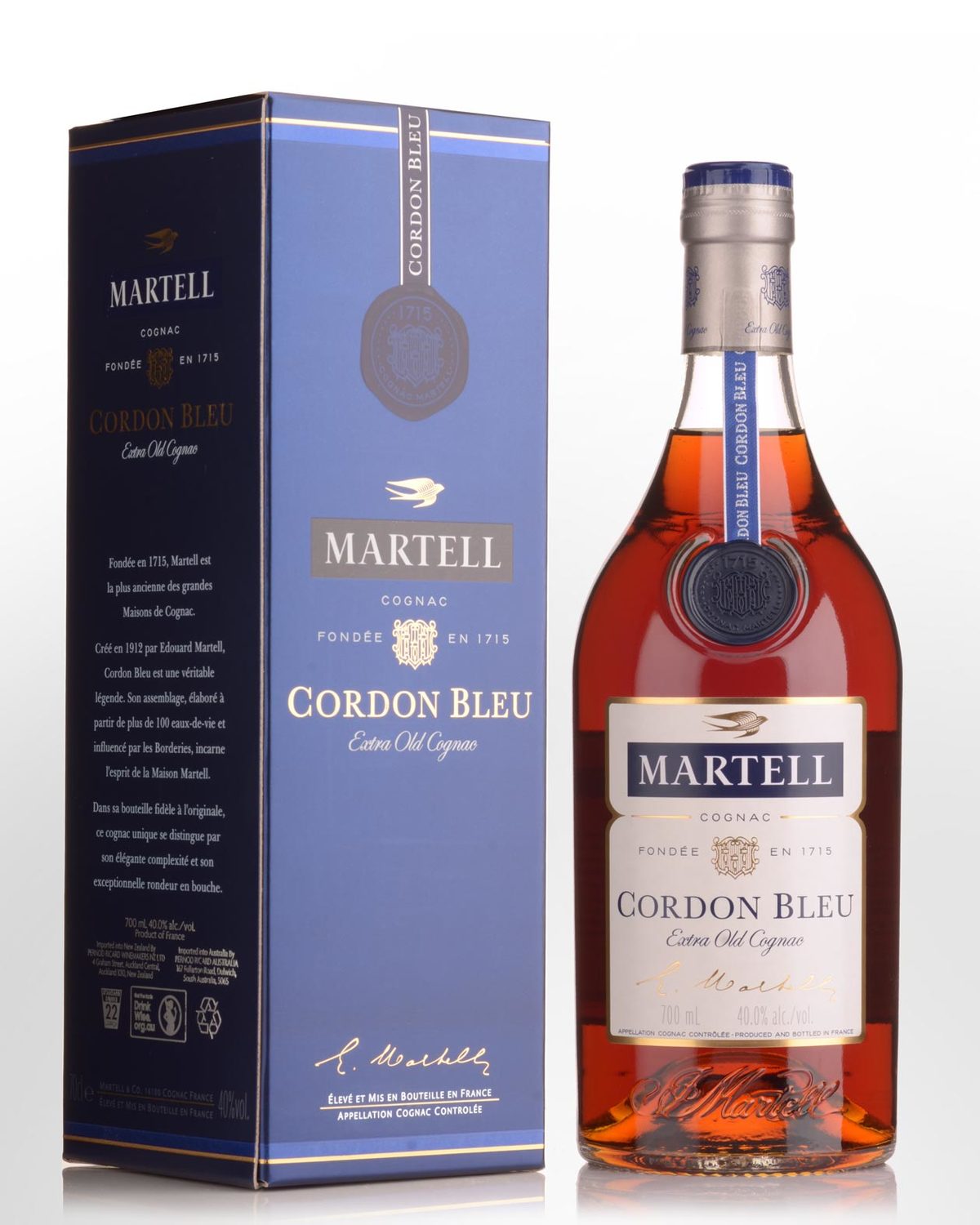 Martell Cordon Bleu Cognac (700ml)
Created according to Edouard Martell's own 'recipe' in 1912, this XO standard is something of a benchmark for many Cognac lovers. It's marked by a predominance of eaux-de-vie from the Borderies appellation, a 'lesser' terroir which has garnered well deserved prestige over the last few decades.
Cellar Master, Christophe Valtaud, says of Cordon Bleu: "Here we have a unique Cognac in the XO category. Martell Cordon Bleau is endowed with beautiful complexity and rich aromas, making it a legendary Cognac. Its high proportion of Borderies marks this blend, expanding on its caramelized character with the smoothness of sweet spices, gingerbread, and roasted cocoa beans".
Other reviews...Bouquet is semisweet and prune-like; several minutes of aeration unleashes much deeper scents of honeydew melon, cantaloupe, roasted almonds and apple butter. The palate entry is full bodied, generous and sweet; at midpalate, the flavor profile turns satiny as scintillating tastes of black cherry, black coffee and Macadamia nut blanket the tongue. Aftertaste is extended, smoky and luscious. 90-95 points
- www.wineenthusiast.com