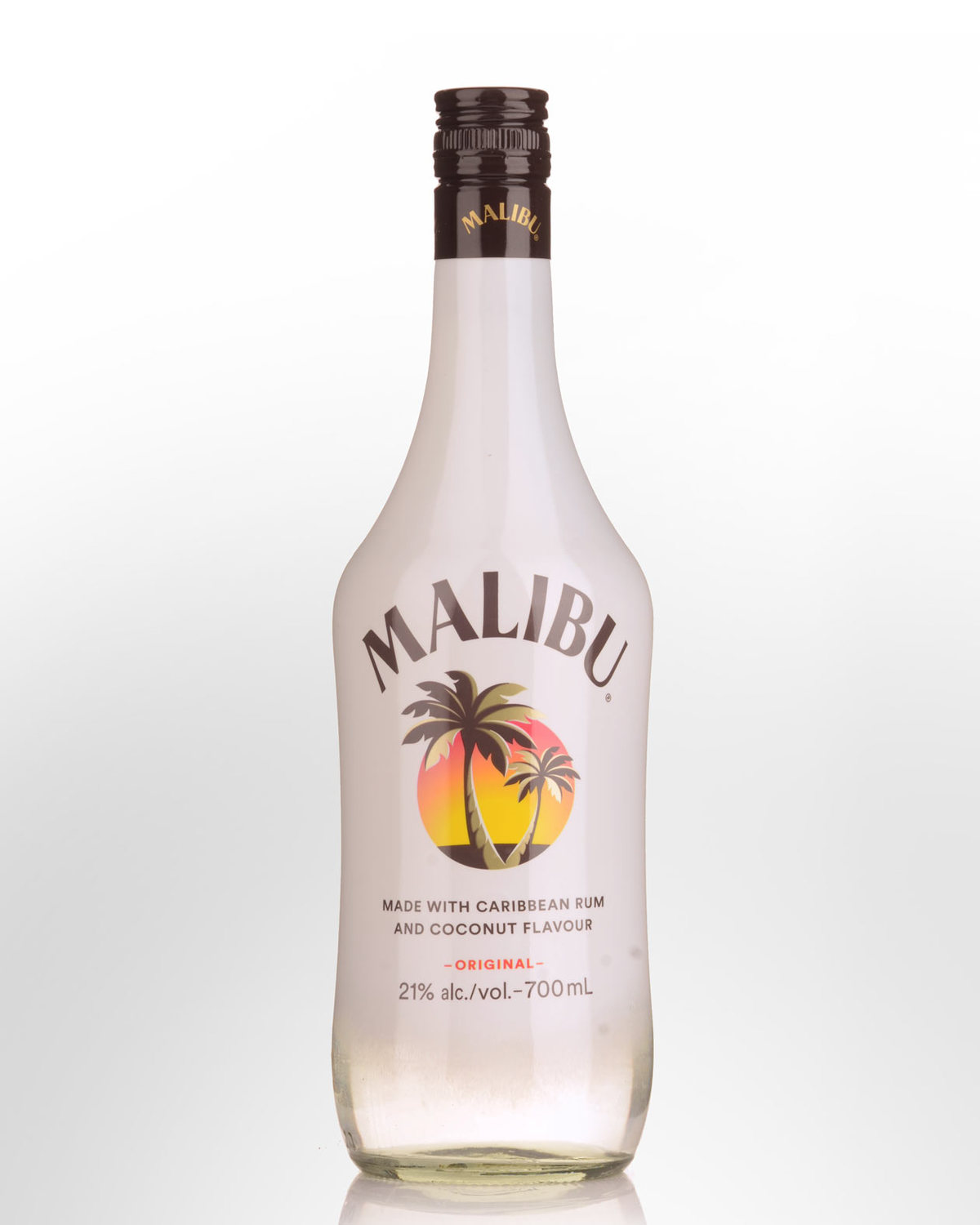 Malibu Coconut & Rum Liqueur (700ml)
SPAIN
Malibu is the number one coconut-flavoured rums in the world with millions of cases sold each year in more than 150 countries. The white bottle, sun device and distinctive palm tree logo sum up Malibu's Caribbean character. Malibu sources rum from the West Indies Rum Distillery in Barbados (distillers since 1893) which accounts for some of the quality of the product. Barbados rums are more delicately flavoured than other rums, with subtle sugar cane and soft butter rum notes – the perfect base to blend with other tropical flavours, such as coconut, pineapple, mango, passion fruit or tropical banana. The resulting white rum is then blended with natural coconut extract and sugar. Try Malibu with your favourite fruit juice - orange, pineapple or grapefruit – for an easy, delicious taste. 21.0% Alc./Vol.
Classic Cocktail: Pina Colada
The Piña Colada was originally just the juice of a fresh pineapple served either strained (colada) or unstrained (sin colar). One of the earliest references to a drink called a Piña Colada, containing Rum, Coconut and Pineapple was from the April 16, 1950 edition of the New York Times: 'Drinks in the West Indies range from Martinique's famous rum punch to Cuba's piña colada (rum, pineapple and coconut milk). Key west has a variety of lime swizzles and punches, and Granadians use nutmeg in their rum drinks.' The Pina Colada is a delicious, fragrant and mellow drink in itself -- rapidly shaken up with ice, sugar, lime and white rum in delicate proportions.
30ml white rum
15ml Malibu
30ml milk
Pineapple Juice
Method: Shake rum, Malibu and milk with ice in a cocktail shaker. Strain into a glass with ice. Fill up with pineapple juice.