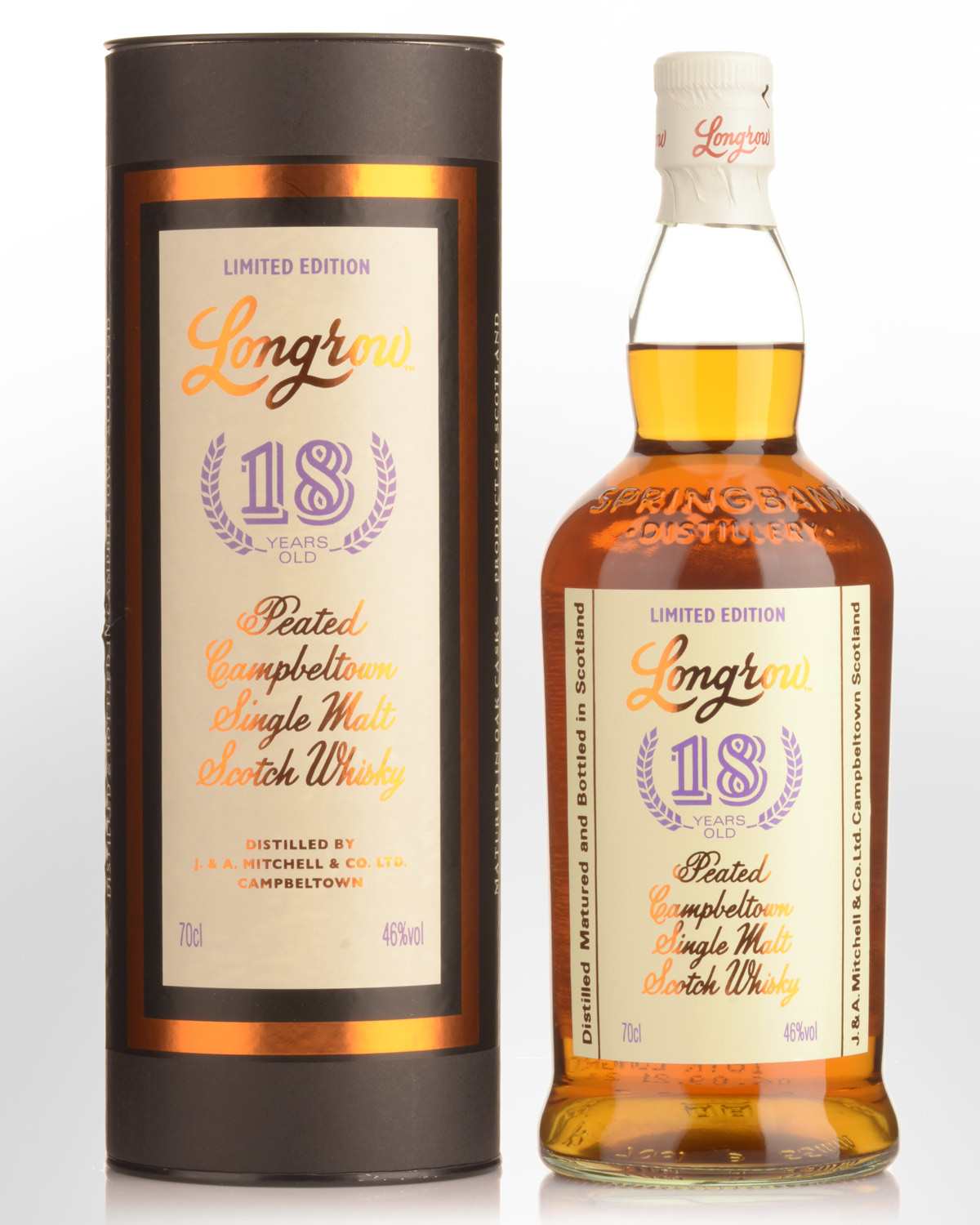 Longrow 18 Year Old Single Malt Scotch Whisky (700ml) - 2021 bottling
Another slight packaging update comes with the 2021 Longrow 18YO. No longer in a rectangular white outer, now in a dark tube.
Ever since 1973, a run of twice distilled peated malt has been produced at Springbank (Springbank itself is two and a half times distilled). Named after an earlier distillery in Campbeltown, Longrow's creation was prompted by a whisky shortage. According to Serge Valentin, it shares parallels with Tobermory's Ledaig and Clynelish's Brora. All were created because Islay whisky was in short supply after severe droughts in the late 1960s, and because of the temporary closure of Caol Ila.
Collectors note: Springbank's labels almost always arrive with minor wearing and markings, most often to the top of the front labels. This is unavoidable. If you are likely to be disappointed by minor label scuffing, we recommend you don't buy these whiskies.